Location
makesense _space
11 Rue Biscornet
75012 Paris
France
Refund policy
Refunds up to 7 days before event
Description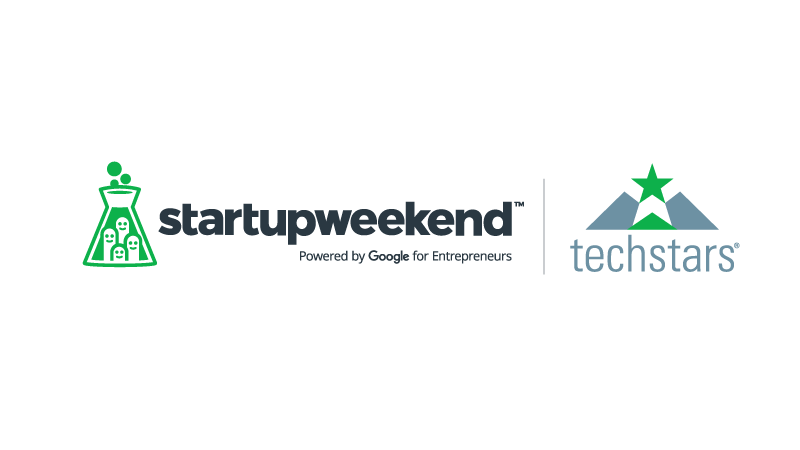 Le Startup Weekend Zero Carbon débarque pour trouver des solutions concrètes pour le climat !
Rejoignez-nous et venez proposer votre idée et développer une startup pour réduire nos émissions de gaz à effet de serre en 54 heures !
Que vous soyez acteurs du développement durable, ingénieurs, commerciaux, graphistes, développeurs, ou que vous ayez simplement une envie profonde d'agir et de réinventer notre modèle d'énergie, de transport, d'agriculture ou industriel pour vivre avec un climat clément, nous vous attendons pour un weekend sous le signe de la créativité et du partage !
Startup Weekend c'est quoi ?
C'est une occasion unique de venir tester votre idée ou simplement d'expérimenter l'aventure entrepreneuriale.Nous sommes une communauté mondiale qui a pour but de former, soutenir et encourager les entrepreneurs de demain. Plus de 4000 Startup Weekends ont déjà été organisés dans 150 pays (même à Cuba !)
Pourquoi le Zéro Carbone ?
Le climat est un des enjeux majeurs du XXIè siècle, l'Accord de Paris est une victoire diplomatique mais ne suffira pas pour limiter la hausse à +2°C.
En 2017, les émissions de gaz à effet de serre (GES) ont encore augmenté dans le monde alors qu'il est nécessaire de les réduire drastiquement dès aujourd'hui pour réussir à contenir le réchauffement climatique à +2°C. Pour réussir ce challenge, nos économies doivent atteindre la neutralité carbone dès 2050. Il y a urgence parce qu'une fois émis, le carbone (le principal GES), réchauffe pendant plus de 100 ans notre atmosphère et nos océans avec des conséquences déjà visibles (ouragans, sécheresses, crues, biodiversité marine et terrestre en danger, montée des eaux, etc..).
Il existe 3 principaux gaz à effet de serre (CO2, Méthane, et le Protoxyde d'Azote).
Par convention, nous appelons Zéro Carbone mais tous les projets qui permettent de réduire et d'atteindre la neutralité des émissions de méthane ou de protoxyde d'Azote sont plus que les bienvenus !
Des solutions sont à portée de main car aujourd'hui les initiatives entrepreneuriales carbones neutres fleurissent et deviennent une source de grandes opportunités pour reconstruire notre modèle économique et notre modèle de société.
Quels projets sont éligibles ?
Vos projets doivent présenter un bilan carbone très inférieur aux solutions existantes voire neutre ou encore mieux qui ont un bilan carbone positif !
Ce Startup Weekend veut répondre à la question suivante : quels sont les produits & services qui nous permettront d'accélérer la transition vers le monde zéro carbone de 2050 ?
C'est à vous de répondre aux challenges suivants :
- Production/stockage d'énergie durable (développer l'énergie du futur!),
- Des bâtiments responsables (l'isolation et les matériaux sont la clé !),
- Agriculture neutre en GES (le protoxyde d'azote est issu des engrais)
- Une mobilité durable (le futur du diesel : la marche à pied?),
- Des villes et campus durables (et si nos lieux de vie étaient des exemples?).
- Une industrie neutre en carbone (des modes de production innovants?)
Comment participer ?
En prenant votre place ici !
Pour l'achat de votre place vous obtiendrez :
- Votre participation à l'événement pour rencontrer votre dream team
- Un accès aux meilleurs mentors
- De délicieux repas zéro déchet pour vous donner des forces tout au long du weekend (5 repas et 2 petits-déjeuners)
- Un cocktail networking le dimanche soir
- L'envie de monter votre startup et de changer le monde ♥ ♥
* Attention : participer à un Startup Weekend présente un risque de présenter votre démission le lundi matin pour monter votre Startup, vivre vos rêves et rendre le monde meilleur !
Cet événement est organisé par des entrepreneurs bénévoles, les équipes sont coachées par des mentors professionnels, et le tout est possible grâce au soutien de partenaires géniaux ♥
Pour plus d'infos sur l'événement RDV :
- sur la page dédiée http://communities.techstars.com/events/13138
- sur l'événement Facebook : https://www.facebook.com/events/2249768965050576/
Pour toute question écrivez-nous à : paris-zerocarbon@startupweekend.org
About Techstars Startup Weekend: Techstars Startup Weekends are 54-hour events designed to provide superior experiential education for technical and non-technical entrepreneurs. Beginning with Friday night pitches and continuing through brainstorming, business plan development, and basic prototype creation, Techstars Startup Weekends culminate in Sunday night demos and presentations. Participants create working startups during the event and are able to collaborate with like-minded individuals outside of their daily networks. All teams hear talks by industry leaders and receive valuable feedback from local entrepreneurs. The weekend is centered around action, innovation, and education. Whether you are looking for feedback on an idea, a co-founder, specific skill sets, or a team to help you execute, Techstars Startup Weekends are the perfect environment in which to test your idea and take the first steps towards launching your own startup.
Refund Policy: No refunds will be granted within 7 days of the event if food and drink have already been ordered. Apologies for any inconvenience this may cause.
Terms of Participation Agreement: It is our job to provide you with an incredible networking and learning opportunity. Our intention is that you meet some amazing people that you might actually start a company with, build relationships with coaches, and learn from your peers. The event is intended to be a collaborative forum for sharing, learning, building, and having fun. As such, by registering as a participant, you acknowledge that any ideas shared by you or anyone else over the course of the event are contributions to the overall experience and community. If you as a participant are worried about someone stealing your ideas, please reconsider your participation in the event itself or simply refrain from sharing specifics about your idea.
As a member of your startup community, you agree to be inclusive of any and all people and their ideas. You agree to act professionally, treat everyone with respect, and treat the event facilities with proper care. You agree that you are responsible for any accidents or damages that you cause. You also agree to not hold Techstars Startup Weekend, your local volunteer team, or any of the event supporters liable for any loss, damage, injury, or any other unforeseeable incident.
By Participating at the event, you grant Techstars Startup Weekend permission to capture photo/video of the event. You can find the exact legal terms on our FAQ Page but to summarize, we want to share your success with the world.
By submitting your information above you agree to the Techstars website's Privacy Policy, and you consent to receive email communication from Techstars and its programs about events and updates that may interest you.