Description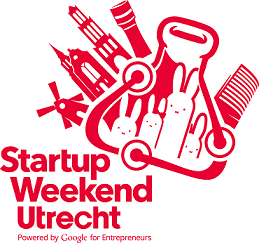 Visit Startup Weekend for full details about mentors & judges, sponsors and event agenda.
What is Startup Weekend?
Startup Weekends are 54-hour events designed to provide superior experiential education for technical and non-technical entrepreneurs. Beginning with Friday night pitches and continuing through brainstorming, business plan development, and basic prototype creation, Startup Weekends culminate in Sunday night demos and presentations. Participants create working startups during the event and are able to collaborate with like-minded individuals outside of their daily networks. All teams hear talks by industry leaders and receive valuable feedback from local entrepreneurials. The weekend is centered around action, innovation, and education. Whether you are looking for a feedback, a co-founder, specific skill sets, or a team to help you execute, Startup Weekend is the perfect environment in which to test your idea and take the first steps towards launching your own startup.
Why should I join?
Expand your professional network, take your own idea from concept to creation, join / build the team, meet experienced, talented and passionate entrepreneurs, follow the latest startups, learn and practice new skills to take back to your job, find business partners or even clients. And of course have fun!
What do I get?
Full meal plan for the whole weekend, the most inspiring co-working place, life music performances, the best 30 minutes workshop with our pitching guru Davit Beckett, 2200+ bestselling nonfiction e-books by Blinkist, branded Startup Weekend t-shirs, bags and other goodies.
Our delegated partners and guests include Accenture, Startupbootcamp, Rockstart, Foodora, Gemeente Utrecht and many more, thereby you have all the chances to expand your network!
Prizes and opportunities after the Weekend!
Thanks to our greatest Accelerator Startupbootcamp, who will take your business into a next level! 3 winning teams will be invited to a Fast Track event straight after the Weekend. Meet potential investors, partners and other entrepreneurs!
Thanks to our host Social Impact Factory, giving free office space to our winners and mentors!
Thanks to our annual partner Rockstart who offers 2-month free working space in the heart of Amsterdam.
Thanks to PNO Consultants who would like to award a 1st place winner a subsidy worth € 2500!
>>> Startup Weekend Utrecht, November 10-12th at Social Impact Factory!
Note: All attendees are welcome to the Pre-Event, October 4th! Drinks and great talks guaranteed. Get your ticket in advance! Ps. All attendees get a 10% off to the main event in November!
Any questions, please email the team at utrecht@startupweekend.org
---
Terms and conditions
Refund Policy: No refunds will be granted within 7 days of the event if food and drink have already been ordered. Apologies for any inconvenience this may cause.
Terms of Participation Agreement: It is our job to provide you with an incredible networking and learning opportunity. Our intention is that you meet some amazing people that you might actually start a company with, build relationships with coaches, and learn from your peers. The event is intended to be a collaborative forum for sharing, learning, building, and having fun. As such, by registering as a participant, you acknowledge that any ideas shared by you or anyone else over the course of the event are contributions to the overall experience and community. If you as a participant are worried about someone stealing your ideas, please reconsider your participation in the event itself or simply refrain from sharing specifics about your idea.
By Participating at the event, you grant Startup Weekend permission to capture photo/video of the event. You can find the exact legal terms on our FAQ Page but to summarize, we want to share your success with the world.