Event Information
Refund Policy
Refunds up to 7 days before event
Description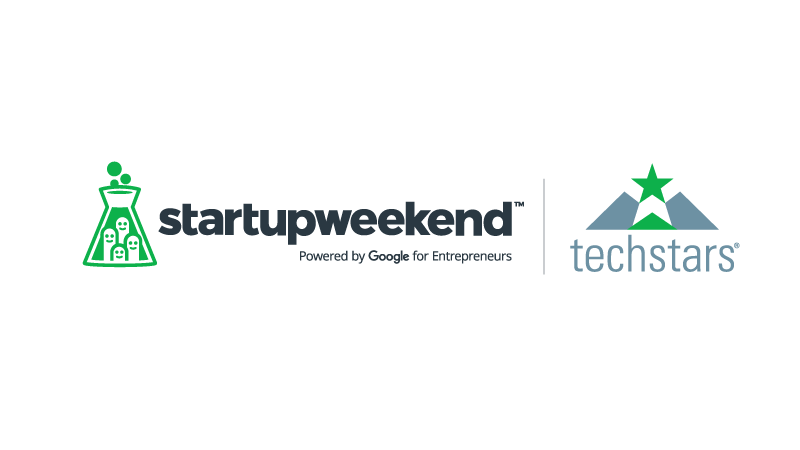 For all event details, please visit http://communities.techstars.com/events/11339.
Any questions, please email the team at felix.wong@startupweekend.org / eric.kwan@startupweekend.org / nicholasooi1985@gmail.com
About Techstars Startup Weekend: Techstars Startup Weekends are 54-hour events designed to provide superior experiential education for technical and non-technical entrepreneurs.

WHY SILVER SOCIETY?

Growing old is a fact of life. With the advent of high-quality healthcare and advanced medicine, people are living longer than ever. As the inverted population pyramid fast approaching, especially in developed economies, an aging society represents a unique set of challenges we all have to face, but it also means there are enormous opportunities in this "Silver Economy."
Startup Weekend Hong Kong Silver Society (Silver Economy & Aging Society) would like to focus on tackling the pressing needs of an aging society through new products and service innovations. It includes all the economic activities relevant to the needs of older adults, and the impact on many sectors. For example, health and nutrition, leisure and wellbeing, transport and housing, finance, public policy, education and employment.

ABOUT THE EVENT
In just 54 hours, participants will form teams, brainstorm, design a product, validate their business idea and pitch in front of experienced judges on Sunday evening. Throughout the weekend, there will be highs and lows, frustrations and moments of triumph. Some people will meet their co-founder at the event. Some teams will even move on to start a company after the event. Win or lose, we are certain that new lessons will be learned, ideas will be tested, limits will be pushed and lives will be changed forever.

To spice things up, we will be having a few special activities: party and warm up games on Friday night to break the ice and form your teams!! On Saturday, we will be inviting awesome mentors and coaches to interact with the teams, so please seek their advice and opinions! In the true spirit of Startup Weekend, we will be bringing in local startups, budding founders and cool companies to sponsor, showcase and network with you! Remember, Startup Weekend is a time for experiential learning, networking and building your personal brand!

Startup Weekend has a strong brand in Hong Kong. Globally, it has touched more than 1140 cities and its alumni consists of more than 480,000 entrepreneurs in 10 years.

It is for everyone, whether you are working corporate, building your own startup, having a career as a professional clown, a mechanic, a designer, coder or student, everyone can contribute in their own way. We are open to teams forming before the event, but we strongly recommend you to form your team on Friday night and work on an idea then. Startup Weekend is designed to embrace diversity, creating a safe and conducive environment for anyone to turn their concepts into companies! So give it a go, you'll never know what magic can happen over a weekend!

WHY SHOULD YOU REGISTER?
Build your network
Startup Weekend attracts the best makers and do-ers. By spending a weekend working to build scalable companies that solve real world problems, you will build long-lasting relationships and possibly walk away with a job or even an investor.

Actually launch a business
You as a participant of this event and the presenter of your idea can join this community to actually work upon your idea and build your business under guidance and support of global, national and local supporters and collaborators. Take your idea to prototype.

Get face time with thought leaders
Get one-on-one time with experienced startup community leaders and mentors. Meet and get valuable feedback from a panel of judges and startup coaches.

Join a global community
Startup Weekend alumni span across all the continents and scores of cities.

Learn
Startup Weekends are all about learning through the art of creating. Build your own strategy and test it as you go.

Participation Fees
Tickets are priced at HKD$350 (Early Bird discount at HKD$280 until Sep 22 midnight) - for all the participants. This includes a beautiful t-shirt, 2 breakfasts, 1 lunch and 3 dinners, with loads of Energy drinks and snacks to keep you going all weekend long.

Bring your friends, form a team, and hack a startup in 54 hours.
Refund Policy: No refunds will be granted within 7 days of the event if food and drink have already been ordered. Apologies for any inconvenience this may cause.
About Techstars Startup Weekend: Techstars Startup Weekends are 54-hour events designed to provide superior experiential education for technical and non-technical entrepreneurs. Beginning with Friday night pitches and continuing through brainstorming, business plan development, and basic prototype creation, Techstars Startup Weekends culminate in Sunday night demos and presentations. Participants create working startups during the event and are able to collaborate with like-minded individuals outside of their daily networks. All teams hear talks by industry leaders and receive valuable feedback from local entrepreneurials. The weekend is centered around action, innovation, and education. Whether you are looking for feedback on a idea, a co-founder, specific skill sets, or a team to help you execute, Techstars Startup Weekends are the perfect environment in which to test your idea and take the first steps towards launching your own startup.
Terms of Participation Agreement: It is our job to provide you with an incredible networking and learning opportunity. Our intention is that you meet some amazing people that you might actually start a company with, build relationships with coaches, and learn from your peers. The event is intended to be a collaborative forum for sharing, learning, building, and having fun. As such, by registering as a participant, you acknowledge that any ideas shared by you or anyone else over the course of the event are contributions to the overall experience and community. If you as a participant are worried about someone stealing your ideas, please reconsider your participation in the event itself or simply refrain from sharing specifics about your idea.
As a member of your startup community, you agree to to be inclusive of any and all people and their ideas. You agree to act professionally, treat everyone with respect, and treat the event facilities with proper care. You agree that you are responsible for any accidents or damages that you cause. You also agree to not hold Techstars Startup Weekend, your local volunteer team, or any of the event supporters liable for any loss, damage, injury, or any other unforeseeable incident.
By Participating at the event, you grant Techstars Startup Weekend permission to capture photo/video of the event. You can find the exact legal terms on our FAQ Page but to summarize, we want to share your success with the world.
Date and Time
Location
Leung Fong Oi Wan Art Gallery, Lingnan University
2/F Patrick Lee Wan Keung Academic Building
8 Castle Peak Road
Tuen Mun
Hong Kong
Refund Policy
Refunds up to 7 days before event