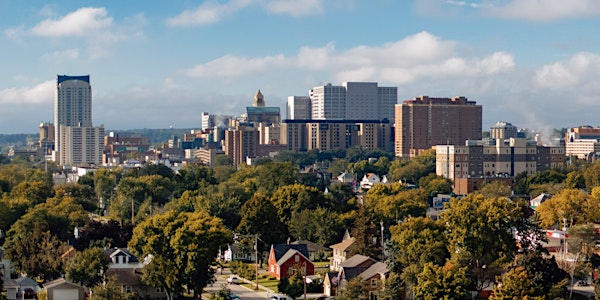 Startup Weekend Rochester 11/3
When and where
Location
Collider Coworking 14 4th Street SW Suite 203 Rochester, MN 55902
Description
It's not just about the idea – it's about the team. Startup Weekend is hands down the best way to find partners, like-minded entrepreneurs, or a team with whom you can actually develop an idea and launch your startup! Startup Weekend is a 54-hour weekend event, during which groups of students, developers, business managers, startup enthusiasts, marketing gurus, graphic artists and more pitch ideas for new startup companies, form teams around those ideas, and work to develop a working prototype, demo, or presentation by Sunday evening.
Beginning with Friday night pitches and continuing through brainstorming, business plan development, and basic prototype creation, Startup Weekends culminate in Sunday night demos & presentations. Participants create working startups during the event and are able to collaborate with like-minded individuals outside of their daily networks. All teams hear talks by industry leaders and receive valuable feedback from local entrepreneurs. The weekend is centered around action, innovation, and education. Whether you are looking for feedback on an idea, a co-founder, specific skill sets, or a team to help you execute, Startup Weekends are the perfect environment in which to test your idea and take the first steps towards launching your own startup.
Seven free meals will be provided, plus snacks and access to some amazing startup mentors throughout the weekend.