Startup Weekend Québec - Édition 2017

Friday, November 17, 2017 at 5:00 PM

-

Sunday, November 19, 2017 at 11:30 PM (EST)
Who's Going

Loading your connections...
3 of your friends are going.
Share it to get more people on board!
Share

Sara Haughty
San Francisco, California

Luke Picard
London, United Kingdom

Rick Vespucio
Florence, Italy
Event Details
Startup Weekend est de retour en force cette année pour une 7e édition!
Billets en vente à partir du 7 août 2017!

Qu'est-ce que c'est?
Startup Weekend c'est la chance de rassembler une équipe, de développer une idée de startup, de la faire juger par les leaders du milieu et de se lancer dans l'aventure. Le tout en 54h!

Pour tous les détails, veuillez visiter la page http://swqc.org
Lien Facebook: https://facebook.com/swquebec
Lien Twitter: http://twitter.com/SWQuebec 

Assistez aux pitchs finaux!
Venez assister aux pitches finaux du Startup Weekend à l'amphi du Desjardins le dimanche 19 novembre à 17h00. C'est votre chance de voir le résultat d'une fin de semaine de travail, d'encouragez vos amis ou bien tout simplement de voir les idées extraordinaires que les participants ont mis sur pied. 


NOUVEAU CETTE ANNÉE
Deux thématiques


SWQC Classique

Le volet classique du Startup Weekend Québec 2017 est ouvert à tous (étudiants et professionnels). Peu importe votre niveau d'étude ou votre domaine d'expertise, vous pouvez vous inscrire dans la catégorie de participants correspondant le plus à votre profil:
Gens d'affaires (Gestion, Marketing, Finance, Vente et autres)

Développeurs (Programmation, Intégration, Ingénierie, Informatique)

Créateurs (Direction artistique, Design graphique, Ergonomie, Motion design)
Tout comme lors des anciennes éditions du Startup Weekend Québec, le volet classique offrira l'opportunité aux participants (toutes catégories confondues) de présenter leur idée d'entreprise lors du Pitch Fire du vendredi soir.

Les participants du volet Classique devront voter pour leurs idées préférés, et des équipes de 4 à 8 personnes seront alors formés pour travailler sur les idées ayant recueillis le plus de votes.
SWQC Genius    *Nouveauté* 

En partenariat avec l'Université Laval, les participants admissibles ont la possibilité de s'inscrire au volet Genius afin de concrétiser des projets mettant en valeur la recherche réalisée à l'Université Laval et la propriété intellectuelle dormante.
Voici les critères pour participer au volet Genius:

Gens d'affaires: Être étudiant à la Maîtrise en administration des affaires à l'Université Laval


Génies: Être étudiant aux cycles supérieurs en Sciences et Génie, Pharmacie ou Médecine.


Créateurs

:  Être étudiant à l'Université Laval dans un domaine relatif aux arts visuels
Les participants du volet Genius sont invités à présenter une idée d'entreprise basé sur leur projet de recherche ou encore l'un des brevets présenté par l'Université Laval. Les brevets seront affichés en ligne pour consultation à partir du 1er août via le site Web swqc.org.

Les participants du volet Genius devront voter pour leurs idées préférés, et des équipes de 4 à 8 personnes seront alors formés pour travailler sur les idées ayant recueillis le plus de votes.

Informez-vous auprès de votre association étudiante sur la possibilité d'obtenir un rabais sur votre inscription!

Informations pour les participants

Qu'est-ce qui est inclus?
2 déjeuners, 2 dîners, 2 soupers et des collations;

Accès à 4 conférences inspirantes;

Séance de validation avec 3 mentors;

Votre t-shirt de participant (Voir la charte des grandeurs au bas);

Tout le matériel nécessaire à la réalisation de votre projet;

Plusieurs autres surprises!

Qu'est-ce qu'il faut apporter?
Votre ordinateur (avec écran supplémentaire pour les développeurs motivés);

Des outils/matériel si vous avez des besoins spéciaux;

Vos cartes d'affaires;

Du matériel pour prendre des notes;

Toute votre énergie et votre motivation!


Pour vous préparer à l'évènement, voici à quoi s'attendre le vendredi soir:
"Pitches fire" de la part des participants ayant des idées de projet de startup: un pitch d'une durée de 60 secondes sans support visuel pour vendre votre idée et convaincre les autres participants;

Sélection des meilleures idées par le vote des participants (Nombre d'équipe relatif au nombre de participants);

Formation des équipes pour les idées retenues: ceux dont les idées n'auront pas été sélectionnés ou qui n'avaient pas d'idées se joignent aux équipes sélectionnées;

Départ pour une fin de semaine intense heures de travail!


Politique de remboursement
Aucun remboursement 7 jours avant l'évènement. Si vous souhaitez être remboursés, veuillez envoyer un courriel à support@startupweekend.org contenant:
Votre nom;

Manière de vous contacter;

Détails de l'évènement (Startup Weekend Québec).
Politique de participation
L'évènement est conçu pour être un moment de collaboration, de partage, d'apprentissage, de développement d'idées et de plaisir. Ainsi, en tant que participant vous acceptez que toutes les idées partagées par vous ou quelqu'un d'autre au cours de l'évènement sont des contributions à l'expérience globale de l'évènement et à la communauté. Si vous ne souhaitez pas partager vos idées ou si vous avez peur de vous faire voler vos idées, veuillez reconsidérer votre participation à l'évènement. 
En tant que membre de la communauté des Startup Weekends, vous acceptez d'inclure les autres participants et leurs idées. Vous acceptez d'agir professionnellement, de traiter tout le monde avec respect et d'être soigneux de l'environnement qui vous est prêté pour la durée de l'évènement. Vous acceptez que vous êtes responsables des dommages ou des accidents que vous pourriez causer. Vous acceptez aussi de ne pas tenir pour responsables Startup Weekend, votre équipe d'organisation locale ou tout autre supporteurs de l'évènement pour toute perte, dommage, blessure ou incident imprévisible.
En participant au Startup Weekend, vous accordez la permission au Startup Weekend de prendre des photos/vidéos de l'évènement. Vous pouvez trouver les termes légaux exacts sur la page FAQ, mais, en résumé, nous voulons simplement partager votre succès avec le monde. 
En soumettant votre participation à l'évènement, vous acceptez les politiques de vie privée de la famille des sites Web UP.co et vous acceptez de recevoir par courriel des communications de la part de UP Global concernant ses programmes à propos des futurs évènements et mises à mises à jour qui pourraient vous intéresser.
Grandeur de chandails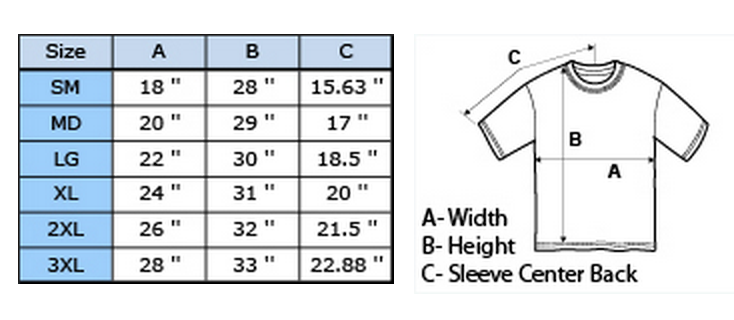 Des questions?
Messages Facebook ou e-mail à contact@swqc.org
Procurez-vous vos billets dès maintenant!
Des billets au prix "early bird" sont disponibles en quantité limitée! Premier arrivé, premier servi.
J'adore le Startup Weekend, comment puis-je m'impliquer?
Nous sommes présentement à la recherche de bénévoles et en sélection pour les mentors. Faites nous part de votre intérêt par courriel.
Startup Weekend édition 2017: une opportunité à ne pas manquer!
Save This Event
When & Where

Pavillon Alphonse-Desjardins
Rue de l'Université
Québec City, QC G1V 0A6
Canada

Friday, November 17, 2017 at 5:00 PM

-

Sunday, November 19, 2017 at 11:30 PM (EST)
Add to my calendar
Organizer
Techstars Startup Programs
Techstars is a global ecosystem that empowers entrepreneurs to bring new technologies to market wherever they choose to live. With dozens of mentorship-driven accelerator programs and thousands of community programs worldwide, Techstars exists to support the world's most promising entrepreneurs throughout their lifelong journey, from inspiration to IPO. Techstars provides access to tens of thousands of community leaders, founders, mentors, investors, and corporate partners, allowing entrepreneurs to accelerate the pace of innovation and do more faster. Techstars supports every stage of the entrepreneurial journey – from early stage grassroots community development to more formal opportunities that provide education, experience, acceleration, funding, and beyond. Techstars Startup Programs include Startup Weekend, Startup Digest, and Startup Week. By purchasing a Ticket you agree to the Terms and Conditions.
Startup Weekend Québec - Édition 2017