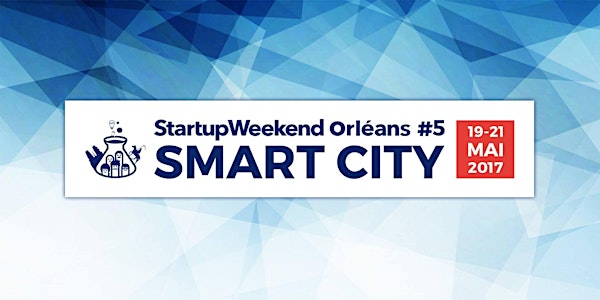 Startup Weekend Orleans #5 - Édition Smart City
When and where
Location
Le LAB'O Orléans 1 Avenue du Champ de Mars 45074 Orléans Cedex 2 France
Description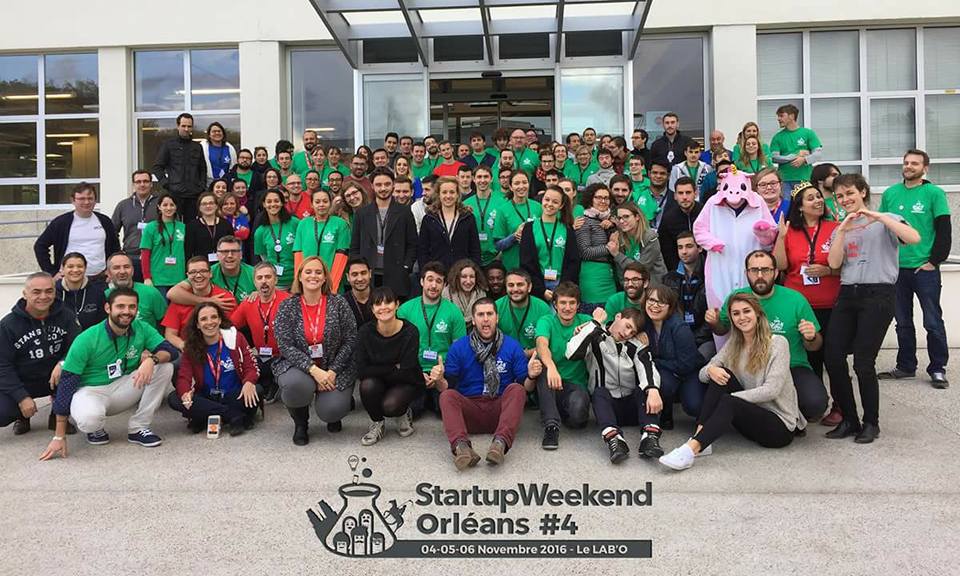 Startup Weekend, qu'est-ce que c'est ?
L'expérience Startup Weekend, c'est découvrir le monde de l'entrepreneuriat en accéléré. Du concept exposé le vendredi soir au pitch final le dimanche après-midi, vous devrez passer par toutes les étapes qu'ont connues les plus grandes startups. Former votre équipe, valider votre business model, développer votre produit, tester votre marché… Expérimentez toutes les sensations d'un startuper, des plus grandes joies aux moments de doute...
Comment ça se passe ?
Première étape, il faut s'inscrire ! Ensuite, vous débarquez au LAB'O à Orléans le vendredi soir et après les formalités habituelles (check-in, récupérer son tee-shirt et ses goodies,…), vous avez le choix entre proposer votre idée (1 minute pour la pitcher) ou choisir parmi celles exposées. Une fois votre équipe constituée, vous avez 54 heures pour la travailler et la développer, avant de présenter le fruit de votre travail acharné en 5 minutes devant un jury et une foule en délire.
Mais pourquoi s'enfermer tout un weekend ?
Parce que votre concept sera peut être le plus grand succès des 100 prochaines années, on y croit ! C'est aussi l'occasion de développer de nouvelles compétences, faire de superbes rencontres, découvrir un goût pour l'entrepreneuriat ou simplement le confirmer, et bien manger !
Top, mais je n'ai jamais monté de startup.
Aucune inquiétude, vous n'êtes pas seul ! Des équipes de coachs sont là pour vous accompagner tout au long du weekend sur les sujets essentiels au développement de votre projet, business model, financement, design/graphisme, développement, marketing/communication, pitch,… Chaque équipe dispose d'un "mentor référent" qui est là pour les guider et vous apporter le mentor qui saura répondre au mieux à vos interrogations !
Qu'est-ce qu'on gagne ?
Tout d'abord, chaque participant gagne le plaisir d'avoir participer à une aventure humaine, d'avoir travailler en équipe et développé de nouvelles compétences. Un jury élira ensuite les trois meilleurs projets et son projet coup de coeur. Quelques surprises vous attendent également.. Mais c'est trop tôt pour vous en parler ;)
On s'inscrit ?!
Besoin d'un peu plus d'informations, rendez-vous sur le site du Startup Weekend Orléans #5 - Edition Smart City > http://up.co/communities/events/10810.
Des questions ? Envoyez-nous un mail sur orleans@startupweekend.org

---
Refund Policy: No refunds will be granted within 7 days of the event if food and drink have already been ordered. Apologies for any inconvenience this may cause.
About Startup Weekend: Startup Weekends are 54-hour events designed to provide superior experiential education for technical and non-technical entrepreneurs. Beginning with Friday night pitches and continuing through brainstorming, business plan development, and basic prototype creation, Startup Weekends culminate in Sunday night demos and presentations. Participants create working startups during the event and are able to collaborate with like-minded individuals outside of their daily networks. All teams hear talks by industry leaders and receive valuable feedback from local entrepreneurials. The weekend is centered around action, innovation, and education. Whether you are looking for feedback on a idea, a co-founder, specific skill sets, or a team to help you execute, Startup Weekends are the perfect environment in which to test your idea and take the first steps towards launching your own startup.
Terms of Participation Agreement: It is our job to provide you with an incredible networking and learning opportunity. Our intention is that you meet some amazing people that you might actually start a company with, build relationships with coaches, and learn from your peers. The event is intended to be a collaborative forum for sharing, learning, building, and having fun. As such, by registering as a participant, you acknowledge that any ideas shared by you or anyone else over the course of the event are contributions to the overall experience and community. If you as a participant are worried about someone stealing your ideas, please reconsider your participation in the event itself or simply refrain from sharing specifics about your idea.
As a member of your startup community, you agree to to be inclusive of any and all people and their ideas. You agree to act professionally, treat everyone with respect, and treat the event facilities with proper care. You agree that you are responsible for any accidents or damages that you cause. You also agree to not hold Startup Weekend, your local volunteer team, or any of the event supporters liable for any loss, damage, injury, or any other unforeseeable incident.
By Participating at the event, you grant Startup Weekend permission to capture photo/video of the event. You can find the exact legal terms on our FAQ Page but to summarize, we want to share your success with the world.