Startup Weekend NYC May - B2B Edition Presented by Intuit

Friday, May 15, 2015 at 6:30 PM

-

Sunday, May 17, 2015 at 9:00 PM (EDT)
Event Details
WIN AN IPAD3 MINI AND QUADCOPTER with Intuit's API!
---
Have an idea that could help solve a business painpoint and disrupt the B2B marketplace? Come to our next Startup Weekend - B2B edition to try it out and win some awesome prizes from our Signature Sponsor: Intuit in the process!
What you get?
Potential to find your next co-founder

Mentorship from B2B experts and tech professionals

Bragging rights and prizes (see below)
We're looking for passionate business minded entrepreneurs, developers, and designers who want to develop a B2B solution. Coding is NOT a requirement. Come learn the basics of founding & launching a successful B2B startup and start changing the world!
PLEASE NOTE: Only participants working on the Intuit API can bring a working prototype to the event.  All other participants must have an idea that has not been established as an LLC or any development work.  
Intuit Prizes for Startup Weekend NYC B2B edition
Leverage the power of Intuit's network and solutions in your next startup idea! Up to 3 teams will be eligible to win an iPad mini 3 and a quadcopter for each team member* if you demonstrate how your product can/will integrate with at least one of the Intuit APIs below during the final pitches on Sunday night. Bonus consideration will be given if you have a working demo using the APIs over the weekend. In fact, an Intuit product manager will be giving a lunch and learn presentation on Saturday providing some tips on how to use our APIs and the potential business opportunity.
Intuit APIs helps solve for small businesses in various ways:
The QuickBooks Online API powers potential ideas such as time tracking, job costing, inventory management, CRM, and other apps integrations to make accounting easier.
Businesses can process credit cards and ACH payments with the Quickbooks Payments API to facilitate eCommerce and easily record transactions via QuickBooks Online.
Examples and Ideas
Some potential integration ideas based on popularity on our app store are:
E-commerce - solutions which help businesses make/manage sales and get paid.

Time Tracking - solutions which help employers manage their employees

Reporting/Analytics - solutions which help businesses make sense of their data

Financial management - solutions which help businesses reconcile their bank accounts.
Intuit coaches will be available throughout the weekend to help you with your ideas and we'd love to eventually be able to bring your solution to our 1M business owners through our App Store! Get a head start now with
Start playing around with information related to Intuit APIs, devkits and API Playground here: https://developer.intuit.com/docs
(* winning teams will receive up to one (1) iPad mini 3 & one (1) quadcopter per person. A maximum of eight (8) prizes will be awarded per team)
---
More Startup Weekend details: 
Why Startup Weekend B2B Edition?
Launching a Startup for Businesses, Insider Knowledge
What is it like at a Startup Weekend? Click the video below to find out!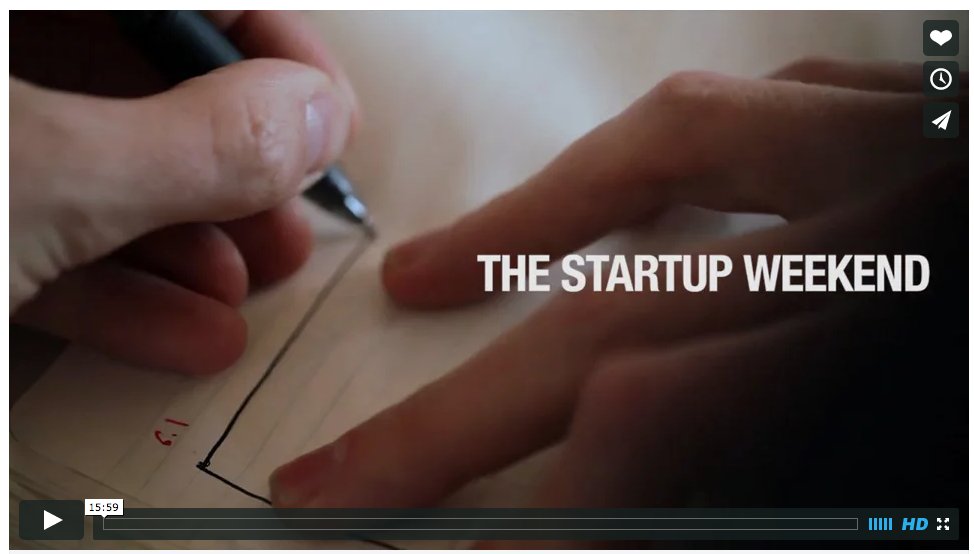 This year's B2B event will be held at:

Grand Central Tech is
now accepting applications for its next class
. Housed in Facebook's former NY Headquarters overlooking Grand Central, GCT's goal is to provide the best start-ups with the best resources at unbeatable terms.  Accepted companies receive a full year of free office space, access to interns, mentors, legal/tax/PR/accounting services, in house recruiters, a global network of investors and
access to some awesome corporate partners
-- and takes
NO EQUITY
and charges
NO RENT.
 Applications are due by

May 1

.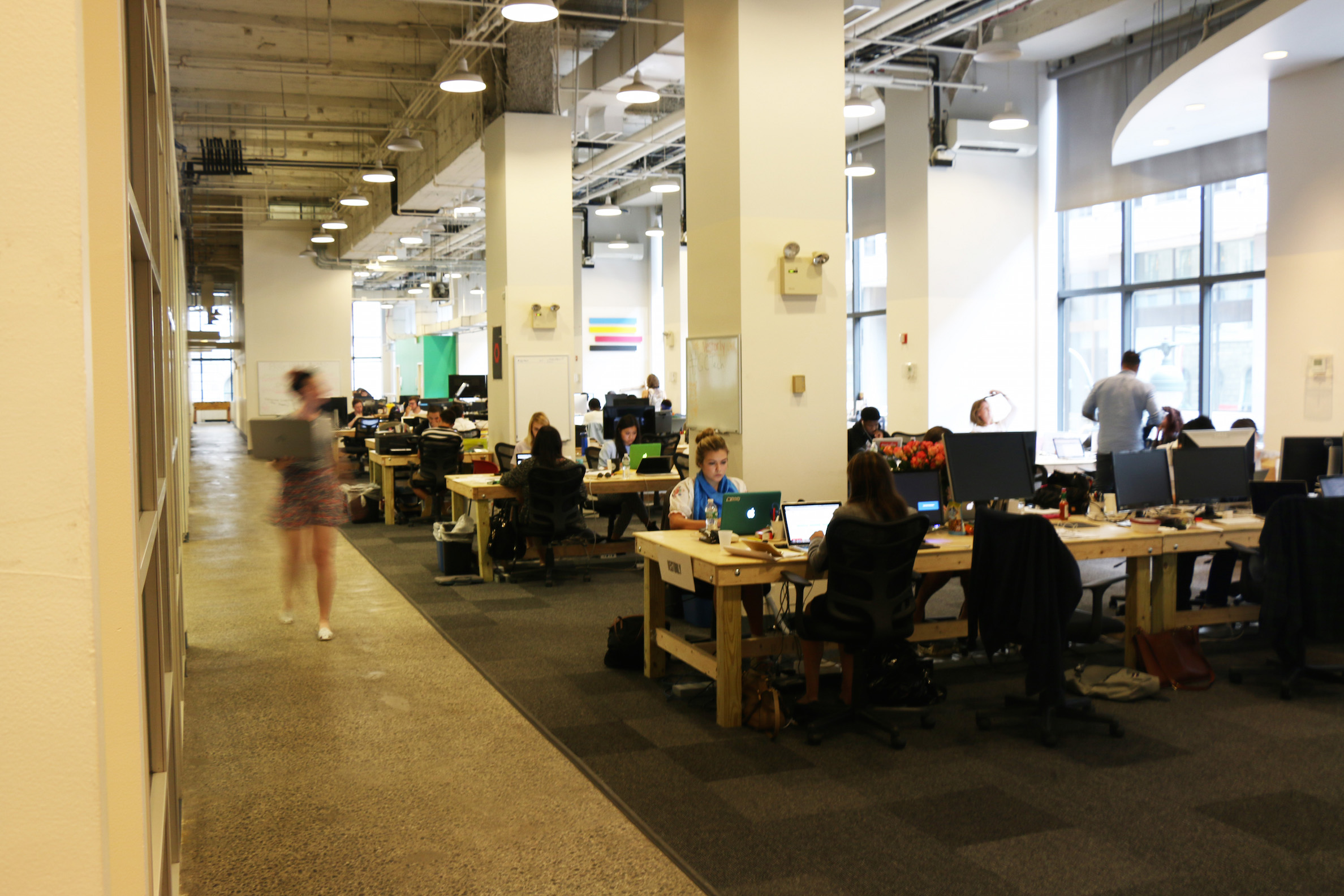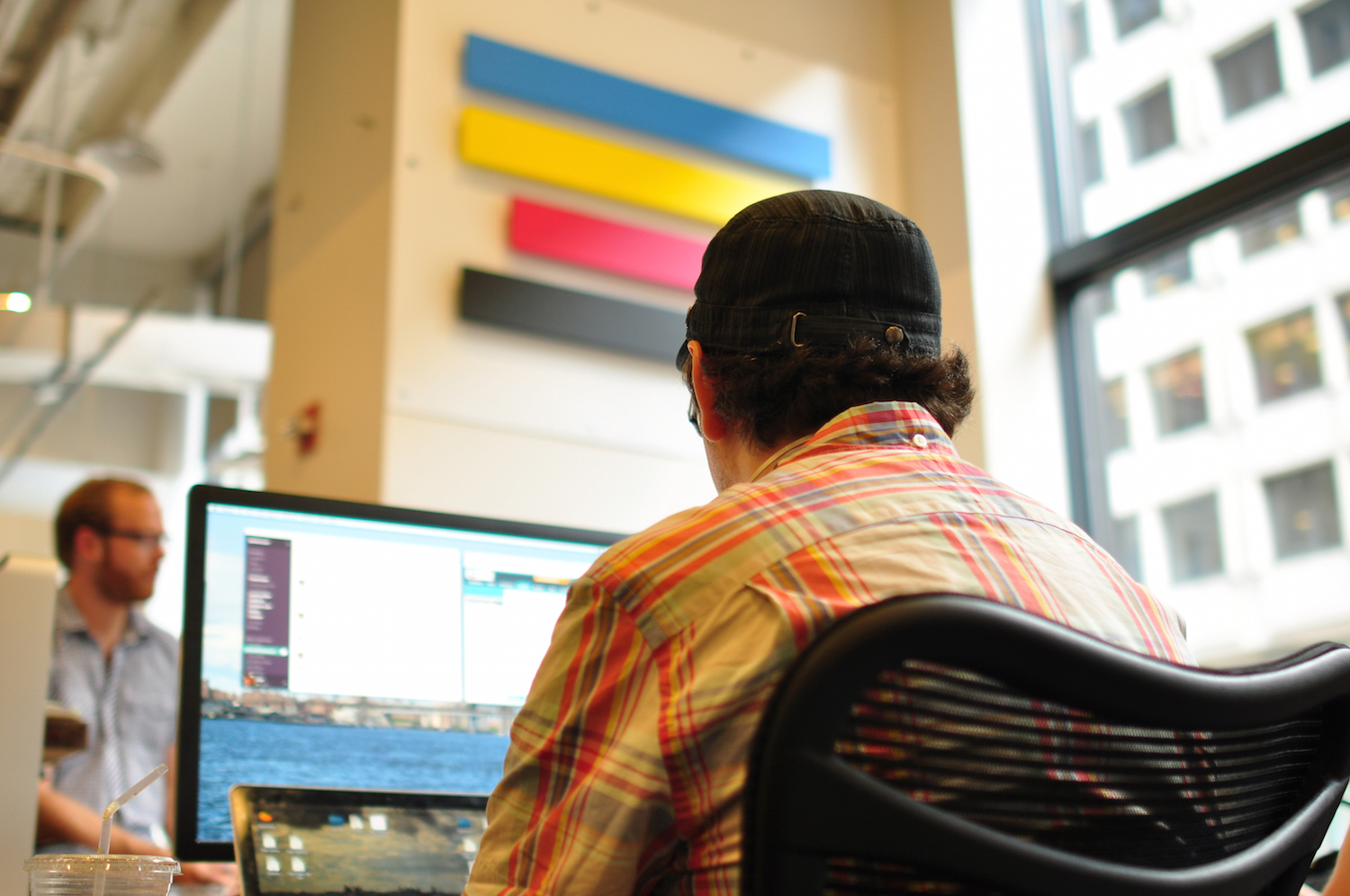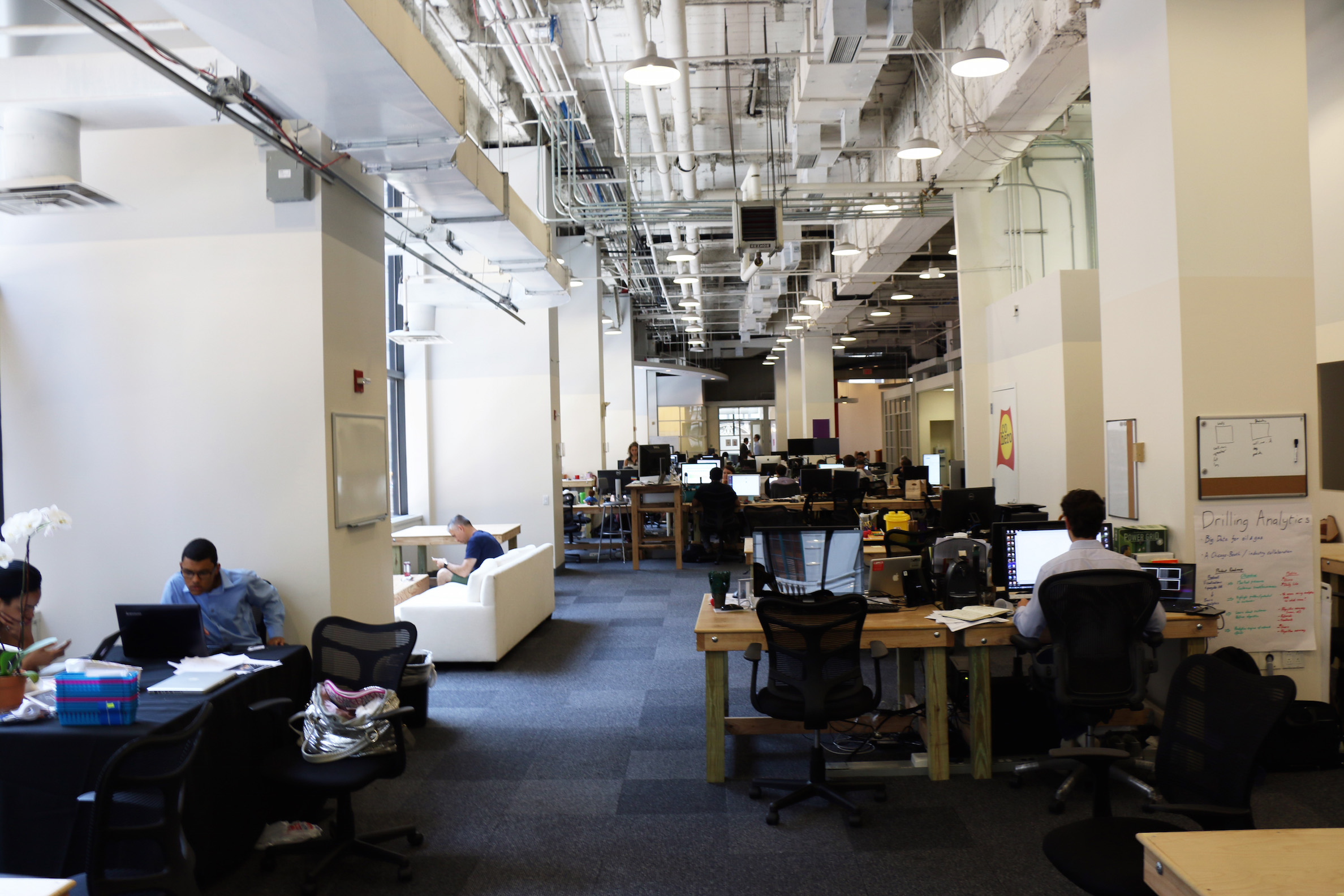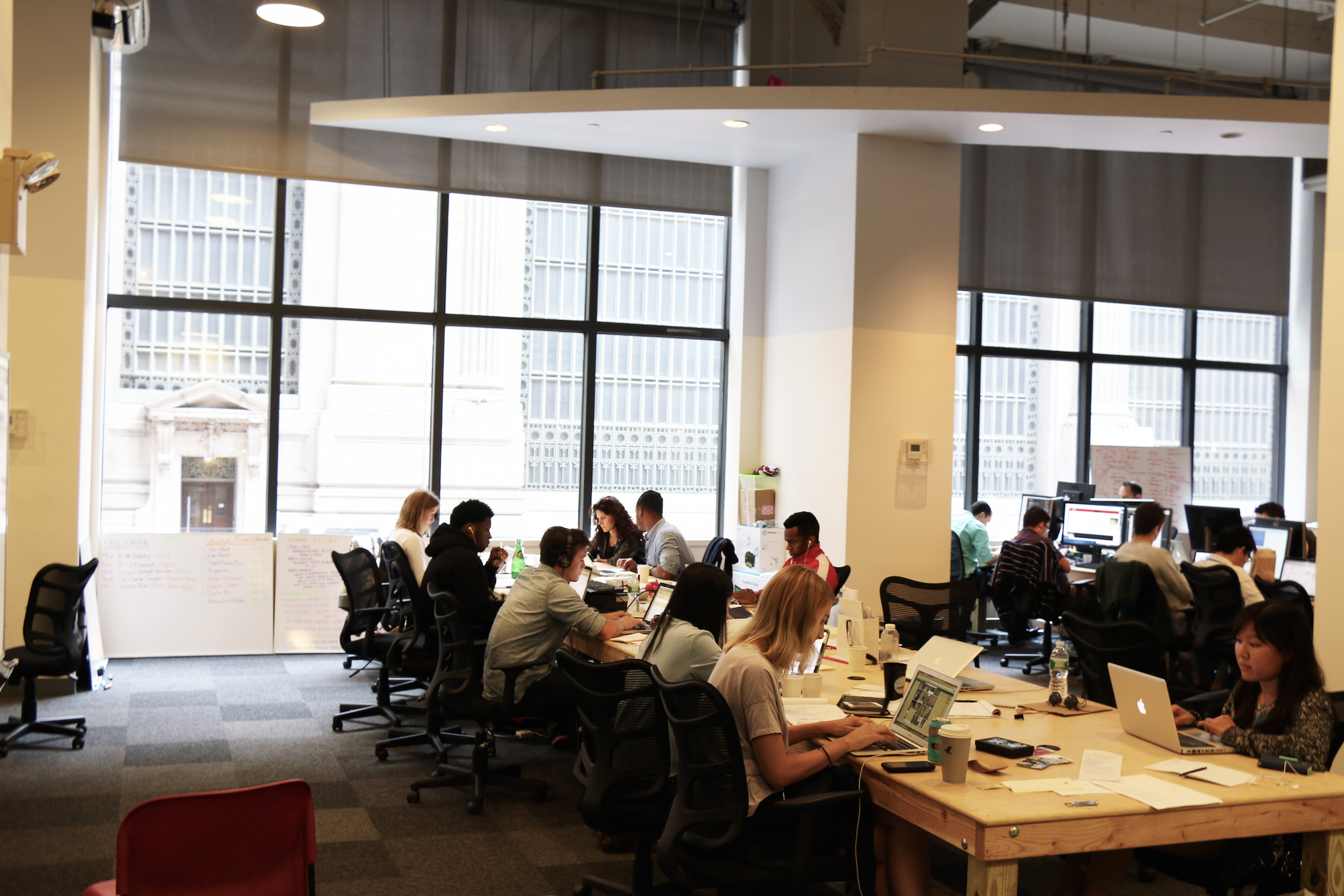 Big thanks to our Signature Sponsors:

As the clear global market leader in cloud-based small business management solutions, the QuickBooks Online platform provides startups with a unique opportunity to build solutions for a massive unserved market.
That's why Intuit is partnering with UpGlobal to provide startups with unique access to tools, resources and insights from the QuickBooks Online platform.
Click here to receive updates on the latest activities and events. And be sure to check out the Intuit Developer experience. Come join us. Reach further, and do amazing work.
Shoutout to our other sponsors: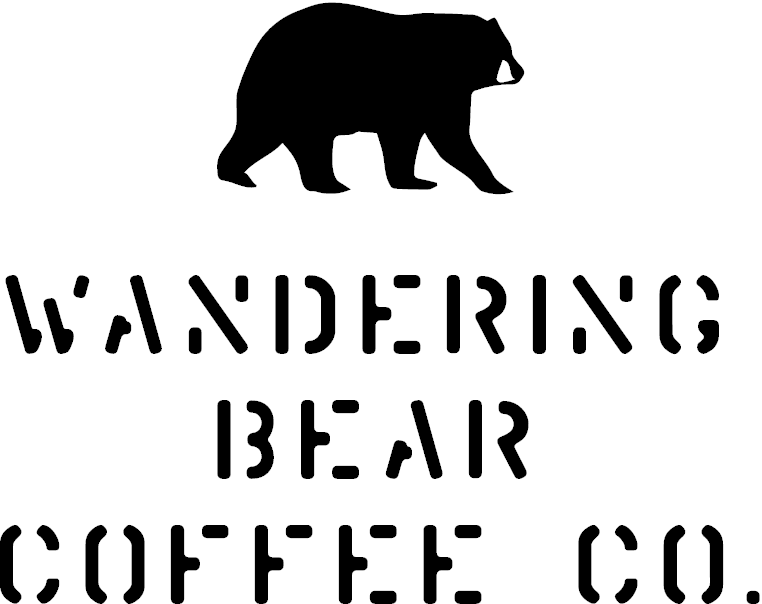 Thanks to Wandering Bear Coffee Co., it's never been easier to enjoy cafe-style iced coffee in the home or office. Like boxed wine (but better), cold brew coffee is now "on tap" and fresh for up to a month in any refrigerator. Freshly-roasted, 100% Arabica beans are steeped for 18 hours in cold, filtered NYC tap water, giving Wandering Bear Cold Brew its exceptionally bold, subtly sweet and never bitter flavor. Delicious however you take it, it's fuel for the daily journey.
---
For all event details, please visit nyc.up.co
Thanks,
About Startup Weekend: Startup Weekends are 54-hour events designed to provide superior experiential education for technical and non-technical entrepreneurs.  Beginning with Friday night pitches and continuing through brainstorming, business plan development, and basic prototype creation, Startup Weekends culminate in Sunday night demos and presentations.  Participants create working startups during the event and are able to collaborate with like-minded individuals outside of their daily networks. All teams hear talks by industry leaders and receive valuable feedback from local entrepreneurials. The weekend is centered around action, innovation, and education.  Whether you are looking for feedback on a idea, a co-founder, specific skill sets, or a team to help you execute, Startup Weekends are the perfect environment in which to test your idea and take the first steps towards launching your own startup.
Refund Policy:  No refunds will be granted within 7 days of the event if food and drink have already been ordered. Apologies for any inconvenience this may cause.
Terms of Participation Agreement: It is our job to provide you with an incredible networking and learning opportunity. Our intention is that you meet some amazing people that you might actually start a company with, build relationships with coaches, and learn from your peers. The event is intended to be a collaborative forum for sharing, learning, building, and having fun. As such, by registering as a participant, you acknowledge that any ideas shared by you or anyone else over the course of the event are contributions to the overall experience and community. If you as a participant are worried about someone stealing your ideas, please reconsider your participation in the event itself or simply refrain from sharing specifics about your idea. 
 As a member of your startup community, you agree to to be inclusive of any and all people and their ideas. You agree to act professionally, treat everyone with respect, and treat the event facilities with proper care. You agree that you are responsible for any accidents or damages that you cause. You also agree to not hold Startup Weekend, your local volunteer team, or any of the event supporters liable for any loss, damage, injury, or any other unforeseeable incident. 
By Participating at the event, you grant Startup Weekend permission to capture photo/video of the event. You can find the exact legal terms on our FAQ Page but to summarize, we want to share your success with the world.
When & Where

Grand Central Tech
335 Madison Avenue 3rd Floor
New York, NY 10017


Friday, May 15, 2015 at 6:30 PM

-

Sunday, May 17, 2015 at 9:00 PM (EDT)
Add to my calendar
Organizer
Techstars is an American seed accelerator, founded in Boulder, Colorado in 2006. As of 2019, the company had accepted over 1,600 companies into its programs with a combined market capitalization of $18.2bn USD. Less than 1% of applicants are accepted.