Description
Learn how to start your own business, all in one weekend!
Every spring, Startup Weekend Madison descends on University Research Park for 54 straight hours. Learn what it takes to get an idea off the ground from serial entrepreneurs in a fun, off-kilter race against the clock!
Attendees will have the chance to pitch a product or service idea Friday night (pitching is NOT required). Teams will organically form around the most creative and strongest pitches, and then folks will rush to get a working vision crafted in just a few days for final presentations Sunday night. The team with the best presentation wins!
Milwaukee's Mobcraft formed at a past Startup Weekend Madison (SWM), and Madison's Doyenne and Open Homes were also influenced by SWM events. Designers, accountants, ironworkers, entrepreneurs, gardeners, tech folks, students, you name it - everyone has something to offer!
What all is included in my ticket?
Your ticket includes meals all weekend and copious amounts of snacks - and we're talking good food, like curry, Mediterranean buffet and a taco bar. We also provide high-quality, ethically sourced T-shirts (available in fitted and straight-cut styles), and are looking to add water bottles to the mix this year, as well!
Additionally, we have a slew of amazing mentors, speakers and judges lined up, including Mary Burke, Kara Bubb, Rasheid Atlas and Alex Lindenmeyer, just to name a few; learn more at our website!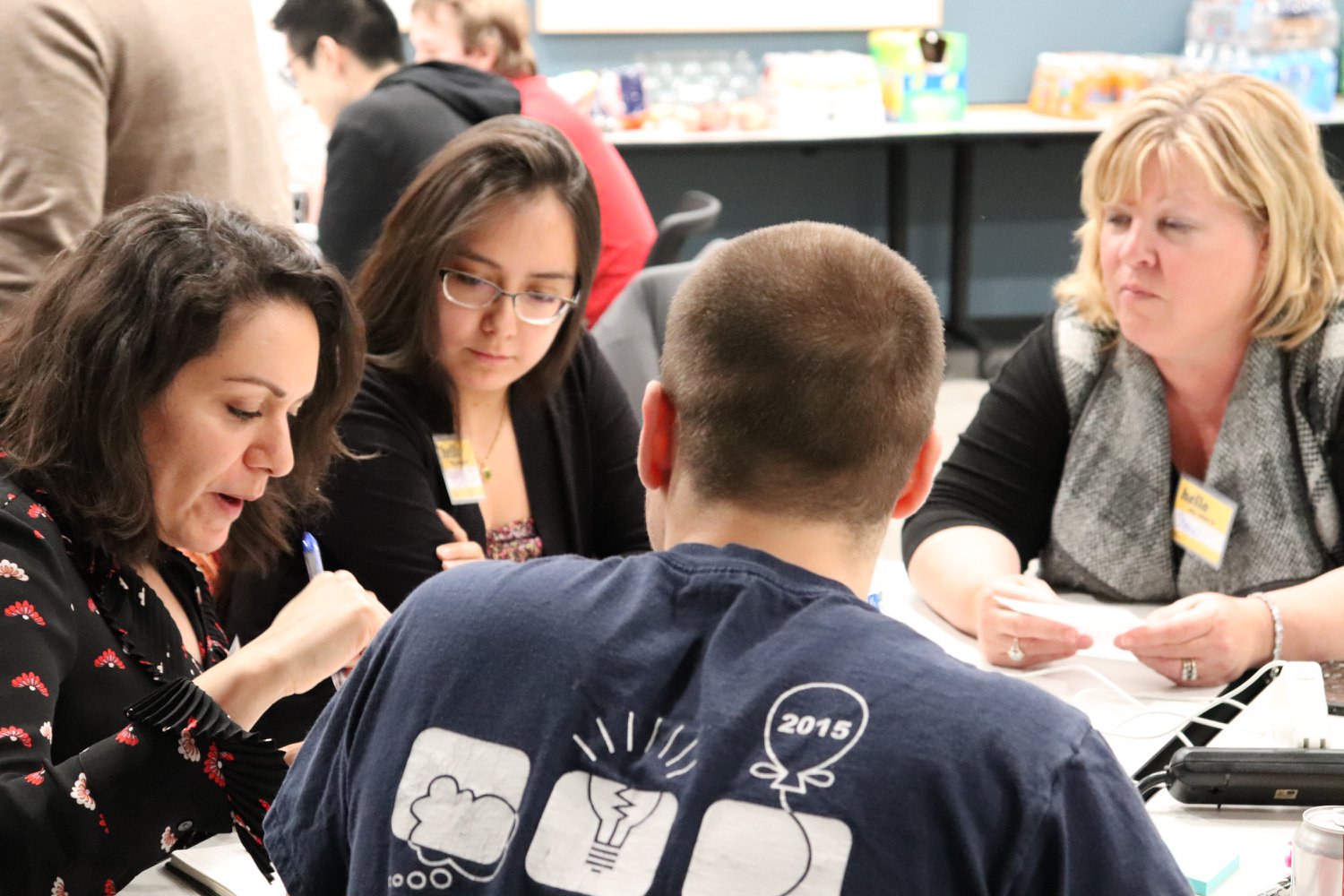 Do I need a business or startup idea?
Nope!
We highly encourage attendees to consider pitching an idea for a product or service, but if that's just not your thing, that's totally fine.
Even if you do pitch, your idea might not be selected, and that's OK, too! There are always more good ideas pitched than are able to advance, but no matter what team you join, you'll learn a ton (and have fun doing it).


How does pitching work?
Each person (or a representative, if it's a pre-formed group) gets 30 seconds to stand in front of everyone and pitch their idea - basically, drum up interest for your product or service.
All the ideas are then taped to the wall, and attendees vote on their favorite ideas. Each person gets three votes, and you can put them all on one idea, spread them out among two or three ideas, vote all for you own idea ... it's totally up to you!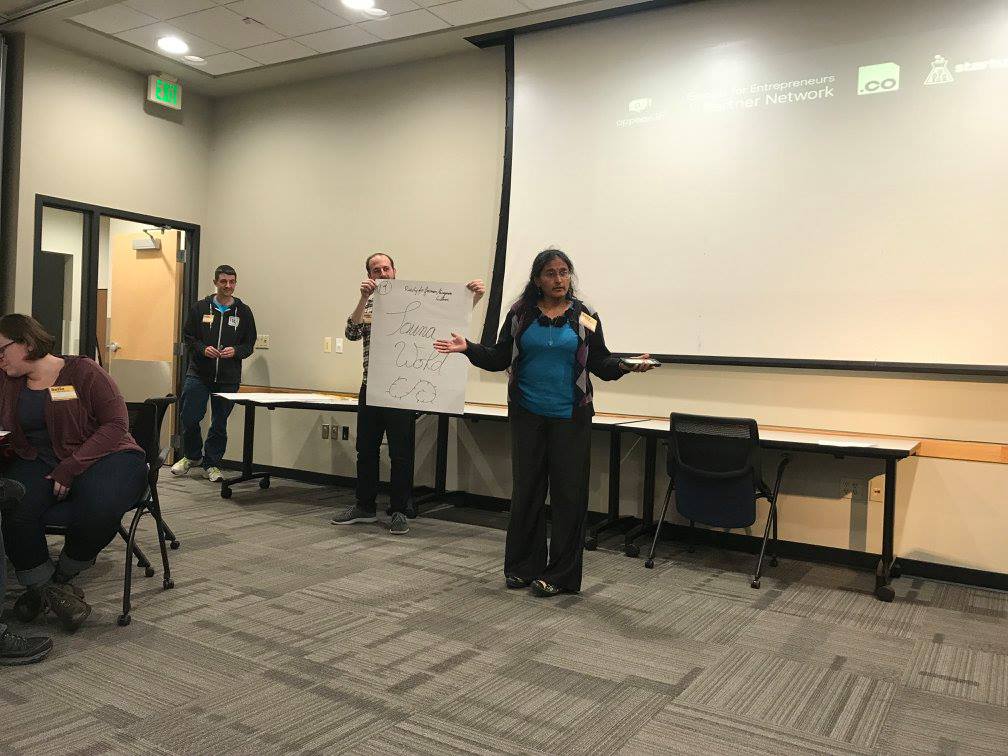 What happens after voting?
We'll announce the top five to eight vote-getters (depending on final numbers), and then everyone gets a few minutes to chat with the pitch-ers to figure out where they might best fit.
Once teams are settled, it's go time! You have the rest of Friday night, all day Saturday and most of Sunday to put your heads down and come up with promomtional angles, a prototype, do some user testing, etc. (We provide a ton of materials to guide you throughout the weekend.)
Mentors from a variety of backgrounds will be available Saturday to answer any questions, share their expertise and experience, and help nudge folks in the right direction.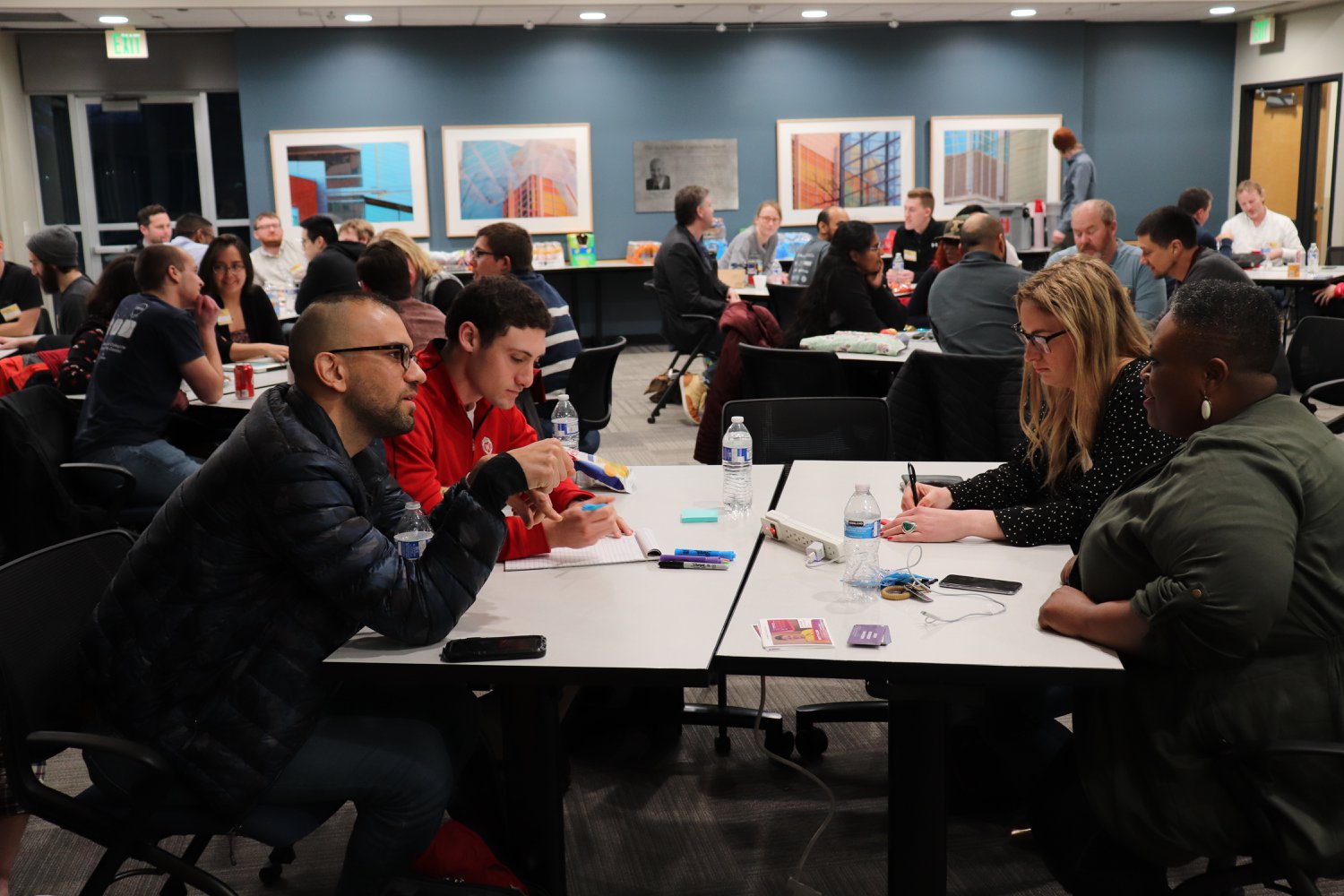 How does the weekend end?
Each team will present on their business to a panel of judges, based on specific criteria (which will be shared with teams at the beginning of the weekend).
The judges will vote on each team, and the team with the most votes wins!
Prizes for the top teams include:
a free month's rental of a dedicated desk at Madworks Coworking;
all-access passes to Forward Fest, Wisconsin's largest tech and entrepreneurship conference;
free logo creation from a professional designer for your new company;
an hour of free consulting with a copyright lawyer;
and more!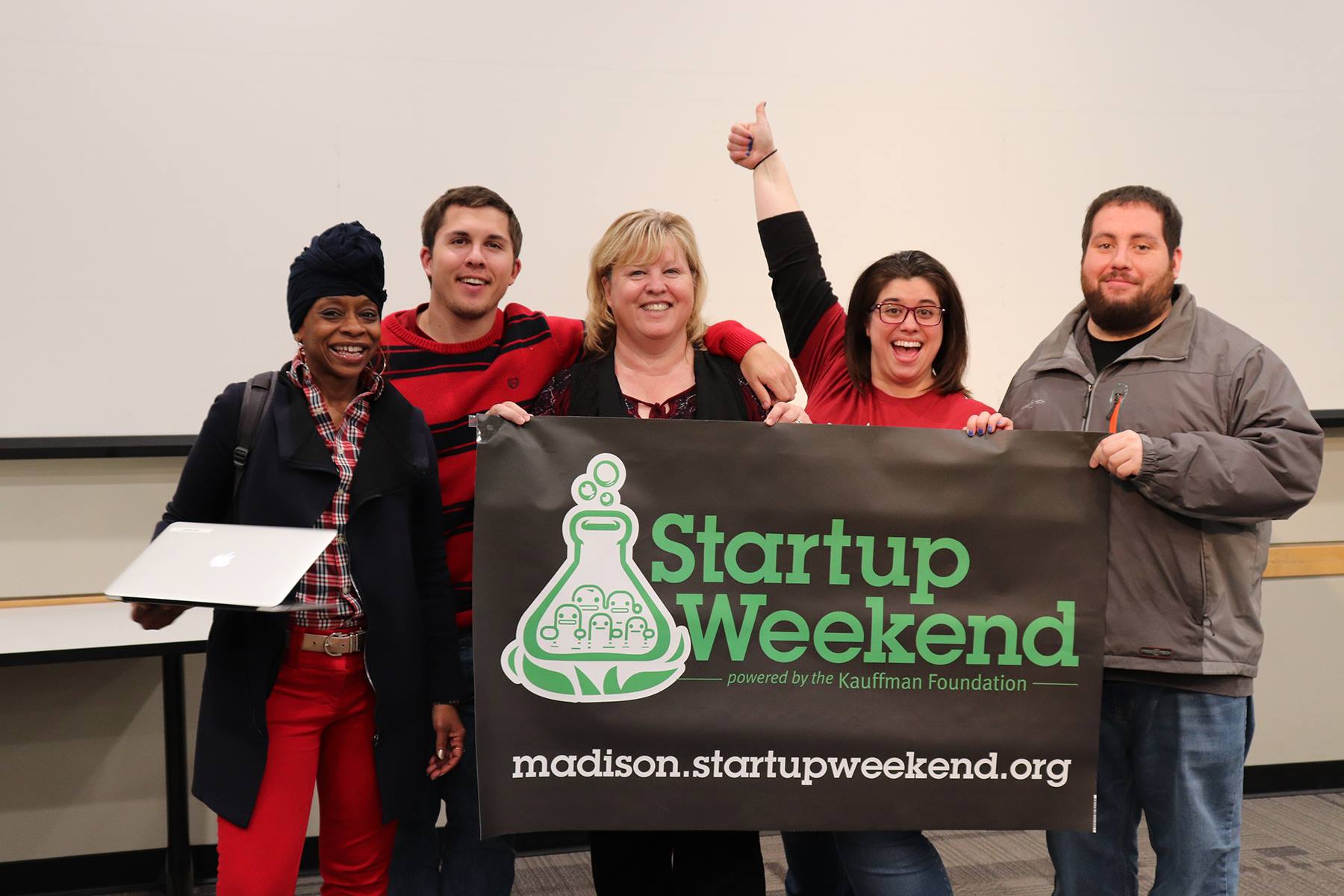 Additional information, including Terms of Use and Privacy Policy
Techstars Startup Weekends are 54-hour events designed to provide superior experiential education for technical and non-technical entrepreneurs. Beginning with Friday night pitches and continuing through brainstorming, business plan development, and basic prototype creation, Techstars Startup Weekends culminate in Sunday night demos and presentations. Participants create working startups during the event and are able to collaborate with like-minded individuals outside of their daily networks. All teams hear talks by industry leaders and receive valuable feedback from local entrepreneurs. The weekend is centered around action, innovation, and education. Whether you are looking for feedback on an idea, a co-founder, specific skill sets, or a team to help you execute, Techstars Startup Weekends are the perfect environment in which to test your idea and take the first steps towards launching your own startup.
Refund Policy: No refunds will be granted within 7 days of the event if food and drink have already been ordered. Apologies for any inconvenience this may cause.
Terms of Participation Agreement: It is our job to provide you with an incredible networking and learning opportunity. Our intention is that you meet some amazing people that you might actually start a company with, build relationships with coaches, and learn from your peers. The event is intended to be a collaborative forum for sharing, learning, building, and having fun. As such, by registering as a participant, you acknowledge that any ideas shared by you or anyone else over the course of the event are contributions to the overall experience and community. If you as a participant are worried about someone stealing your ideas, please reconsider your participation in the event itself or simply refrain from sharing specifics about your idea.
As a member of your startup community, you agree to be inclusive of any and all people and their ideas. You agree to act professionally, treat everyone with respect, and treat the event facilities with proper care. You agree that you are responsible for any accidents or damages that you cause. You also agree to not hold Techstars Startup Weekend, your local volunteer team, or any of the event supporters liable for any loss, damage, injury, or any other unforeseeable incident.
By Participating at the event, you grant Techstars Startup Weekend permission to capture photo/video of the event. You can find the exact legal terms on our FAQ Page but to summarize, we want to share your success with the world.
By purchasing a ticket to a Techstars Startup Weekend event, you are agreeing to our Terms of Use and Privacy Policy. If you have questions please reach out to privacy@techstars.com.