Description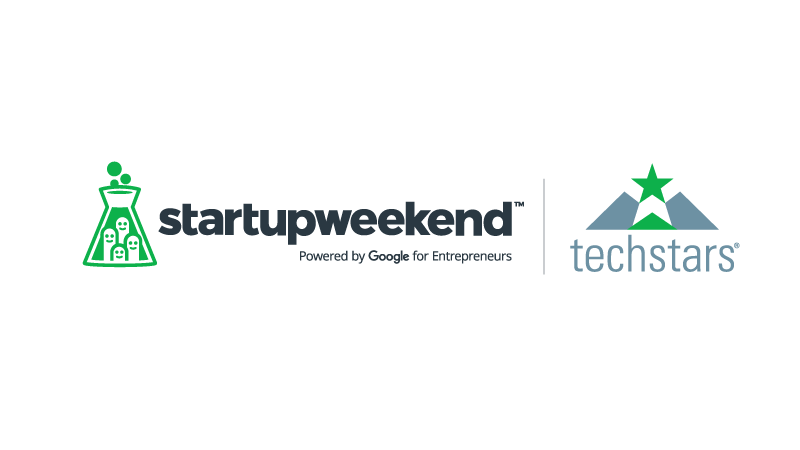 What is Startup Weekend?

Have you ever seen a new product, app, or business and thought to yourself, "that was my idea a few years ago"? If you have, that means you did not have a process for taking that idea from concept to creation.

Startup Weekend is your chance to learn how to take any idea from concept to creation within a matter of days! Whether you are looking to...

get introduced to the world of startups and entrepreneurship
learn the process for going from concept to creation
meet experienced, talented, and passionate entrepreneurs

join or build an all-star team
learn and practice new skills to take back to your job or
take your own idea from concept to creation
Who is Startup Weekend For?

It doesn't matter what you do or where you come from, Startup Weekend is designed as an inclusive event and program that brings all sorts of people together including...

aspiring & experienced entrepreneurs
developers and other tech-related professionals
designers of all types
non-technical talent (i.e. business, sales, finance, legal, etc.)
students from colleges, universities, and even high schools
professionals looking to switch careers or build new skills
passionate visionaries
and many more!

Your ticket includes:

Access to the full weekend-long event
Opportunity to pitch your idea on Friday night @ Pitch Fire
Mentoring by all-stars from the tech startup community
Tasty meals all weekend
Collaboration with awesome technical professionals
All-star judges panel lead by startup leaders
Membership in the Startup Weekend Community (>200K alumni)
A process for taking any idea from concept to creation in a matter of days, and
Over 50 awesome new friends!
Scholarships Available! Can't afford a ticket?


Do I need to come with an idea?

If you have an idea for a startup, then great! We hope you pitch for the weekend. If you don't have an idea, that's quite all right! Come and spend the weekend, listen to the ideas being pitched, and see if something strikes your interest! The weekend is all about learning about the startup ideation process and from your peers. If you have more questions, check out the Startup Weekend First Timers FAQ!

Come join us for a very special weekend!
For all event details, please visit http://communities.techstars.com/events/11886.
Any questions, please email the team at mackay@startupweekend.org
Refund Policy: No refunds will be granted within 7 days of the event if food and drink have already been ordered. Apologies for any inconvenience this may cause.