Location
Hopewell - Louisville
731 Brent Street
Suite 201
Louisville, KY 40204
Refund policy
Contact the organizer to request a refund.
Eventbrite's fee is nonrefundable.
Bring your ideas, skillset, and curiosity to this action packed weekend where you'll turn an idea to a business in 54 hours!
About this event
Techstars Startup Weekend Louisville is a 54-hour event that transforms individuals to founders. Over the course of the 3 days, attendees will experience the startup life while learning the process of validating ideas to form viable businesses. The weekend finale is a pitch competition where attendees have the opportunity to win prize packages to help their business continue after the event.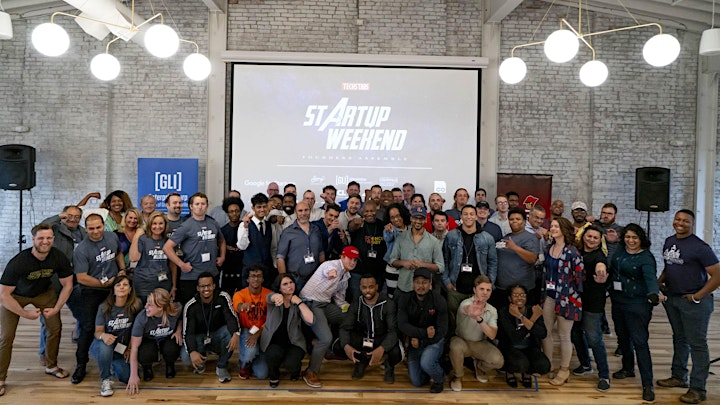 Who Should Attend
The weekend event is great for aspiring entrepreneurs that have been kicking around a business idea, technical folks looking to bring their skill set to a new project, or those looking to be a part of something fresh and exciting.
Startup Weekend is a unique event that brings together people from all backgrounds, professions, regions, and experiences. We've had designers, inventors, developers, bankers, entrepreneurs, car enthusiasts, scientists, botanists, chefs, and just about anyone else you can think of. There's no one too young or old, amateur or expert.
No matter who you are, this is a great event for you to learn how to bring an idea to life whether you have one today or ten years from now. It's also an opportunity for you to try out a different role from your day-to-day, learn a new skill, or test out a new tool. We recommend this event to anyone who wants to learn and get to know others in the community.
How Does it Work?
This "MBA in a Weekend" event takes hands-on learning to the next level with the help of mentors, entrepreneurs, subject matter experts in the Louisville community.
Friday
People of all walks of life gather Friday night to learn about the weekend and give one minute pitches to the crowd of attendees which are then voted on to determine the ideas that will be worked on over the weekend (typically 8-10 ideas). Then after a round of speed-interviews, teams are formed and it's off to work!
Saturday
Saturday kicks off with breakfast and a seminar on how to validate an idea through customer discovery. Then it's time to get out of the building and talk to people. After lunch, teams connect with mentors from the local community on their idea to refine and identify next steps - and sometimes even pivot their idea when needed. As ideas are validated, teams move into our afternoon seminar on how to build a minimum viable product.
Sunday
Sunday is all about putting the finishing touches on the business model with a seminar on how to formulate the business plan and build a pitch. Mentors return to help teams with their pitches and final details. All of the hard work culminates into a pitch competition in front of a panel of judges where teams present their businesses to see who built the most viable startup over the course of the weekend. Winners receive prize packages from local businesses to support them in their entrepreneurial journey.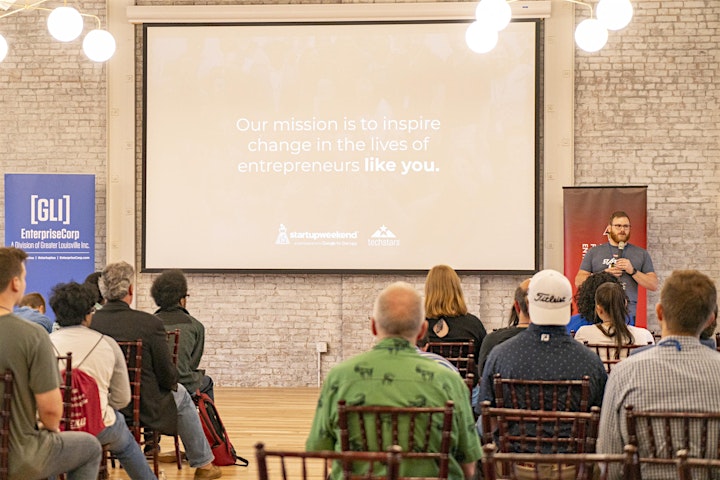 What Are the Outcomes?
While some teams will receive some awesome prizes, everyone will get the exhilarating experience of building a startup, a new circle of like-minded people in their networks, a new outlook on what their career trajectory holds, the chance to get out of their comfort zones to embrace personal and professional growth, and a chance to move quick and break stuff.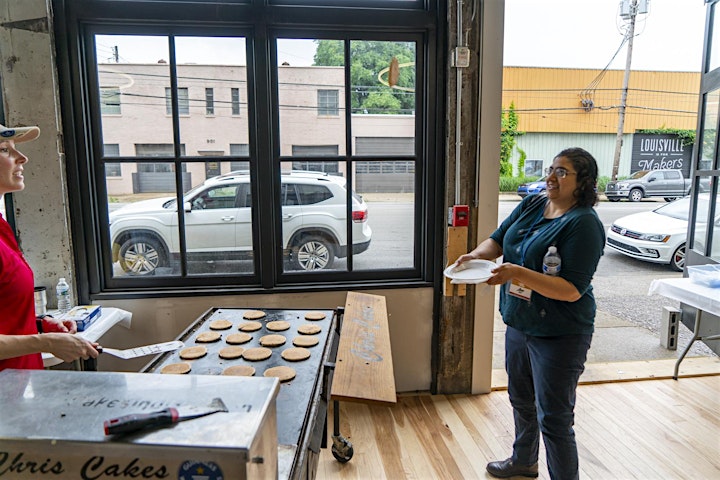 What's Included
Weekend-long hands-on learning experience
Access to local mentors, entrepreneurs, and subject matter experts
Awesome co-working space access
7 delicious meals from local restaurants
Startup Weekend T-Shirt
Startup Weekend Swag
Free and discounted tools for founders from sponsors like Google, GoDaddy, Amazon, and 50+ others
Snacks and drinks all weekend long
FAQ
Can I pitch an idea I've already started working on?
No, but you should still attend and pitch a new idea or join a team to work on someone else's idea. Why you ask? By attending and working on a different idea, you'll learn things that you can apply to your current idea or startup.
We ask that only back-of-the-napkin ideas are pitched for the weekend so that everyone has the same fair starting point for the weekend with equal ownership as you work to build something together!
Can I pitch two ideas and let the audience decide which one is better?
No, pick your favorite!
How do I prevent someone from stealing my idea?
You can't - ever, anywhere. But know this - you are the most uniquely qualified person to work on your idea. Your experiences, talents, and expertise make your idea yours. Only you can execute in the way you want.
Also, our community is awesome! We're here to support you in the best way possible and we want to see you succeed. Vulnerability is the first step to growth and that includes putting your idea out there. It's amazing how quickly you can grow your idea and business once you share it with others.
Are there any considerations for COVID?
Our team is monitoring this closely and have been working on Plans B, C, D and beyond. Your safety and the safety of those you interact with outside of our event is very important to us. We are taking extra pre-cautions for an in-person event to keep everyone as safe as possible to the best of our ability.
Should you become ill or uncomfortable with attending, our team will be happy to process a refund and support you in any way we can. We are also prepared to move the event to a virtual experience if needed.
What's with the Back to the Future?
Our team loves to have fun with these events so we always pick a theme to add an extra flair to the event. The past year has been a doozy and aren't we all ready to get back to the future!