Description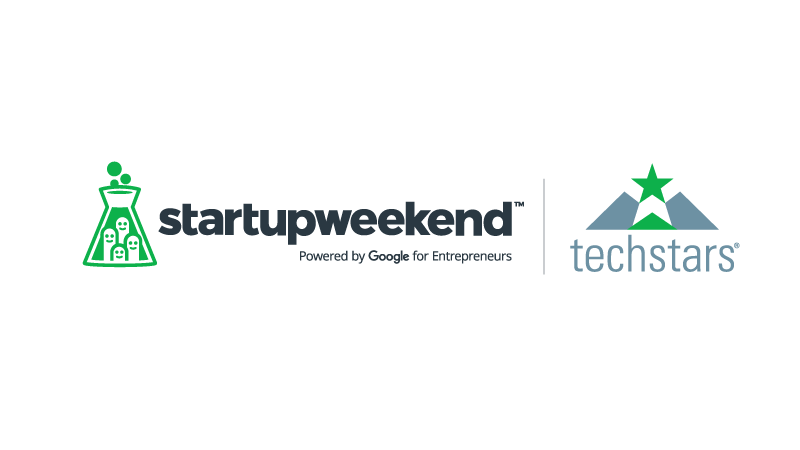 Startup Weekend is your chance to learn how to take any idea from concept to creation within a matter of days! Whether you are looking to...

get introduced to the world of startups and entrepreneurship,

learn the process of going from concept to creation,

meet experienced, talented, and passionate entrepreneurs in Kuching,

join or build an all-star team,

or take your own idea from concept to creation
Startup Weekend Kuching is your destination for the weekend of November 17-19th!

Who is Startup Weekend For?
It doesn't matter what you do or where you come from, Startup Weekend is designed as an event that brings all sorts of people together, including:
aspiring & experienced entrepreneurs,

developers and other tech-related professionals,

designers of all types,

anyone with talents/skills in business, sales, finance, legal, health, wellness, mindfulness

students from universities and even high schools,

professionals looking to switch careers,

passionate visionaries,

all time learners.
Do I need to come with an idea?
If you have an idea for a startup, then great! We hope you pitch for the weekend. If you don't have an idea, that's alright! Come and spend the weekend, listen to the ideas being pitched, and see if something piques your interest! The weekend is all about learning about the startup ideation process and learning from each other. If you have more questions, check out the Startup Weekend First Timers FAQ!
Join us for a very special weekend!
Questions? Partnership inquiries? Please email us at kuching@startupweekend.org.
【创业周末】,一个將近54個小时,為技术和非技术创业者提供全方位体验而设计的学习平台。这活动將从周五晚上開始,每位參與者都可集思廣益分享自己的创业点子、业务发展計畫及原型設計模式,而星期天晚上則是現場的簡報分享。
就像活动宗旨一樣:讓每个团队有機會和当地企业家,甚至「导师」們为创业者提供最务实的创业指導及實際幫助。參與者也可趁此機會和志同道合的伙伴們交流和激盪彼此的創意、意見和想法,藉此也打開更大的人脈關係。不管你是想成立自己的公司,尋找合作夥伴,抑或學習日常朝九晚五工作以外的新技能,我們都歡迎您來報名參加!
【创业周末】,一個全新的學習和展現自我的平台,讓您的创意点子得到更多的認同,也為您的创业道路邁開最紮實的第一步!
For all event details, please visit http://communities.techstars.com/events/11672.
Refund Policy: No refunds will be granted within 7 days of the event if food and drink have already been ordered. Apologies for any inconvenience this may cause.
About Techstars Startup Weekend: Techstars Startup Weekends are 54-hour events designed to provide superior experiential education for technical and non-technical entrepreneurs. Beginning with Friday night pitches and continuing through brainstorming, business plan development, and basic prototype creation, Techstars Startup Weekends culminate in Sunday night demos and presentations. Participants create working startups during the event and are able to collaborate with like-minded individuals outside of their daily networks. All teams hear talks by industry leaders and receive valuable feedback from local entrepreneurials. The weekend is centered around action, innovation, and education. Whether you are looking for feedback on a idea, a co-founder, specific skill sets, or a team to help you execute, Techstars Startup Weekends are the perfect environment in which to test your idea and take the first steps towards launching your own startup.
Terms of Participation Agreement: It is our job to provide you with an incredible networking and learning opportunity. Our intention is that you meet some amazing people that you might actually start a company with, build relationships with coaches, and learn from your peers. The event is intended to be a collaborative forum for sharing, learning, building, and having fun. As such, by registering as a participant, you acknowledge that any ideas shared by you or anyone else over the course of the event are contributions to the overall experience and community. If you as a participant are worried about someone stealing your ideas, please reconsider your participation in the event itself or simply refrain from sharing specifics about your idea.
As a member of your startup community, you agree to to be inclusive of any and all people and their ideas. You agree to act professionally, treat everyone with respect, and treat the event facilities with proper care. You agree that you are responsible for any accidents or damages that you cause. You also agree to not hold Techstars Startup Weekend, your local volunteer team, or any of the event supporters liable for any loss, damage, injury, or any other unforeseeable incident.
By Participating at the event, you grant Techstars Startup Weekend permission to capture photo/video of the event. You can find the exact legal terms on our FAQ Page but to summarize, we want to share your success with the world.