Startup Weekend HK Bootcamp 1: Betterment of Society through Entrepreneurship

Monday, September 23, 2019 from 5:00 PM to 7:00 PM (HKT)
Event Details
How Entrepreneurs design businesses for the betterment of society? 
Join us for this exciting FREE panel discussion on Monday 23st October from 5:00 pm to 6:30 pm with Visiting Tutor of LEI Marek Koys, Jessica Wong and two inspiring panelists, who are using social business to convey and demonstrate their personal commitment to a betterment of society through Entrepreneurship.
Are you interested to learn how they turned their idea into reality? What is the new paradigm of opportunities for young entrepreneurs in Hong Kong? How to wrap a business model around your life purpose, and attract investors? 
You will discover all above and more, including the chance to join our upcoming  Startup Weekend Competition on 11-13 October 2019. 
----
In fact, one of the hottest trends in Innovation sector is themes around social change. Despite casualties caused by the recent situation in Hong Kong, there is decent support from the local Institutions, foundations and family offices, for those with an entrepreneurial spirit. 
In order to help bridge the gap between now and a better future, we keep on building the ecosystem of resources for entrepreneurs. Dozens of startups have developed their business ideas and business models through our ecosystem already, and there is literally nothing that can stop you, from being the next success story. 
The moderator will challenge our panelists to share more about how they identified a business opportunity, built their first MVP (Minimal Viable Product) and access early capital! You'll also hear about the personal obstacles that come with entrepreneurship and their startups. 

----
Meet our panelists: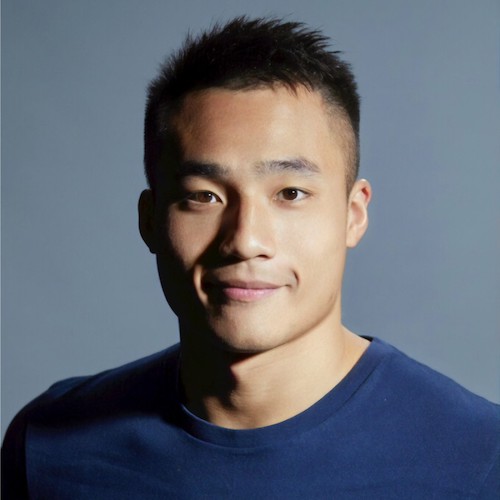 Gary Fung, Co-Founder & CDO of OnBoard

A professional athlete by training, a social innovator by heart,  and business developer by trade. Gary is a young professional who combines His passion for community engagement with a sharp business sense to generate career paths for athletes in Hong Kong. His company OnBoard is helping to invest and incubate athletic professionals with the potential to generate business with shared social values. Gary is also a senior officer for strategic planning and community engagement at the New World Development, and he holds a Sociology degree from both CUHK and the National University of Singapore.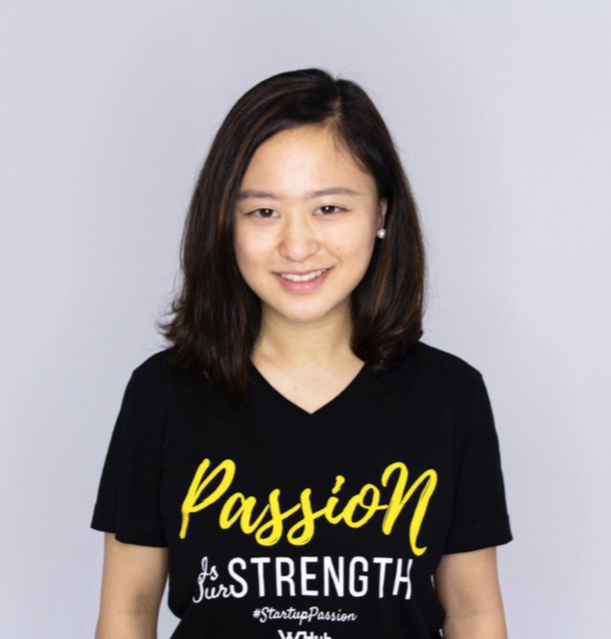 Jessie Huang, Founder & CEO of Necessiti 
Utterly passionate and active community builder with a focus on assisting startup founders and social entrepreneurs in Hong Kong to connect, share resources and bring their ideas into reality. Jessie kicked off her Social Entrepreneurship journey rather early in her professional career. Her first project "Necessiti.org" is all about tackling poverty alleviation by matching the people in need with available solutions through one simple platform. She was able to start it while yet working as a Community Lead of APAC in Agorize, one of the leading international innovation platforms in Asia. Today, Jessie works as a Community Developer in WHub, Leading Hong Kong-based powerhouse for startup ecosystem resources. She additionally Initiates and hosts the Social Entrepreneurs Monthly Meetups
----
We are looking forward to diving into thought-provoking conversation with two young HK entrepreneurs, who are not asking for permission while navigating their own life towards success. They are taking massive action to create a better future for themselves and society. The last thing you might still like to know is the agenda of our event:
Agenda:
5:00-5:20 pm - Registration & Networking
5:20-5:30 pm - Opening remarks by LEI & Techstars Startup Weekend
5:30-6:15 pm - Panel with awesome entrepreneurs!
6:15-6:30 pm - Q&R (Question & Response)
6:30-7:00 pm - Networking
7:00 pm - Time to go home and dream big!
Any questions, please email the team at lingnan@startupweekend.org
----
About LEI:

Lingnan Entrepreneurship Initiative (LEI) is a collaborative platform established to turn Students into Entrepreneurs, Innovators, and Makes and help them to transform their ideas into reality.
LEI is the first and only entrepreneurship platform in Hong Kong under the liberal arts context designed to harness the transformative power of humanities combined with technology. It gathers and provides resources and knowledge exchange between the University and society to foster an entrepreneurial and innovative mindset among partners and participants of LEI Network. 

More information about LEI and its activities can be found at https://www.ln.edu.hk/lei 
----
About Techstars Startup Weekend:
Refund Policy:  No refunds will be granted within 7 days of the event if food and drink have already been ordered. Apologies for any inconvenience this may cause.
Terms of Participation Agreement: It is our job to provide you with an incredible networking and learning opportunity. Our intention is that you meet some amazing people that you might actually start a company with, build relationships with coaches, and learn from your peers. The event is intended to be a collaborative forum for sharing, learning, building, and having fun. As such, by registering as a participant, you acknowledge that any ideas shared by you or anyone else over the course of the event are contributions to the overall experience and community. If you as a participant are worried about someone stealing your ideas, please reconsider your participation in the event itself or simply refrain from sharing specifics about your idea. 
As a member of your startup community, you agree to to be inclusive of any and all people and their ideas. You agree to act professionally, treat everyone with respect, and treat the event facilities with proper care. You agree that you are responsible for any accidents or damages that you cause. You also agree to not hold Techstars Startup Weekend, your local volunteer team, or any of the event supporters liable for any loss, damage, injury, or any other unforeseeable incident. 
By Participating at the event, you grant Techstars Startup Weekend permission to capture photo/video of the event. You can find the exact legal terms on our FAQ Page but to summarize, we want to share your success with the world.
When & Where

Black Box Theatre
B.Y. Lam Building (LBY203)
Lingnan University
Hong Kong
Hong Kong SAR China

Monday, September 23, 2019 from 5:00 PM to 7:00 PM (HKT)
Add to my calendar
Organizer
In just 54 hours, you will experience the highs, lows, fun, and pressure that make up life at a startup. As you learn how to create a real company, you'll meet the very best mentors, investors, cofounders, and sponsors who are ready to help you get started. Your community is here to help you — find an event today!