Description
54 HORAS PARA CONVERTIR IDEAS EN NEGOCIO DISFRUTANDO DE UNA EXPERIENCIA ÚNICA
Durante todo el fin de semana del 2, 3 y 4 de febrero, para disfrutar de una experiencia única y demostrar la viabilidad de tu idea para convertirla en un negocio, o conocer el mundo del emprendimiento en muchas facetas . Tendrás la posibilidad de que te muevan por expertos en varios perfiles, como el marketing o el desarrollo de software, que te ayude a ti a tu equipo para desarrollar el plan de negocio de una start-up.

El precio de la entrada del VII Startup Weekend Burgos incluye cena del viernes; desayuno, comida y cena del sábado; y desayuno y comida del domingo.
Te recomendamos que vengas con tu computadora portátil o tableta, para poder trabajar. Nosotros prestamos materiales como folios, bolis y postes para poder trabajar en equipo.
Startup Weekend Burgos se desarrolla durante un intenso fin de semana y es una experiencia útil para que los emprendedores evalúen si sus ideas son negocios viables y llevarán a cabo hasta su potencial máximo. Un evento de 54 horas en el que tienes la oportunidad de trabajar con perfiles de usuarios, diseñadores gráficos y personas con interés en los negocios, que se puede instalar en equipos alrededor de una idea para convertirla en realidad y crear una empresa con presencia en internet mientras viven una experiencia vital inolvidable.

Sea cual sea tu edad, profesión o perfil tienes cabida en Startup Weekend Burgos. ¡Contamos contigo!
Más detalles del evento en: http://communities.techstars.com/events/12121

Para cualquier cosa, puedes escribirnos a burgos@startupweekend.org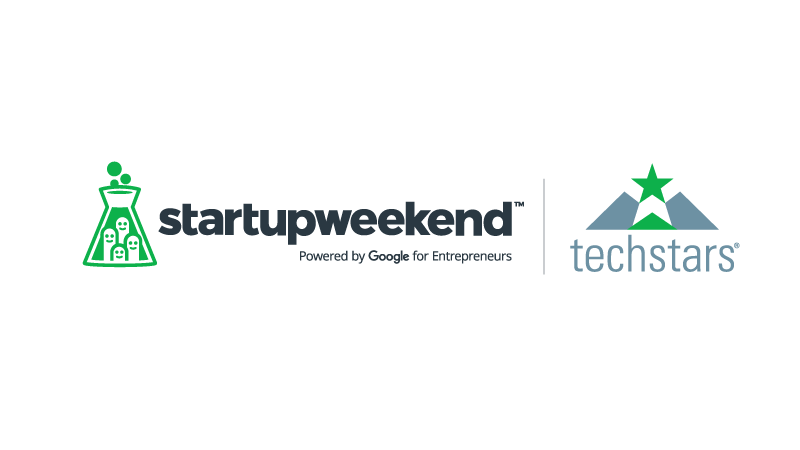 Techstars Startup Weekend
Política de reembolso: No se otorgarán reembolsos dentro de los 7 días posteriores al evento si ya se han pedido alimentos y bebidas. Disculpas por cualquier inconveniente que esto pueda causar.
Fin de semana de inicio de Acerca de Techstars: Techstars Startup Weekends are 54-hour events designed to provide superior experiential education for technical and non-technical entrepreneurs. Beginning with Friday night pitches and continuing through brainstorming, business plan development, and basic prototype creation, Techstars Startup Weekends culminate in Sunday night demos and presentations. Participants create working startups during the event and are able to collaborate with like-minded individuals outside of their daily networks. All teams hear talks by industry leaders and receive valuable feedback from local entrepreneurials. The weekend is centered around action, innovation, and education. Whether you are looking for feedback on a idea, a co-founder, specific skill sets, or a team to help you execute, Techstars Startup Weekends are the perfect environment in which to test your idea and take the first steps towards launching your own startup.
Terms of Participation Agreement: It is our job to provide you with an incredible networking and learning opportunity. Our intention is that you meet some amazing people that you might actually start a company with, build relationships with coaches, and learn from your peers. The event is intended to be a collaborative forum for sharing, learning, building, and having fun. As such, by registering as a participant, you acknowledge that any ideas shared by you or anyone else over the course of the event are contributions to the overall experience and community. If you as a participant are worried about someone stealing your ideas, please reconsider your participation in the event itself or simply refrain from sharing specifics about your idea.
Como miembro de su comunidad de inicio, usted acepta incluir a todas las personas y sus ideas. Usted acepta actuar profesionalmente, tratar a todos con respeto y tratar las instalaciones del evento con la atención adecuada. Usted acepta que es responsable de cualquier accidente o daño que ocasione. También acepta no responsabilizar a Techstars Startup Weekend, a su equipo local de voluntarios ni a ninguno de los patrocinadores del evento por cualquier pérdida, daño, lesión o cualquier otro incidente imprevisible.
Al participar en el evento, otorgas permiso a Techstars Startup Weekend para capturar fotos / videos del evento. Puede del ENCONTRAR los Términos Legales exactos en Nuestra Página de Preguntas Frecuentes, Pero para resumir , Queremos compartir su Éxito con El Mundo.