Description
Your creative startup in 54 hours
Startup Weekend Creative Tech 2018 is a wrap!
Read about the experience and our 2018 winner here: http://qutcea.com/2018/03/05/startup-weekend-creative-tech-winner-announced/
Want more creative tech? Connect with us at qutcea.com
---
Do you have a bright creative idea that could disrupt an industry? Know how to turn problems into solutions? Think you have what it takes to launch a business idea in a weekend? Then, listen up. QUT Creative Enterprise Australia (CEA) will host Australia's only Startup Weekend (SW) for creative tech!
Startup Weekend is a 54 hour event where hackers, hustlers and hipsters from creative and tech come together to make their business idea a reality. It's a high energy weekend, where you'll be able to meet new people, pitch an idea or join a team, and launch a business, all in one weekend.
Join forces with other developers, designers, entrepreneurs and technologists to build real solutions to the world's most pressing problems in one crazy weekend and get a taste of what it's like to be an entrepreneur. Fuelled by knowledge, passion, enthusiasm (and some great food and drink!), it's a fantastic way to make great ideas happen.
What's included in your ticket
7 delicious meals over the course of the weekend

Snacks and refreshments

Startup Weekend t-shirt

Opportunity to pitch in front of top founders

Access to some of the Australia's best startup mentors

A network of new local developer, designer, educator, student & entrepreneurial friends

Creative coworking space in the heart of QUT's Creative Industries Precinct

Opportunity to win some cool prizes

An awesome portfolio mention
In addition, our supporters at Arc Hardware Incubator will be available for mentorship and provide access to their facilities - great for anyone looking to build a physical prototype for their creative tech idea. 3D printing anyone? Arc is a new kind of innovation space designed to help startups streamline the development and commercialisation of their innovative hardware products.
We are also proud to announce that we will have VIVE and Oculus VR sets available during the weekend to develop the next cool application in virtual reality! Equipment and mentorship is provided my members of the Brisbane XR team; a group of local Virtual Reality and Mixed Reality companies that have come together to support and unite innovation and creativity in all of us.
What is creative tech?
In its simplest form, creative tech is the intersection of creativity and technology. Through the interplay of cross-cutting ideas in art, fashion, screen, advertising, product design, digital media, multimedia, games, computing, robotics, engineering and electronics, creative tech is connecting the physical and digital worlds in completely new ways.
Areas where creative entrepreneurs are at the forefront of tech adoption include:
Wearable technology

Digital media

Music tech

Film tech

Virtual and augmented reality

Internet of things

Fashion tech

Virtual marketplaces

3D printing

Robotics

Multi-sensory experiences
Right across the sector, creative tech startups are continually one step ahead as new technology is developed with a creative mindset. While the potential of this new arena is still being fully realised, already companies including Canva, Cardly, Oculus Rift, Shoes of Prey, Unity Technologies and Holition are leading the way.
These organisations operate on scalable models that not only improve accessibility to their products and services, but also deliver integrated user experiences...And this is just the beginning.
Students: use code "STUDENT" and pay just $49. You WILL be required to show Student ID at the door.
For all event details, please visit the Startup Weekend - Creative Tech website
---
Unsure if Startup Weekend is right for you? Join us for an information session and workshop to find out more about the event and explore ideas you may want to bring to the weekend!
Thursday 15 February, 3.30pm-5pm at QUT Foundry, register for free here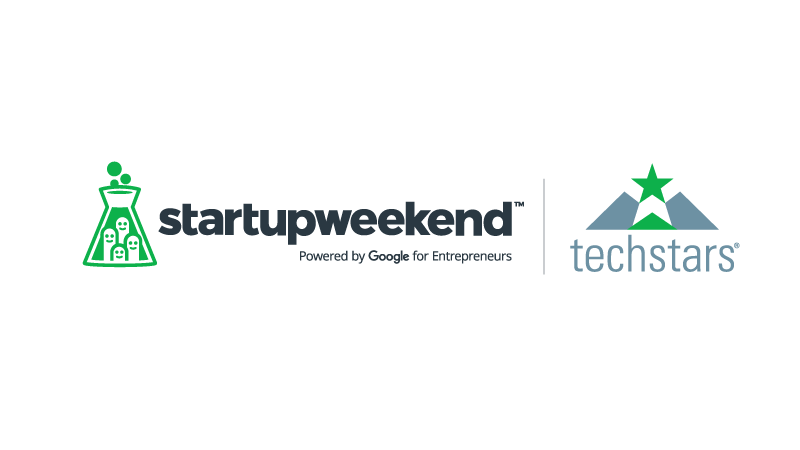 For all event details, please visit http://go.startupweekend.org/creativetech
Any questions, please email the team at brisbanecreative@startupweekend.org
Refund Policy: No refunds will be granted within 7 days of the event if food and drink have already been ordered. Apologies for any inconvenience this may cause.
About Techstars Startup Weekend: Techstars Startup Weekends are 54-hour events designed to provide superior experiential education for technical and non-technical entrepreneurs. Beginning with Friday night pitches and continuing through brainstorming, business plan development, and basic prototype creation, Techstars Startup Weekends culminate in Sunday night demos and presentations. Participants create working startups during the event and are able to collaborate with like-minded individuals outside of their daily networks. All teams hear talks by industry leaders and receive valuable feedback from local entrepreneurials. The weekend is centered around action, innovation, and education. Whether you are looking for feedback on a idea, a co-founder, specific skill sets, or a team to help you execute, Techstars Startup Weekends are the perfect environment in which to test your idea and take the first steps towards launching your own startup.
Terms of Participation Agreement: It is our job to provide you with an incredible networking and learning opportunity. Our intention is that you meet some amazing people that you might actually start a company with, build relationships with coaches, and learn from your peers. The event is intended to be a collaborative forum for sharing, learning, building, and having fun. As such, by registering as a participant, you acknowledge that any ideas shared by you or anyone else over the course of the event are contributions to the overall experience and community. If you as a participant are worried about someone stealing your ideas, please reconsider your participation in the event itself or simply refrain from sharing specifics about your idea.
As a member of your startup community, you agree to to be inclusive of any and all people and their ideas. You agree to act professionally, treat everyone with respect, and treat the event facilities with proper care. You agree that you are responsible for any accidents or damages that you cause. You also agree to not hold Techstars Startup Weekend, your local volunteer team, or any of the event supporters liable for any loss, damage, injury, or any other unforeseeable incident.
By Participating at the event, you grant Techstars Startup Weekend permission to capture photo/video of the event. You can find the exact legal terms on our FAQ Page but to summarize, we want to share your success with the world.