Description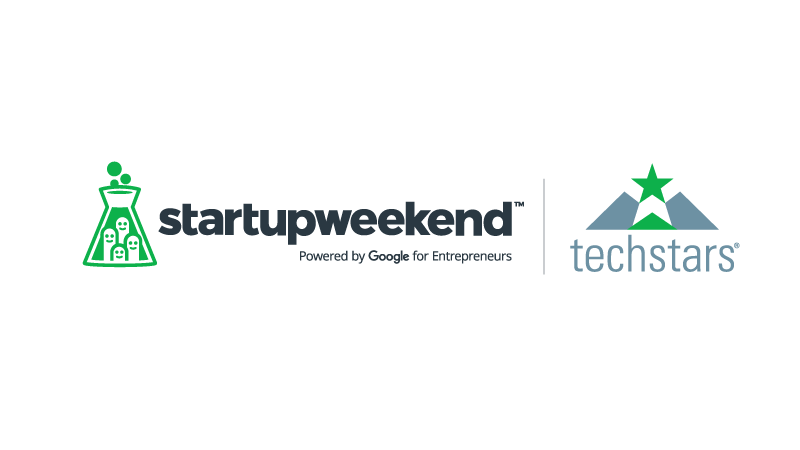 54 h qui vont changer votre vision de l'entrepreneuriat !

Vous voulez créer votre entreprise ? Ou participer à sa création ? Vous voulez tester une idée ? Trouver une équipe pour la mettre en œuvre ? La faire connaître auprès des investisseurs ?
Vous voulez expérimenter, par la pratique et dans une ambiance sympa, les recettes qui ont fait le succès de centaines de startups dans le monde ?
Vous voulez simplement ouvrir votre horizon ou "penser autrement" ?
Ne travaillez plus seul sur votre projet.
Venez le partager et accélérer son développement le temps d'un weekend lors du 2ième startup Weekend de Blois, les 16, 17 et 18 mars 2018, avec 60 à 80 participants, à l'INSA Centre Val de Loire !

Le weekend commence dès vendredi soir !

Un startup weekend, ça commence par l'accueil aux petits oignons concocté par les organisateurs.
Puis, tout de suite après, vient le glorieux exercice des "pitches". En 1 minute, vous devrez convaincre que votre idée de business, de la plus sérieuse à la plus loufoque, mérite d'être creusée, peaufinée, confrontée à la réalité des clients et des chiffres pendant les 54 h qui s'annoncent.
Si vous n'avez jamais pratiqué l'art du pitch, ce seul moment justifie votre venue ! Si vous connaissez déjà, vous êtes certainement devenu accro à l'exercice et vous reviendrez pour être encore meilleur(e) que la dernière fois.
Vous pouvez bien entendu choisir d'écouter le vendredi soir, et de mettre votre énergie au service des idées des autres.

Ce SW est "généraliste", c'est à dire que toutes les idées peuvent être proposées, sans thématique prédéfinie.
Après cette épreuve, c'est le début du "No talk, all action !"

2 nuits et 2 jours pour transformer une idée en entreprise

Si vous avez convaincu assez de participants de voter pour votre idée et constituer une équipe autour de vous, la course contre la montre commence alors.

Jusqu'au dimanche, 19h, vous n'aurez pas trop de temps pour explorer tous les aspects techniques et économiques du projet, confronter votre business plan à l'opinion des mentors, sonder vos premiers clients, et bien sûr développer votre site ou votre app grâce aux ressources de votre équipe transcendée par l'enjeu !

Le suspens prend fin dimanche soir, avec la désignation des vainqueurs et le cocktail de clôture. Quelque soient les résultats, vous n'êtes pas prêt d'oublier l'expérience.

Vous souhaitez participer ?

Convaincu(e) ? Vous pouvez vous inscrire dans l'une des 3 catégories suivantes :

- business / marketing / commercial / comptable / juriste
- développeur(se)
- designeur(se) / graphiste

Deux ateliers de préparation au SWE seront organisés dans les semaines précédant l'événement pour répondre aux questions des participants, se préparer à l'art du pitch, partager nos astuces et se familiariser avec la notion de "business model".
L'inscription comprend :
la participation à l'événement et aux ateliers de préparation
la prise en charge des 7 repas
un accès illimité au café
les railleries du jury / le réconfort des mentors
les blagues douteuses des autres participants que l'angoisse étreint
les goodies aux couleurs du 1er Startup Weekend de Blois
la participation à la Startup Weekend Community

Mais c'est à chacun d'amener son ordi portable...

Pour plus d'information, faites un tour sur : http://communities.techstars.com/france/blois/startup-weekend/12044
Pour toute question, vous pouvez contacter l'équipe d'organisation : blois@startupweekend.org
Refund Policy: No refunds will be granted within 7 days of the event if food and drink have already been ordered. Apologies for any inconvenience this may cause.
About Techstars Startup Weekend: Techstars Startup Weekends are 54-hour events designed to provide superior experiential education for technical and non-technical entrepreneurs. Beginning with Friday night pitches and continuing through brainstorming, business plan development, and basic prototype creation, Techstars Startup Weekends culminate in Sunday night demos and presentations. Participants create working startups during the event and are able to collaborate with like-minded individuals outside of their daily networks. All teams hear talks by industry leaders and receive valuable feedback from local entrepreneurials. The weekend is centered around action, innovation, and education. Whether you are looking for feedback on a idea, a co-founder, specific skill sets, or a team to help you execute, Techstars Startup Weekends are the perfect environment in which to test your idea and take the first steps towards launching your own startup.
Terms of Participation Agreement: It is our job to provide you with an incredible networking and learning opportunity. Our intention is that you meet some amazing people that you might actually start a company with, build relationships with coaches, and learn from your peers. The event is intended to be a collaborative forum for sharing, learning, building, and having fun. As such, by registering as a participant, you acknowledge that any ideas shared by you or anyone else over the course of the event are contributions to the overall experience and community. If you as a participant are worried about someone stealing your ideas, please reconsider your participation in the event itself or simply refrain from sharing specifics about your idea.
As a member of your startup community, you agree to to be inclusive of any and all people and their ideas. You agree to act professionally, treat everyone with respect, and treat the event facilities with proper care. You agree that you are responsible for any accidents or damages that you cause. You also agree to not hold Techstars Startup Weekend, your local volunteer team, or any of the event supporters liable for any loss, damage, injury, or any other unforeseeable incident.
By Participating at the event, you grant Techstars Startup Weekend permission to capture photo/video of the event. You can find the exact legal terms on our FAQ Page but to summarize, we want to share your success with the world.