Description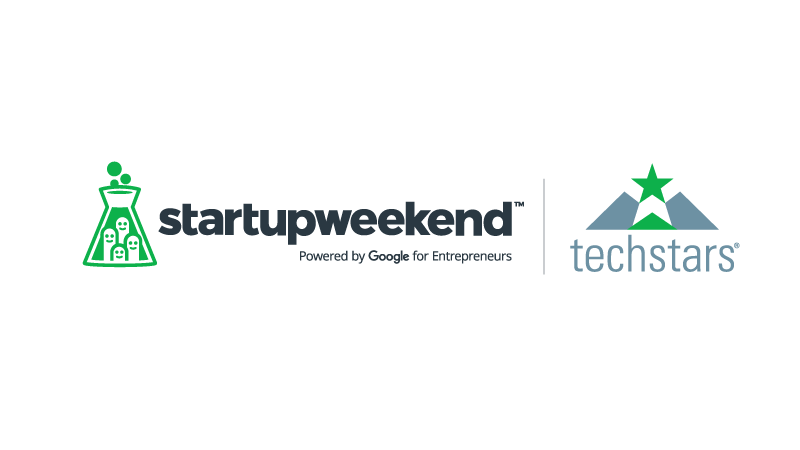 54 HOURS IS ALL WHAT YOU NEED TO HELP THE WORLD OF TOMORROW, TODAY!
What is Startup Weekend?
Startup Weekend, powered by Google for Entrepreneurs, is non-profit entrepreneurship education event that brings together innovators, marketers, developers and designers. In just 54 hours, you will meet a dream startup team, do market research, build product, and demonstrate your business in front of judges and potential investors.
What is the Social Impact Twist?
Startup Weekend Social Impact edition means you will be focusing on solving problems and creating opportunities for civic engagement, equal opportunity, economic development, environmental responsibility, and access to healthcare and education - but you are not limited to these topics. Whether you have an idea to improve your local community or global ones, the ultimate objective of this event is to empower you - to be the change you wish to see in the world!
Startup Weekend is your chance to learn how to put your idea into action within a matter of days!

get introduced to the world of startups and entrepreneurship
learn the process for taking action on your ideas
meet experienced, talented, and passionate entrepreneurs in Barcelona
join or build an all-star team
make meaningful connections and become part of a global community
learn and practice new skills to take back to your job or beef up your resume
Who is Startup Weekend for?
It doesn't matter what you do or where you come from, Startup Weekend is designed as an inclusive event and program that brings all sorts of people together including...

aspiring & experienced entrepreneurs
developers and other tech-related professionals
designers of all types
non-technical talent (i.e. business, sales, finance, legal, etc.)
students from universities and even high schools
professionals looking to switch careers or build new skills
and passionate visionaries
What are included in my ticket?
Access to the full weekend-long event
Mentoring by all-stars from the social impact and startup communities (be sure to check out the full)
Tasty meals all weekend
Awesome Startup Weekend Merchandising
Collaboration with awesome social innovation professionals from throughout Spain
All-star judge's panel lead by startup and social innovation leaders
Membership in the Startup Weekend Community (>200K alumni)
A process for taking any idea from concept to creation in a matter of days
How does 54 hours sound like?
3 hours: Networking, 60 second idea pitching
3 hours: Dream team formation with marketers, designers and developers (or we call them huslters, hispters and hackers)
6 hours: Idea sharing and brainstorm
9 hours: Market research and idea validation
9 hours: Product protyping
9 hours: Business model planning
3 hours: Presentation
12 hours: Team fighting, idea changing, business redirecting... eating, drinking, dancing and having lots of fun!
Oh, ya. You can take a nap at home :)
Or to be realistic, here's a suggested working schedule.
FRI 19:00 Door opens + Dinner | 20:00 Pitch time! | 21:00 Team formation | 22:00 Wrap-up
SAT 09:00 Breakfast | 12:00 User Research | 14:00 Coach Meetings | 15:00 Prototpying | 18:00 Dinner | 22:00 Wrap-up
SUN 09:00 Breakfast | 12:00 Lunch | 15:00 Pitch Practice | 17:00 Final Presentations | 19:00 Dinner | 19:30 Judging & Awards | 20:00 Go Home!
Do I need to come with an idea?

If you have an idea for a startup, then great! We hope you pitch for the weekend. If you don't have an idea, that's quite alright! Come and spend the weekend, listen to the ideas being pitched, and see if something piques your interest! The weekend is all about learning about the startup ideation process and learning from each other. If you have more questions, check out the end of this page or the Startup Weekend First Timers FAQ!
Who are supporting us?
Startup Weekend Barcelona Social Innovation is one of the 1,000 global events being featured in 2018. Coaches are coming on Saturday to solve your problems and accelerate your progress; awesome judges are coming on Sunday to give you some valudable comments in presentation.
For all event details, please visit http://communities.techstars.com
For more information, please contact: barcelonasocialimpact@startupweekend.org

Refund Policy: No refunds will be granted within 7 days of the event if food and drink have already been ordered. Apologies for any inconvenience this may cause.
Terms of Participation Agreement: It is our job to provide you with an incredible networking and learning opportunity. Our intention is that you meet some amazing people that you might actually start a company with, build relationships with coaches, and learn from your peers. The event is intended to be a collaborative forum for sharing, learning, building, and having fun. As such, by registering as a participant, you acknowledge that any ideas shared by you or anyone else over the course of the event are contributions to the overall experience and community. If you as a participant are worried about someone stealing your ideas, please reconsider your participation in the event itself or simply refrain from sharing specifics about your idea.
As a member of your startup community, you agree to be inclusive of any and all people and their ideas. You agree to act professionally, treat everyone with respect, and treat the event facilities with proper care. You agree that you are responsible for any accidents or damages that you cause. You also agree to not hold Techstars Startup Weekend, your local volunteer team, or any of the event supporters liable for any loss, damage, injury, or any other unforeseeable incident.
By Participating at the event, you grant Techstars Startup Weekend permission to capture photo/video of the event. You can find the exact legal terms on our FAQ Page but to summarize, we want to share your success with the world.
By submitting your information above you agree to the Techstars website's Privacy Policy, and you consent to receive email communication from Techstars and its programs about events and updates that may interest you.
Further Barcelona Startup Weekend FAQ


What are my transportation/parking options for getting to and from the event?
Nearest metro station: Barceloneta L4

No free parking


How can I contact the organizer with any questions?


What's the refund policy?
Startup Weekend will honor refunds up to 7 days before the event kickoff. We do not offer refunds the week of the event (due to the need to pre-purchase food/drink and supplies).


Do I have to bring my printed ticket to the event?
Not needed, just show us the email with the confirmation.


Can I update my registration information?
Yes.
Is my registration fee or ticket transferrable? Is it ok if the name on my ticket or registration doesn't match the person who attends?
Yes. In that case, send us an email at (barcelonasocialimpact@startupweekend.org) specifying who will be the person attending the event.


Will there be vegan/vegetarian options?
Yes. In the email we'll send you a few days before the event, we'll ask the attendees weather they want certain food options.