Description
- T H E T R A I N I N G -
Most startups need to launch and grow an idea quickly with a limited budget and resources, or they risk immediate failure. There are many tools and resources available that allow startups to run really lean and execute efficiently for great returns.
However, new tools and products pop up every day, and one can get lost among them. From our experiences in growth consulting, we've narrowed down what we think are the best tools covering everything from product validation to referrals, and we will show you how to use them to effectively manage, track and run your startups for optimised growth in this workshop.
- T H E T R A I N E R -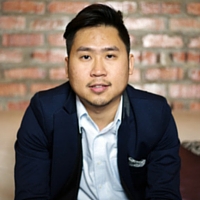 Sky Chew - Tech Lead at Growth Hacking Asia
Sky is the co-founder of Growth Hacking Asia, and is passionate about building startups and web technology. Combining both his past experience as a three-time founder and an interest in analytics, growth hacking was a natural next step in his journey as an entrepreneur. He trains our communities in Bangkok, Malaysia and Singapore on startup growth, activation, web development and UX.
Tickets:
Regular Tickets: $40
(tickets are non-refundable)
Plus, the first 5 people to share about this workshop on Facebook or LinkedIn get 50% off their ticket! Click here to share!