Description
Are you a Philly entrepreneur, student or mentor interested in learning more about the tech & startup scene in NYC?  
Great!  But where do you start?
Join us on our next Startup Tour to NYC on Tuesday, September 27th as we formally introduce you to the NYC tech scene and startup ecosystem.  We will travel together as a group from Philadelphia aboard a charter bus, where you'll be able to connect with your fellow startups & technologists to and from NYC.  On this tour, you'll meet "movers and shakers" and mentors and investors active in the NYC community, explore different resources and networks that can help your business or career and listen to great leaders in the space talk about their experiences building their ventures in New York.  This unique opportunity will allow entrepreneurs and students the ability to share their current work and business needs throughout the day. 
Our goal is to help each attendee learn how to navigate and work with NYC startup & business community now and in the future.
Who is this for?
Founders and startup teams involved with early to growth stage ventures
Local mentors, technologists and press interested in exploring connections to the NYC startup scene
Students interested in starting or working for a startup
What's the agenda?
Morning:  Check in at 8:30am
Departure from Philadelphia at 8:45am
Private fireside chat interview with prominent member of NYC tech community
Opportunity to share your current work & needs with local mentors & investors in NYC
Attendance at a local evening networking event

Approximate departure from NYC at 8:30pm and return to Philadelphia at 10:30pm
PROGRAM & ITINERARY:
Session 1:  Intro to the NYC Tech & Startup Scene (approx 11:00am-11:45am), hosted by RISE New York
Interested in hearing more about where NYC Tech is today and where it's going?  How about a better understand of the opportunities available to you as an entrepreneur in New York?  Join us for a fireside chat and discussion with a Silicon Alley insider who will give us the "scoop" on what's happening and how we can get "in!"
We welcome Julie Samuels, Executive Director of Tech NYC as our featured speaker.
Session 2:  NYC Mentor Exchange & Brainstorm (approx 12:01pm-1:30pm), hosted by RISE New York
Looking for insights into how "insiders" view various startup verticals and define growth?  Do you need advice on how to solve business challenges you may be facing in your own venture?  Mentor Exchange and Brainstorm fuses the best parts of a panel discussion with topic driven breakout sessions.  First, mentors from local incubator, accelerators and consultancies briefly share best practices & advice on how to build successful ventures in New York City.  Then, each panel member will host a breakout session on topics the group wants to discuss based on a vote of attendee suggestions.
Panelists include:
Panelists will be added as they are confirmed.        
Lunch Session:  Mix & mingle with your fellow attendees at Gansevoort Market (14th Street & 9th Avenue) over lunch (approx 2:00pm-2:45pm)---
Session 3:  Peer Startup Pitch Checkup (approx 3:00pm-3:30pm, onboard bus enroute to Session 4)
How clear is your professional pitch to other people (customers, partners, investors)?  Whether it's for your own career or that of your business, your message is central to your success.  As we travel together to our Investor panel and evening networking session, you will work in small groups with your peers aboard the bus to answer the hard questions about you, your venture and your goals.  
Session 4:  Investor Insights Roundtable (approx 4:00pm-6:00pm) hosted by Data Future Labs
Seeking best practices on fundraising for your startup?  Or are you interested on how investors source, filter and approach potential investments?  Let your curiosity run free at our Investor Insights Roundtable, where Venture Capitalists who invest in early stage companies discuss how to best prepare for fundraising and trends in investment.  Following the 45 minute panel, you'll have time to meet with the panelists after the event.
Panelists include:
Session 5:  Founders Freestyle (approx. 6:30pm-8:30pm), hosted by Galvanize NYC
The fireside chat interview reimagined.  At Founders Freestyle, we empower you, the audience, to guide the conversation with our two featured speakers through live, crowdsourced content.  The event features three rounds of storytelling, where each speaker will choose an audience member to share a random idea or thought.  The speaker will then have to share a story from their personal or professional lives that involves that thought before the other speaker responds with their own story.  Their collective experiences, in turn, will give you a unique perspective into how these accomplished founders paved their road to success.
We're proud to host these accomplished founders at our evening event:
                                      Julie Samuels, Executive Director - Tech NYC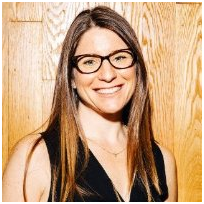 Julie Samuels is Executive Director of Tech:NYC. Before that she was Executive Director at Engine, a nation-wide nonprofit focused on technology entrepreneurship and advocacy, where she remains a member of the Board. She is a frequent commentator on technology and policy issues for national media—particularly in the intellectual property space—and has filed briefs with the Supreme Court and testified before Congressional Committees.  Earlier in her career, Julie worked at the Electronic Frontier Foundation (EFF), where she was a senior staff attorney and the Mark Cuban Chair to Eliminate Stupid Patents. Before joining EFF, Julie litigated IP and entertainment cases. Prior to becoming a lawyer, Julie spent time as a legislative assistant at the Media Coalition in New York, as an assistant editor at the National Journal in D.C., and worked at the National Center for Supercomputing Applications (NCSA) in Champaign, IL.  Julie earned her J.D. from Vanderbilt University and her B.S. in journalism from the University of Illinois at Urbana-Champaign. She serves on the Boards of Engine, and the Internet Education Foundation, TechCongress, and on various Advisory Boards, such as of the Defensive Patent License and the License on Transfer Network, as well as on ABNY's Steering Committee and Comptroller Scott Stringer's Red Tape Commission. She lives in New York City with her family.
                                            Chike Ukaegbu, Lead Executive - Startup52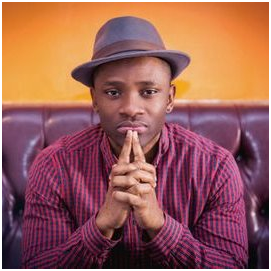 Chike Ukaegbu is an Educator, Entrepreneur, Investor, Humanitarian and Biomedical Engineer who is passionate about curbing disconnection, poverty, educational disadvantage and opportunity divide in underrepresented communities.  Chike is an ardent believer in diversity/inclusion and its benefits and continues to advocate for its support and adoption. He is currently raising a diversity focused Venture Capital fund and was recently invited to The White House to do a briefing on initiatives that support diversity, STEM education and entrepreneurship for youths and underserved communities.  Chike co-founded Re:LIFE Inc, a 501c3 nonprofit with the mission to empower youth through entrepreneurship, tech and education and have served over 400 youths since its inception. He is also the founder of Startup52, NYC's first diversity focused accelerator with a mission to increase the representation of founders from untapped communities in tech and startup entrepreneurship.  He is an ex-fellow of the prestigious Colin Powell Leadership Fellowship on leadership and public policy, was named a 2014 NYC Rising Star by Pave for his contributions to youth development and recently, a 2015 Ashoka Emerging Innovator Finalist. He gave a 2014 TEDx talk on entrepreneurship in Hawaii and continues to advocate for economic empowerment of disenfranchised communities through various outlets, among other achievements. Chike and his endeavors have been featured in Fast Company, Forbes, Ebony, BizJournal, Opportunity Lives, UrbanGeekz, etc and was recently interviewed by Randi Zuckerberg (sister to Mark Zuckerberg, foundr of facebook) on her SiriusXM show, Dot Complicated!  Chike studied Venture Capital & Investments at Stanford, MBA courses at UPenn, Executive Leadership and Management at Cornell, and Biomedical Engineering at The City College of New York, where he taught Math for seven years and served as Entrepreneur-in-Residence for two.
                                              Jared Sorin, Co-Founder - entreprenYours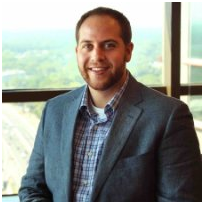 Jared is the founder of entreprenYOURS, a new startup accelerator program for early stage companies, providing a one-stop source for access to information, networking and financial and professional services, including accounting, legal, executive compensation, insurance, etc.   EntreprenYOURS has a unique cross-ownership structure, whereby every company accepted into the entreprenYOURS network receives an equity stake in entreprenYOURS itself, fostering a collaborative and supportive ecosystem.  Jared is also an attorney with McCarter & English. He concentrates his practice on advising entrepreneurial clients from the pre-formation stage through exit (from ideation to IPO) in a broad range of technology-driven industries in the areas of general corporate, transactional and securities law matters.
   Christiana Ting, Business Dev & Strategy Associate - Samsung Global Innovation Center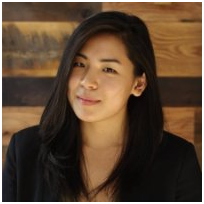 Christiana Ting is a Business Development & Strategy Associate at Samsung's Global Innovation Center. She focuses on acquisitions and investments in early stage software and services companies. Her areas of interest include digital health and wellness, artificial intelligence and biometrics.   She was previously a Private Equity Analyst at Evercore, focused on advising consumer and technology-focused GPs, and an Investment Banking Analyst at Barclays, focused on Industrial M&A. Christiana graduated from Emory University's Goizueta Business School with a BBA in Finance and Accounting. She serves as a volunteer and mentor for Per Scholas in New York.
                                  Lena Kuznetsova, Program Manager – Starta Accelerator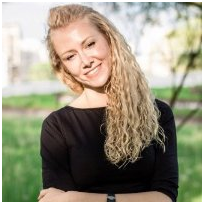 Lena is the Program Managerat Starta Accelerator, playing a significant role in building the acceleration program from the ground up as the program's first hire.  Starta Accelerator is an initiative of Starta Capital VC fund and is designed to bring together, inspire and accelerate the growth of select startups with Eastern European roots and frontier technology, and overcome cultural differences through a customized educational program that help startups to gain traction in U.S. and become part of the local startup and investing ecosystem.
                                          Jason Shuman, Associate – Corigin Ventures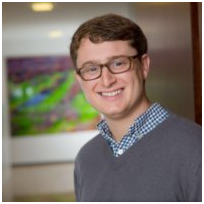 Born and raised in Boston, Jason Shuman comes from a family of entrepreneurs. An associate at Corigin Ventures, he's responsible for sourcing and analyzing deals, along with working with, and supporting portfolio companies. Prior to Corigin, Jason founded Category Five, an eCommerce mens footwear company that specialized in handsewn Boat Shoes (hence the twitter name, BoatShuman) and Driving Moccasins. Jason has worked in the identity theft protection space at Identity Force and the real estate industry at Luxury Residential Group. Passionate about entrepreneurship from a young age, Jason has consulted for numerous eCommerce and marketplace startups. He's also a mentor at MassChallenge, Founder Institute and the Motive Real Estate Tech Accelerator.
                                           Chris Fortunato, Principal – KEC Ventures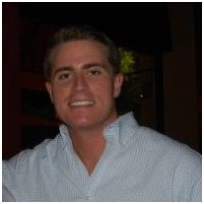 Chris is a Principal at KEC where he focuses on digital media, ecommerce, fintech and vertically-specific enterprise software.  Chris came to KEC with a background in financial research and analysis. Prior to KEC Ventures he worked at Aegis Capital performing research on U.S. equities. Before his time at Aegis, Chris worked in the Capital Markets Division at Janney Montgomery Scott. He was a member of the High Yield Corporate Credit team at Delaware Investments prior to his tenure at JMS. Chris has a passion for education and learning. He authored a self-tutoring mathematics textbook for students preparing for standardized exams. Chris holds a bachelor of science from the Wharton School of the University of Pennsylvania.
                                             Tony Peccatiello, Principal – Social Starts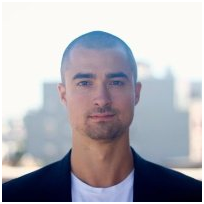 Tony comes from a background both as an entrepreneur and an investor. He attended the University of Virginia where he studied Economics and Mathematics. After graduating, Tony worked as a financial analyst for the University of Virginia Investment Management Company. After leaving UVIMCO, he worked for Wiseman and Associate as the director of portfolio management. Realizing his passion was for startups and technology, Tony left to found Pyne in NYC.  Pyne was a social polling app that enabled people to ask questions of their friends or strangers as well as have conversations based on the results of those questions.  Pyne also expanded into a tool for publishers where media companies could embed polls into their websites in order to drive engagement as well as get feedback.  After Pyne, Tony joined joined Social Starts in October 2015 as a principal in NYC and is focused on both sourcing new deals as well as actively helping existing portfolio companies.  Tony is also passionate about helping to grow the NYC startup ecosystem and participates in a number of mentor programs.
Lindsay Freeman Avagliano, Assistant Director – New York State Innovation Venture Capital Fund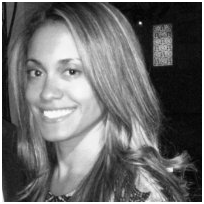 Lindsay is Assistant Director of the New York State Innovation Venture Capital Fund, an economic development-focused venture fund that supports New York's tech ecosystem by providing growth capital to startups in underserved regions and industries. Previously, Lindsay was an associate in the Tech Group at Lowenstein Sandler, where she advised venture investors, entrepreneurs and startups on a variety of legal, financing and business matters. She has also consulted for startups in the edtech and social enterprise spaces. Lindsay serves on the Associate Board of BUILD, a nonprofit that provides entrepreneurship-based learning programs to high school students in under-resourced communities. She holds a B.A. from the University of North Carolina at Chapel Hill and a J.D. from the University of Chicago.
              Christine Souffrant Ntim – Founder, Vendedy & BrandEntrepreneurs.com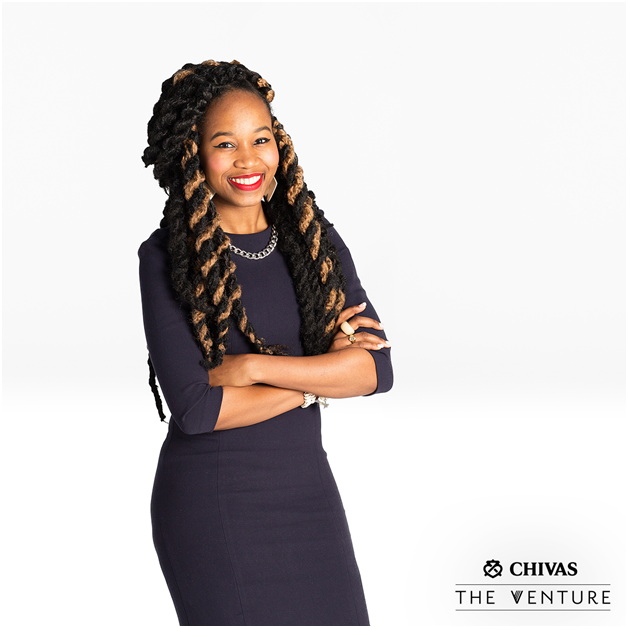 Christine Souffrant Ntim is a Haitian-American entrepreneur with over 7 years business management experience across 30+countries. She was selected for Forbes 30 Under 30, AdAge 40 Under 40, and Caribbean Change Makers 30 Under 30 in 2016. She speaks on leadership, disruptive entrepreneurship, and social impact at the United Nations, TEDx, European Forums and over 20+ global conferences each year. She also interviews top influencers in the Middle East as the Managing Director of Startup Grind Dubai, powered by Google for Entrepreneurs.  Her entrepreneurial journey started with Vendedy a social network connecting global travelers to street markets. The innovative platform was featured in Forbes, Entrepreneur Magazine, Huffington Post, Inc Magazine, IBM Global Entrepreneur, Microsoft, the Clinton Global Initiative, Master Card Priceless Pitch, SheKnowsMedia Pitch, Chivas Venture Million Dollar Prize, Forbes Million Dollar Prize Top 40, SOCAP Gratitude Network, Rent the Runway Project Entrepreneur and Digital Entertainment World. Her efforts to digitize the $10 trillion dollar street market economy have been recognized by top influencers of Singularity@NASA and Draper University.  Today, Christine is well recognized as a speaker, traveler and serial entrepreneur who builds startup ecosystems for entrepreneurs. Her global initiatives include BrandEntrepreneurs.com (the leading platform of free resources for startup founders), CaribbeanStartups.com (accelerates 100 startups to market each year), and WeStartupHaiti (the central hub for Haiti's entrepreneurs).  For fun, she travels and binge watches top business shows with her husband and beautiful baby girl.
                                              Michael Lisovetsky, Co-Founder, Skylight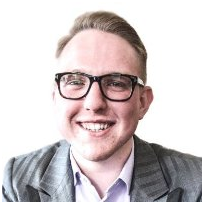 Michael is an accomplished entrepreneur based in New York City.  He started a web hosting company at the early age of 14 and graduated from NYU Stern with a Finance degree.  His recent venture, Skylight, an app that connects users with rooms to rent or sublet, raised $500k from Tim Draper (SpaceX, Tesla, Hotmail), Marc Benioff (Salesforce), and Great Oaks VC. 
OUR SPONSORS:

Benjamin's Desk is Philadelphia's Premier Shared Office and Coworking Space for Professionals. Located in two current locations: Center City in the Allman Building at 1701 Walnut Street and Old City in the Curtis Center at 601 Walnut Street, Benjamin's Desk is the place to work for mobile professionals, entrepreneurs and start-ups. We offer private offices, part and full-time desk memberships, permanent/dedicated desk memberships, virtual offices and a conference room. Join the workplace of the new economy.
For more information click here.
Refund Policy: No refunds or exchanges are allowed. You may transfer your reservation to another person, but the request AND approval of the transfer must be made via email to CoTo Travel at least 3 days prior to the event. No Exceptions.
Registration Questions: Part of the experience is connecting members of our community at our events. In order to provide the best possible matches and pairings that meet your needs and interests, we require you to answer a series of questions when reserving your seat. We ask you to describe the problem you need help with and the people you'd like to meet. Our goal is to provide a safe environment for the exchange of ideas.
Please note that the answers you provide will NOT be used by CoTo Travel or our affiliates beyond the scope of our service and related programs. In line with legal standards, we ask that you only share information that you are legally allowed to disclose to the public. If you encounter any questions that may require you to violate this request, please DO NOT proceed with the registration.
Service Disclaimers: Please note that the itinerary, locations and equipment to service this event is subject to change at any time. Should the event be cancelled for any reason, you will receive an email communication announcing the cancellation and a full refund within 3 business days of the announcement. Cancellation by CoTo Travel is the ONLY grounds for a refund.