STARTUP TALKS: Making Company Culture Your Differentiator

Wednesday, October 9, 2013 from 7:00 PM to 9:00 PM (EDT)
Event Details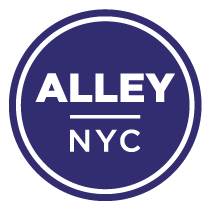 Presents..
STARTUP TALKS: 
Making Company Culture Your Differentiator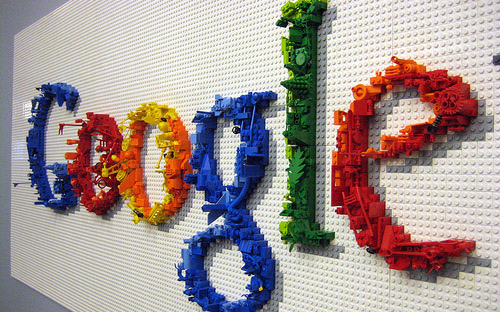 You Ain't Messin' With My Clique. 
Culture, communications and team synergy are crucial to your startups long term success. Dr. Michael Bazigos, Psychology Professor at Columbia University and Global Head of Product Development at McKinsey & Co. will lead a conversation with two startup founders and two organizational leaders on how you can make your company culture your differentiator. 
Some of the topics we'll discuss are:
- What is Company Culture and why does it matter? 
- How are cultures created? What's involved in changing a culture?
- What role does a founder have in shaping the culture? Can the founder's imprint on a culture last forever?
- How do you preserve your culture as you grow?
- Can you use the diverse backgrounds and relationships of your team to create a unique culture that will be a differentiator for you against your competition?
The Moderator & Panelists
Michael Bazigos (Moderator), Ph.D., Columbia University, http://www.bazigos.com/
Dr. Bazigos is global head of product development, data analytics and research for McKinsey&Co.'s Organizational Health Index business, and contributes to market development. He's held prior leadership roles at KPMG, IBM and PwC, and has addressed numerous Global 500 corporations. Dr. Bazigos is on faculty in Columbia University's Department of Organization and Leadership where he earned his Ph.D. and M.Phil Degrees. He also holds an MA in I-O Psychology from NYU. (Please note that views expressed during the presentation are expressly his, and do not necessarily reflect those of his employers.)
Johnathan Ages, CEO, Bloodsweatandcheers.com
 Jonathan Ages is the CEO of Blood, Sweat & Cheers. BSC is the free daily email for active men and women striving to be fit, be adventurous and make everyday life more fun. It's editors recommend the one essential event, activity, workout or product you need to know about today, so you can be healthy, be fun and meet likeminded people. BSC has roughly 100K daily email newsletter subscriptions, has been honored by the 2013 Webby Awards and run ad campaigns for Crunch, Red Bull and Mike's Hard. It has also been featured on CNBC, Fox News, Forbes, Glamour, SELF and Shape. Jonathan lives what he does. So he regularly runs, bikes, plays basketball, skis and (occasionally) loses at bar trivia. BSC is hiring for ad sales and web design, and is looking for partners who can help grow its audience, ad sales and ecommerce initiatives.
Brett Morgan, Director, Business Change and Transformation for Wyndham Hotel Group
As Director, Business Change and Transformation for Wyndham Hotel Group, Brett leads business departments in change processes designed to increase productivity and improve organizational culture.He is passionate about helping clients shift their perspective, allowing them to grow and develop not just as leaders, but also as people.Prior to transitioning to the private sector and starting Meerkat Consulting Group, Brett spent several years working in Higher Education, both in Student Affairs and as an adjunct professor.Brett is currently an adjunct faculty member at Montclair State University, where he teaches Leadership and has taught other psychology courses. He has also worked as an outdoor guide and a firefighter.
Iva Raisinger, Organization Leadership Consultant at IBM
Iva is a leadership development consultant with a combined background in management consulting and HR. She recently served as Executive Leadership Development Consultant at IBM, where she co-led two major CEO sponsored initiatives aiming at culture change. While serving as Director of Executive Education Program Management at Columbia Business School, Iva worked closely with Columbia's accoladed faculty to design and deliver leadership development programs to Fortune 100 companies. She had the opportunity to lead the design and development of educational initiatives in China, Ghana and Abu Dhabi as the Executive Director of Global Strategy at NYU. Iva "grew up" as a manager at Cap Gemini Ernst & Young, where she believes the E&Y consulting culture was imprinted into her DNA. She launched her career at the U.S. Department of State facilitating cultural and educational programs for high potential leaders, number of whom have become Prime Ministers.
Thanks to our Media Partner:

--
WHAT ARE YOU UP TO? LET US KNOW!
Fill out this form for a chance to appear in our newsletter.
BECOME A MEMBER @ AlleyNYC
because you're something like a phenomenon

BOOK YOUR EVENT @ AlleyNYC
because it's just the right thing to do
 
--
AlleyNYC
500 7th Ave., Floor 17A, New York, NY 10018
events@alleynyc.com
Have questions about STARTUP TALKS: Making Company Culture Your Differentiator?
Contact Alley
When & Where

AlleyNYC
500 7th Avenue
New York, NY 10018


Wednesday, October 9, 2013 from 7:00 PM to 9:00 PM (EDT)
Add to my calendar
Organizer
Alley is an entrepreneurial hub, where teams and individuals can grow their businesses surrounded by like minded people, and work collaboratively in a supportive environment. Additionally, our members take advantage of outstanding networking opportunities and special events hosted by  Alley, such as speaker series with Angel Investors and experienced entrepreneurs, as well as hackathons and sponsored happy hours. Our aim is to help our start-ups bridge the gap between their innovative ideas and stable business establishment. This is where human talent, ingenuity, and sourcing capital come together.