Event Information
Location
Founders Space
450 Townsend Street
San Francisco, CA 94107
Description
If you order today, please show your Eventbrite confirmation on your phone at the door.

Join us for Startup Survival Guide - Don't Get Fooled Again! We'll have two amazing authors, investors, and lots of startups and influencers.


Are you an entrepreneur?

Are you raising venture capital?

Are you prepared to survive the hardest time of your life?

Or do you simply want to learn something new?


This is the perfect event for you. We'll go deep into what it takes for a startup to survive in Silicon Valley:


What should you watch out for?

What mistakes kill most startups?

How do you keep your personal relationships from suffering?

How can you prepare for the worst?

What strategies do veteran entrepreneurs use?

Where can you find help when you really need it?

How do you make your spouse/partner understand?

How can you raise capital with no traction?

What can you do when you run out of cash?

And much more!


Speakers:
Dorcas Cheng-Tozun is an award-winning writer, a columnist for Inc.com, and the author of Start, Love, Repeat: How to Stay in Love with Your Entrepreneur in a Crazy Start-up World (Hachette Center Street). Previously she worked in the nonprofit sector and served as the first director of communications for d.light, one of the world's leading social enterprises. A Silicon Valley native, Dorcas and her entrepreneur husband, Ned, have also lived in mainland China, Hong Kong, and Kenya. They have two adorable hapa sons.
Steve Hoffman (Captain Hoff) is an angel investor, partner at FOUNDERS.VC, Eminence Ventures (China), LP in August Capital, serial entrepreneur, and author of the book Make Elephants Fly. Hoffman is also the Captain & CEO of Founders Space, one of the world's leading incubators and accelerators, with over 50 partners in 22 countries.


Schedule:
2:00 pm Doors Open
2:30 pm Dorcas Cheng-Tonzu
Start, Love, Repeat: How to Stay in Love with Your Entrepreneur in a Crazy Start-up World
3:15 pm Steven Hoffman
Startup Survival Guide - Don't Get Fooled Again!!
4:00 pm Q&A: Time to answer all your questions
5:00 pm Event Ends


Volunteers:
volunteer [[at]] founders space . com
Start, Love, Repeat
We often hear about the excitement and possibilities of doing a start-up, but what about the costs? Uncertainty, instability, and stress are inevitably part of the journey--and can affect entrepreneurs' families as much as the entrepreneurs themselves. A spouse of a serial entrepreneur herself, Dorcas Cheng-Tozun will explore the most common struggles that entrepreneurs and their significant others face, as well as practical, time-tested strategies to overcome those challenges. Learn the keys to sustaining and strengthening your most important relationship even as you build your start-up dreams. Get the book.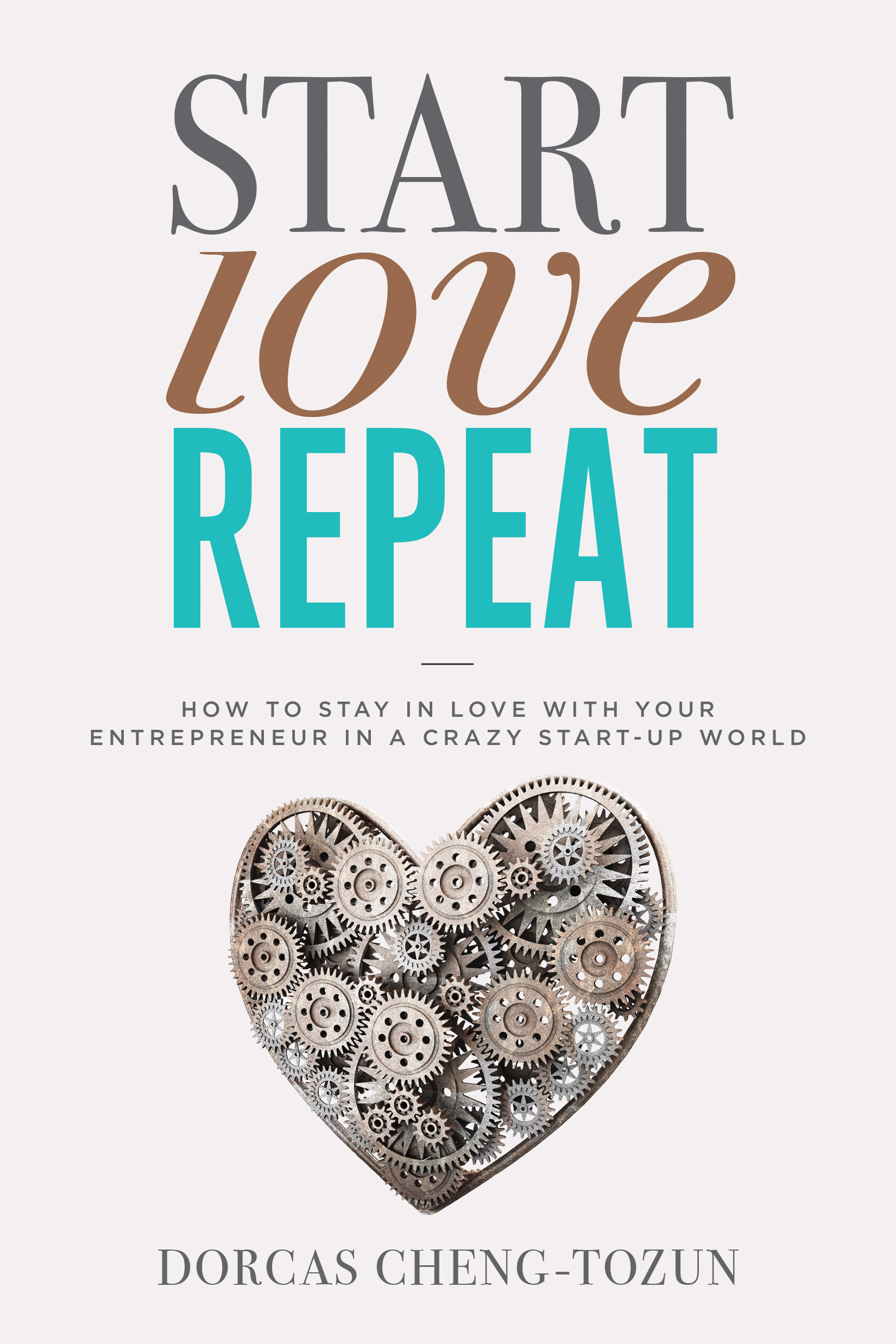 Make Elephants Fly

Make Elephants Fly reveals the process of radical innovation. Drawing on case studies from the most innovative startups in Silicon Valley, this step-by-step guide shows you how to develop, validate and launch your next huge idea.
Why It's Important
In today's world, everyone will need to innovate to stay competitive. It doesn't matter if you're a startup founder, corporate executive, small business owner, freelancer or professional, there's a technology out there that's going to upend your industry. And if you aren't able to harness it to your advantage, someone else will. Innovation is no longer an option–-it's the price of admission into the business world.
What You'll Learn
The book is designed to help you implement the same innovation methodologies and processes as Silicon Valley startups. It will teach you exactly how startups come up with breakthrough products and services. What are the methods entrepreneurs use to innovate? How do you structure innovation teams? What are the best ways to identify and vet new ideas? What does it take to foster a culture of innovation? And how can you put in place a process of innovation throughout your organization?
Sponsored by



All tickets are non-refundable, but you can exchange them for credit towards future events.
Date and time
Location
Founders Space
450 Townsend Street
San Francisco, CA 94107
Refund policy