About this Event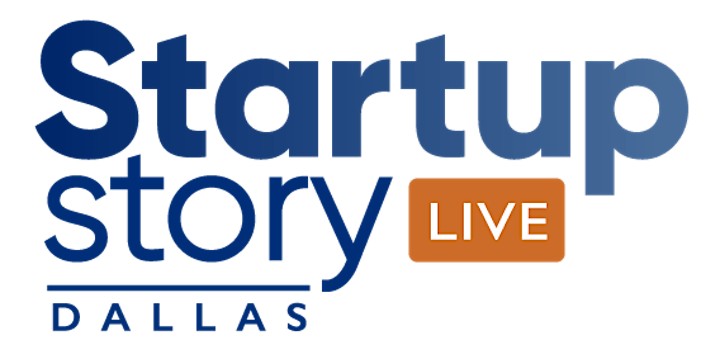 The Startup Story with James McKinney is going live!
On Thursday, May 7th, join host James McKinney for an entrepreneurial event like none other! James has brought Luke Fox (Founder of WhiteFox Defense Technologies), Jaime Schmidt (Founder of Schmidt Naturals), and Baron Davis (2X NBA All-Star, Founder of Black Santa and BDE, and Investor) to the Metroplex for an evening that will enable you to take your business to the next level.
Like The Startup Story podcast, the evening will include some raw and transparent stories of how these successful founders dealt with the challenges that every startup or small business encounters when trying build and scale their business. Whether you're an entrepreneur who's in the thick of it and not making much progress, or feeling stuck in the fear of failure, not sure if you have what it takes, this even this event is for you.
Luke Fox has developed drone technology that is changing the game is it relates to drone security. It is so disruptive that he has raised over $25 million in venture funding and is winning numerous government contracts.
Jaime Schmidt launched Schmidt Naturals after attending a local community class teaching her to make shampoos. Her story is one that took her from Kitchen to Acquisition in just 7 years as she sold to Unilever for over $100 million.
Baron Davis is a 2x NBA All Star and serial entrepreneur. Baron's story begins when he was a very early investor in Vitamin Water before it sold for $4 billion to Coke. From that experience he has now invested in numerous startups from various industries.
In addition to some incredibly tactical and practical insight from our highly successful founders, every attendee will will be able to enjoy complimentary food and drinks (beer and wine), as well as be afforded the opportunity to receive advice and guidance from various industry experts in the following areas:
IP Attorneys, Tax Accountants, Facebook Ads Experts, Web & Marketing Automation, Employment & Benefits Planning, and Lead Generation
In addition to our various partners we will be highlighting MANY DFW startups to help elevate their visibility.

Each ticket will include food and drinks so make sure to invite a peer of yours to join in the experience.
For more information about the event, as well as information about our featured founders, make sure to visit StartupStoryLIVE.com
6:00 p.m. Doors, food and drink, and exhibitor/partner booths open
7:00 p.m. Founder conversation begins
9:00 p.m. Mix & Mingle to see how you can help another founder (support goes both ways)
10:00 p.m. Event Ends
Upon your ticket purchase you will be invited to a private Facebook Group where you will be able to connect with those in attendance and plan who you want to network with. One of the great advantages of this event is to connect with others who are as driven as you are to succeed with your business or startup. This private facebook group will be a great share what areas of expertise you need assistance with. If you have listened to the show then you know how much emphasis we put on the idea that Entrepreneurs support other Entrepreneurs.