The StartUP Sprint overviews medical device regulation and offers insight on the regulatory process.
About this Event
The StartUP Sprint is an immersive workshop series leading Penn inventors through essential elements of the Health-Tech entrepreneurial process. The first hour is a lecture that is open to Penn faculty, staff, and students, or CHOP employees.
Looking for insight into medical device regulation and the regulatory process for your technology? Monica Ferrante, BS, MS, DPA overviews the requirements for medical device commercialization.
Hour One will feature a lecture on aligning research and development goals with the regulatory framework for medical devices in the US.
Hour Two includes 4 slots for 15-min office hours for teams to discuss their technology with Monica. Please note that hour two is limited to Penn and CHOP faculty, students, and staff.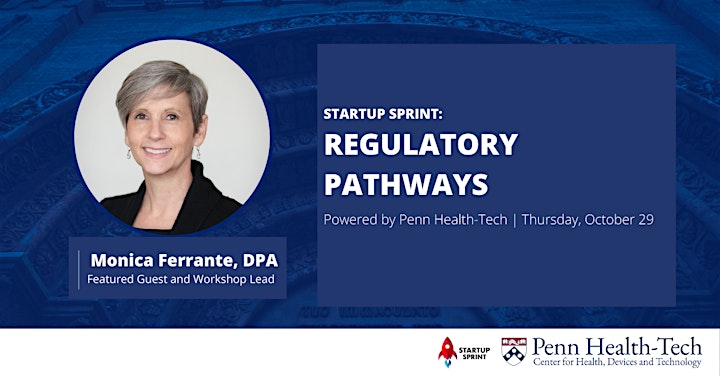 Featured Guest:
Monica Ferrante, BS, MS, DPA
VP Regulatory & Quality
Vitara Biomedical