Description
Women of color entrepreneurs and allies are invited to join DivInc's Startup Sistas for an evening of light bites, drinks, good music, and meaningful conversation on creating access to resources at every stage of startup development. Everyone is welcome with an RSVP! Badges/credentials are not required.
We're excited to host this event during Austin's most fun time of the year, and hope that you will make connections that will last the rest of your trip in Austin, and beyond.
---
AGENDA
5:30-6:00 Check-in, Networking
6:00-7:00 Panel of Diverse Startup Leaders
7:00-7:30 Resource Workshops
7:30-8:30 Networking
---
MODERATOR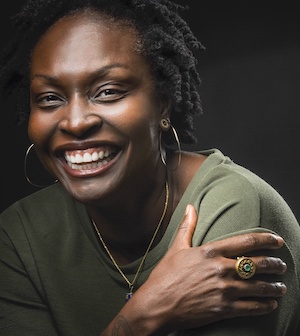 Sian Morson, Founder and CEO of Kollective Mobile

FEATURED PANELISTS
Melissa Bradley, Co-founder of Ureeka and Managing Partner of 1863 Ventures
Melissa L. Bradley is a co-founder of venture backed Ureeka, a community where small businesses gain unprecedented access to the expertise needed to grow their business. The Ureeka mission is to democratize economic opportunity by enabling community and by reducing the cost and risk associated with growing a small to medium business (SMB). She is also founder and Managing Partner of 1863 Ventures, a business development program that accelerates New Majority entrepreneurs from high potential to high growth. In this role she created a community of over 10,000 New Majority entrepreneurs in three years. Melissa also serves an advisor the New Voices Foundation and New Voices Fund, as well as the Halcyon Fund. Melissa is the former Co-Chair, National Advisory Council for Innovation and Entrepreneurship and was recently named one of The Most Entrepreneurial Women Investors in 2018.
Melissa is a professor at the McDonough School of Business at Georgetown University where she teaches impact investing, social entrepreneurship, P2P economies and innovation. She recently received The Ideas Worth Teaching Award which celebrates exceptional courses that are preparing future business leaders to tackle society's largest challenges and create a more inclusive, just, and sustainable version of capitalism. She is also a Co-Founder and Managing Partner of Sidecar Social Finance, a social impact agency that provides impact investing advisory and capital services to individuals, institutions, and social enterprises.
Melissa currently serves as board chair for My Way to Credit (MWTC) and board member for AEO. She is a Founding Advisor to the Dell Center for Entrepreneurs as well as a Senator with the Board of Governors at Georgetown University.
Melissa's educational background includes graduation from Georgetown University in 1989 with a Bachelor of Science degree in Finance from the School of Business, and a Master's degree in Business Administration in Marketing from American University in 1993.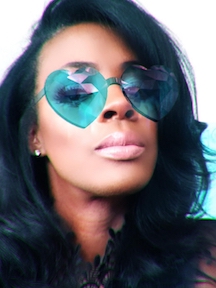 Courtney Caldwell, Co-founder and CEO of ShearShare
Courtney Caldwell is the Cofounder & COO of beauty-tech startup, ShearShare, the first app that lets stylists rent professional salon or barbershop space by the day in cities all over the world. Prior to cofounding ShearShare, a YC Fellowship and 500 Startups alum, Courtney managed an award-winning salon with her husband and cofounder, which was the genesis behind ShearShare. Before that, Courtney spent two decades building winning teams in tech marketing for brands such as Oracle, Zendesk, Zenefits, and Qualtrics. Her leadership in demand and revenue generation at RightNow Technologies was instrumental in the $1.45B acquisition of the company.
Courtney recently received an honorary doctorate degree from Miracle University and was named to the Inc. magazine 2019 Female Founders 100 list. She is the recipient of the 2019 SMU Cox School of Business Outstanding Young Alumna award, the Ada Lovelace Female Tech Founder of the Year award, is a 2018 Dallas Business Journal Women in Technology, and was named the L'Oreal Women in Digital NEXT Generation Award winner. ShearShare is the first Texas startup to win Google Demo Day and be named "Startup of the Year." Courtney lives in McKinney, Texas, with her husband and cofounder, Dr. Tye Caldwell, and is mom to their 19-year-old son, Trey, a first-year cadet and football player at the United States Air Force Academy.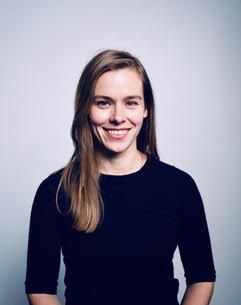 Christy Cardenas, Managing Partner at Ecliptic Capital
Christy Cardenas is a Managing Partner at Ecliptic Capital, a venture capital fund fueling innovation across Middle America and based in Austin, TX. Christy is a believer in entrepreneurship as a means for social mobility and, as such, is particularly focused on women and diverse founders. Christy is a CPA and has nearly a decade and $12 billion in investment banking and private equity transaction experience. Christy is intimately familiar with both economic and technological transformations, having through her career witnessed firsthand both the 2008 credit crisis and the ongoing revolution as the world moves from fossil fuels into clean energy. She believes our existing systems are ripe for innovation and is investing in similar transformations across many sectors, all in support of a better future. Christy dedicates herself to entrepreneurship, sustainability, social good, diversity and all things woman.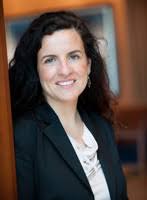 Juliana Garaizar, Lead Investor at Portfolia
Juliana is a Board Member of the Angel Capital Association were she leads their diversity efforts as well as the President of the Business Angel Minority Association.A Kauffman Fellow, Juliana did her end of fellowship project in bridging the gender gap in investing https://www.kauffmanfellows.org/journal_posts/the-rising-tide-a-learning-by-investing-initiative-to-bridge-the-gender-gap
She is a Lead Investor of the Portfolia Rising Tide Fund , Portfolia Consumer Fund and Portfolia Rising America Fund focusing on minorities and LGBTQ https://www.portfolia.co/risingamerica-fund . Juliana is an Member of the Springboard Life Sciences Council focusing on women entrepreneurs as well as a member of the Mayor of Houston Women and Minorities Taskforce An Advisory Board Member of Sanara Ventures in Israel, the Succes Europe Fund in France, the University of Houston Cougar Venture Fund and the Houston Diversity Fund, Juliana got awarded the Women in STEM Role Model by the Greater Houston Women Chamber of Commerce in 2019. Juliana was the Director of the Texas Medical Center Venture Fund, the Managing Director Houston Angel Network and of the Sophia Business Angels network in France. A London Business School MBA, Juliana helped found the Galata Business Angels in Istanbul, WeAngels investing in Women Entrepreneurs in Chile and Crecer+ in Spain. Previously Juliana managed Antipolis Innovation Campus, the Business Innovation Centre in in the French Riviera, as well as several International Projects funded by the European Commission. She started her career in Singapore: first as an International Trade Consultant for the Trade Commission of Spain in a broad range of industry sectors and then as a Project Manager for the Asia Technology Office of Citigroup, leading projects at international level in Europe, Latin America and Japan.
---
SPONSOR