Description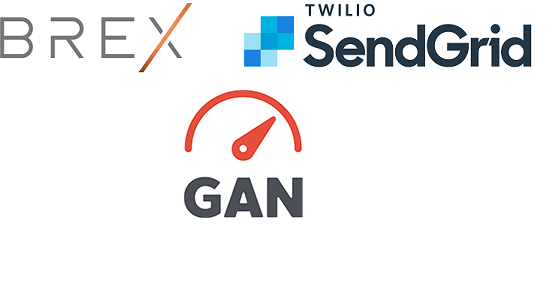 Join Twilio SendGrid, Brex & GAN for our 5th annual startup event at SXSW!
If you've ever wanted the chance to connect with some of the best accelerators in the world, other startup founders, Brex and SendGrid's Accelerate community, join us on Saturday, March 9th. You'll not only have an opportunity to meet incredible connections in the GAN Community, but we'll have food, live music, and an open bar.
Space is limited, so RSVP to reserve your spot as soon as possible.


About SendGrid
Founded in 2009, after graduating from the TechStars program, SendGrid developed an industry-disrupting, cloud-based email service to solve the challenges of reliably delivering emails on behalf of growing companies. Like many great solutions, SendGrid was born from the frustration of three engineers whose application emails didn't get delivered, so they built an app for email deliverability. Today, SendGrid is responsible for sending billions of emails for some of the best and brightest companies in the world.


About GAN
GAN is a highly-curated community of accelerators, partners, and investors who all share a collective purpose of creating opportunities for startups around the world to access the human and financial capital they need to create and grow their businesses, wherever they are.
About Brex
Brex is building the next generation of B2B financial services with better tech and without the restrictions of legacy technology. Brex helps startups of all sizes (from recently incorporated to later-stage companies) to instantly get a card that has 20x higher limits, completely automates expense management, kills receipt tracking and magically integrates with their accounting systems. Brex was founded by Henrique Dubugras and Pedro Franceschi, two engineers who previously founded Pagar.me, one of the largest payment processors in Brazil with over $1.5 billion in GMV. Brex is backed by the co-founders of PayPal (Max Levchin and Peter Thiel), Y Combinator, Ribbit Capital, Yuri Milner, and Carl Pascarella (former CEO of Visa).