Event Information
Location
The Vine
29 Burrows Street
Wan Chai
Description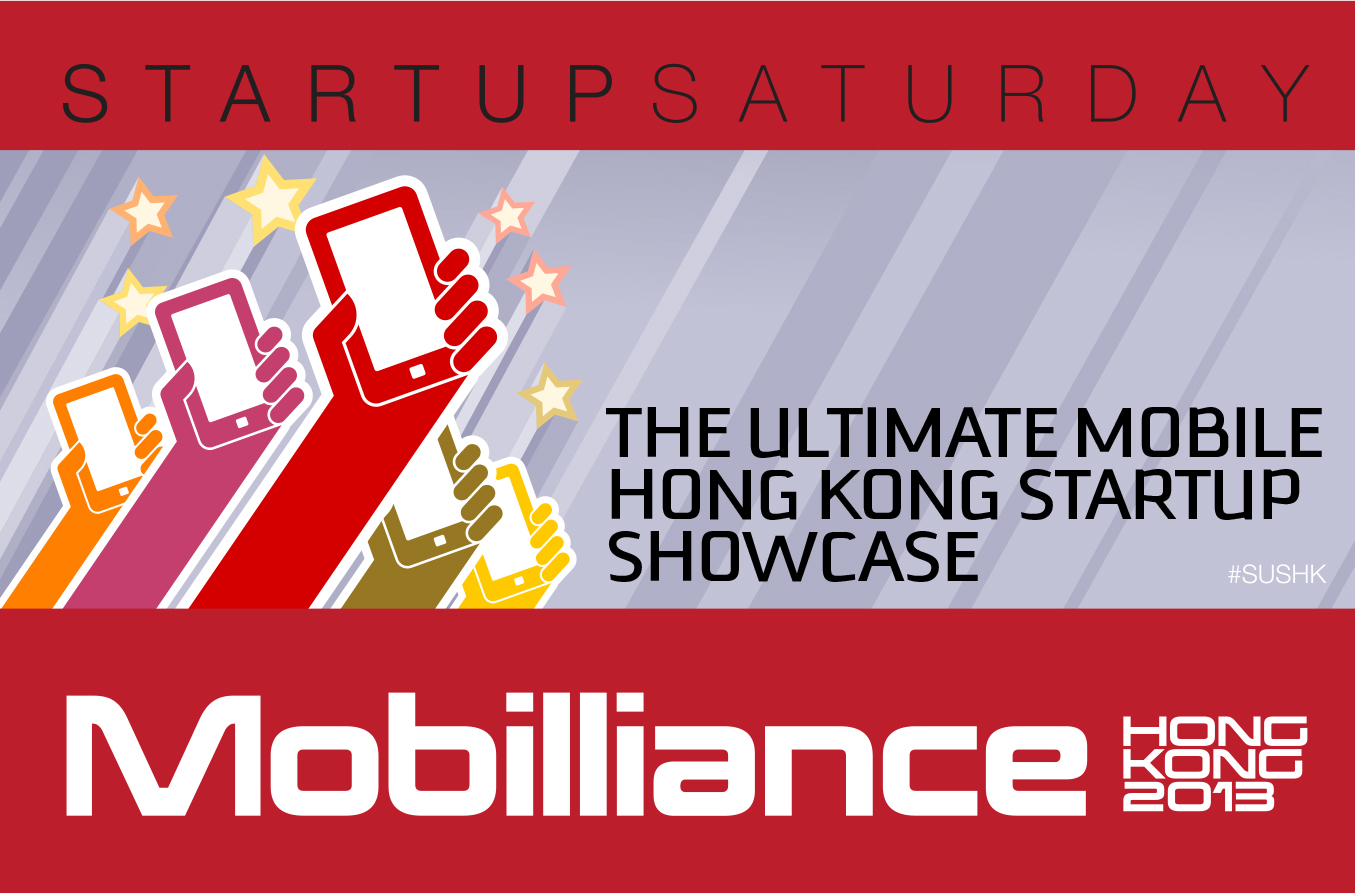 Startup Saturday: Mobilliance 2013

Hear from the leaders in mobile startups
in Hong Kong in an epic 1-day conference event!
Startup Saturday is reborn as quarterly industry-specific 1-day conferences created to illuminate, inspire and showcase the very best Hong Kong has to offer.
With all the hype and excitement surrounding mobile apps these days, Mobilliance 2013 is a conference that will bring together Hong Kong's movers and shakers in the mobile space.
Brought to you by StartupsHK and the SCC, this full day conference will feature insightful talks, panels and a Hong Kong mobile startup showcase.
As a conference "by startups for startups," here's a taste of what we've lined up for you:
Yat Siu
CEO, Outblaze
Game Not Over: Why You Can Still Leave Your Mark in Mobile
Mikaal Abdulla
CEO, 8securities
Smartbull: Your Mobile Strategy is Bulls#it
Stephen Forte
Chief Strategy Officer, Telerik
X-Plat: Not Going Cross-platform as a Startup is like Jumping From IFC Without a Parachute!
Daniel Szuc
Design Researcher, Apogee and Cofounder of UXHK
Are You Designing the Future of Mobile, or Just Copying It?
David Zhu
Co-Founder, Enterproid
Make it So: Don't Waste Time with Consumers, Your Successful Mobile Startup is in Enterprise
Simon Newsstead
Founder, Frenzoo
The Art of the Pivot: Acknowledging You're Going Down the Wrong Road and Find the One to Success!
Junde Yu
VP, AppAnnie
Y U No Download Me: A Look at Rankings from the Hong Kong and China App Stores

The Investment Scene for Hong Kong Mobile Startups Roundtable

Tytus Michalski,Fresco Partners
Felix Lam, Red Chapel
Richard Chan, IronFire Capital
Are Most Smartphone Users Dumb? Hong Kong App Developers Roundtable

Holger Bartel (Founder, Foobartel Inc)
Nic Tinsworth (Creative Director, Digital Butter)
Jacqueline Chong (CMO, Green Tomato)
A who's who of the Hong Kong startup scene: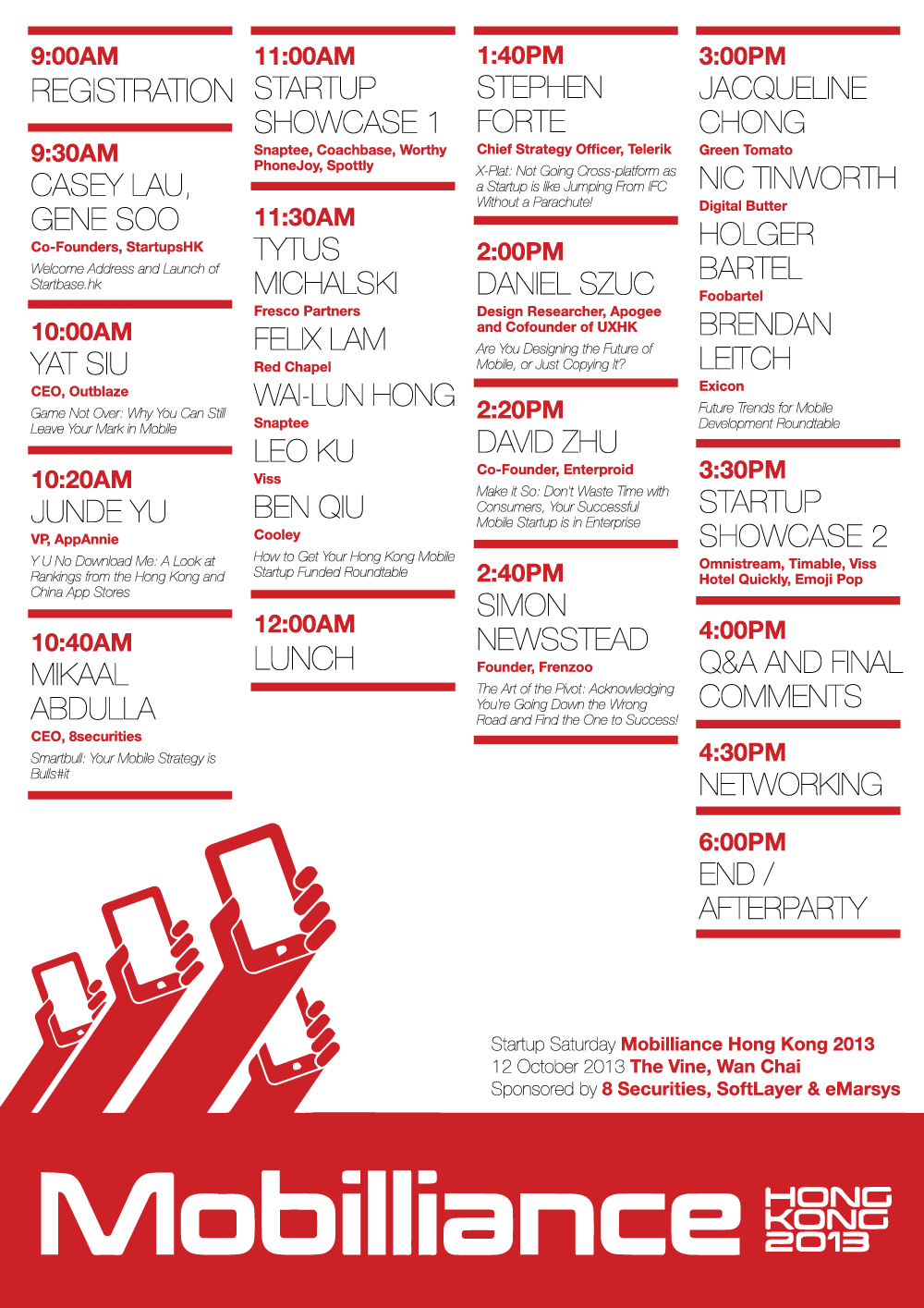 We will also be showcasing the Top 10 Hottest Mobile Startups in Hong Kong from SnapTee to Viss to Carrot to Coachbase and more!
And much more! Register today - seats will be sell out quickly for this exciting event at an amazing venue in Wan Chai MC'd and moderated by StartupsHK co-founders Casey Lau, Jon Buford and Gene Soo!
Questions and sponsorship enquiries: info (at) startupshk (dot) com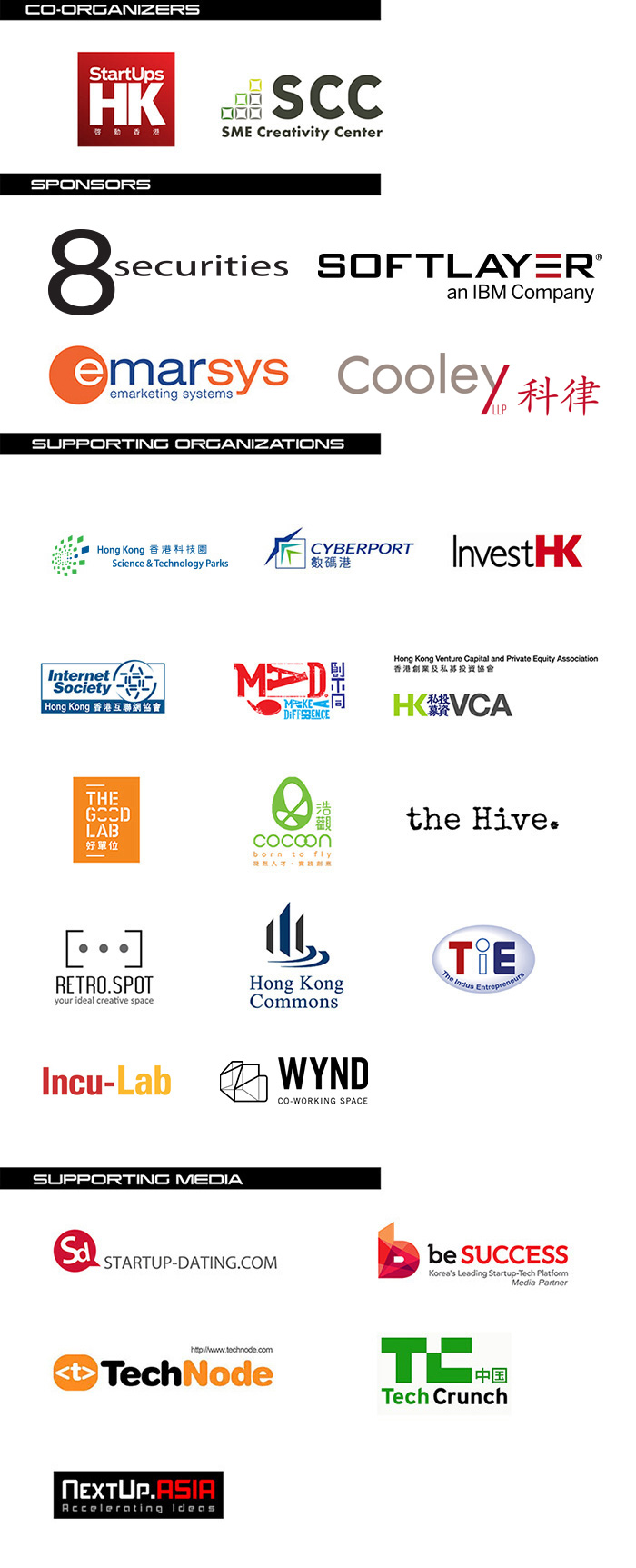 Date and time
Location
The Vine
29 Burrows Street
Wan Chai