Description
Join Entre during the Global Entrepreneur Week featuring our annual Startup Pitch Night. 7 companies will pitch to a panel of investor judges and hundreds of entrepreneurs in attendance.
The following Prizes will be presented to the winners of this Pitch Competition!
1st Prize: $1000 Cash Prize
2nd Prize: One-month free coworking at Spaces in Chrysler Building

3rd Prize: Private meeting with Michael J. Wieser
The application for the competition is closed now; the deadline to apply for the competition was November 8, 2019.
Event Agenda:
5:30 pm - 6:15 pm: Registration and Networking
6:15 pm - 7:45 pm: Startup Pitches by 7 companies
7:45 pm - 8:30 pm: Networking
Event Location: Microsoft 11 Times Square, New York NY 10036
Afterparty at Highbar 346 W 40th St, New York, NY 10018 - must purchase tickets separately for entry
Judges:
Brandon Andrews, Investor & Lead Consultant ABC's Shark Tank Diversity Tour
Brandon Andrews is a senior consultant at Values Partnerships. He leads a nationwide casting tour for ABC's Shark Tank. He writes about business, politics, and crowdfunding.
Brian Cohen, Chairman Emeritus of New York Angels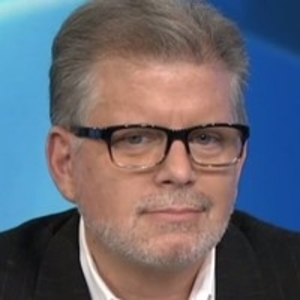 Brian Cohen is a professional Angel Investor currently serving as Chairman Emeritus of New York Angels, which is a leading NYC Seed Capital Investor Network. He is the founding partner of New York Venture Partners, and has founded Good Cause Communications, Launch.it, and Technology Solutions, Inc.
Kofi Ampadu, Angel Investor and Venture Scout at Prototype Capital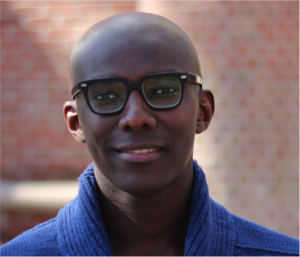 Kofi Ampadu is an angel investor and venture scout at Prototype Capital. Kofi focuses on retail and consumer startups by advising, blogging and investing in the space. He was previously a strategy consultant and a two-time startup founder. The first was H2Melon, a health and wellness beverage company that he grew into 75 accounts in NYC and the second was Par, a marketplace for airline miles that listed over 17 million airline miles. Kofi ran WeWork Labs' Soho West location as an advisor and connector to the startups in that space. He also serves on the leadership team of the Startup Leadership Program (NYC Chapter), a highly-selective six-month program for startup founders, and as a mentor for Venture for America.
Michael J. Wieser, Venture Lawyer, Co-Owner of Westchester Angels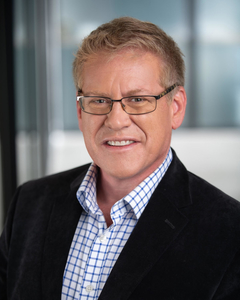 Michael is a go-to resource and service provider in the tri-state entrepreneur and emerging company community. As a venture lawyer, Michael counsels emerging companies and startups throughout all phases of growth, as well as the angel investors that fund and acquire them. For entrepreneurs and emerging companies, Michael collaborates and works with founders from the spark of their idea to the successful growth and scaling of their companies. He provides outside general counsel and advisory board services that help companies create the proper legal and business foundation to make them investor-ready. Michael is also a co-owner, frequent investor, legal counsel and a member of the screening committee of the Westchester Angels, where Michael actively seeks companies for investment and runs due diligence teams for the Members. Michael is different than any other business attorney as he practices law with a business person's mindset. A serial entrepreneur having founded 6 startups himself with several successful exits, there is nothing that Michael hasn't experienced as either a lawyer or a business owner. Finally, Michael is an adjunct professor for entrepreneurship, leads legal workshops for the WEDC organization and teaches business and legal workshops at NYC tech coding schools. He is a frequent lecturer and panelist on business and law panels at conferences and a judge at pitch events.
Nikita Singareddy, Investor at PRE Ventures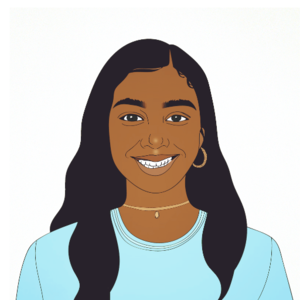 Nikita Singareddy is an early-stage investor at RRE Ventures. Prior to RRE, Nikita worked on data operations and member strategy at Oscar Health. She also runs Negotiating the Terms, an interview series with young women in VC and entrepreneurship. Her hobbies include Twitter, reading sci-fi, and bartending for private parties.
Nisha Desai, CEO and Founding Managing Partner of Andav Capital LLC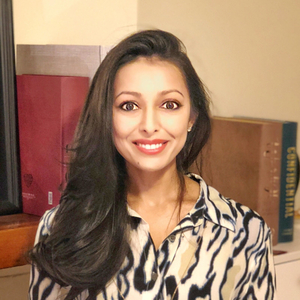 Nisha Desai is CEO and Founding Managing Partner of Andav Capital LLC, an investment firm providing strategic capital, flexible structuring, and dedicated advisory to female-founded companies in the technology, consumer, and services sectors. Prior to her role leading Andav Capital, Ms. Desai was a Director at Deutsche Bank, where she managed a firm-wide restructuring program pursuant to a $19.7M Consent Order, advised senior management and Board members, and represented the firm in the industry and regulatory discussions. Prior to Deutsche Bank, Ms. Desai served as a Vice President in J.P. Morgan's Investment Bank, where she led a global remediation program pursuant to $225M Consent Orders, was seconded to the CIO-losses "London Whale" Crisis Management Taskforce, and advised on restructuring the investment bank under Dodd-Frank. Earlier in her career, she worked on financial litigation and white-collar criminal actions at the law firm Wachtell, Lipton, Rosen & Katz; in consultative sales and business development at Google Inc.; and as a Founding Team Member ("Employee #4") at a highly successful start-up, Sweetgreen. Previously, Ms. Desai served as U.S. Congressional staff for civil rights leader Congressman John Lewis and judicial staff for a Public Defender's Office and Superior Court in Georgia. Ms. Desai holds an M.B.A. with Distinction in Finance, Operations, and Entrepreneurship from The Wharton School at the University of Pennsylvania and a B.S. with Honors in International Politics: International Law, Organizations, & Ethics from the Walsh School of Foreign Service at Georgetown University. She has served on the Boards of two nonprofits focused on economic empowerment in developing countries and currently serves as a Millennium Fellow with the Atlantic Council, a global think tank where she focuses on ESG as a mispriced source of investment alpha. She is an active member of the CFA Society of New York.
Paul Goodman, Angel Investor, Tech & corporate law attorney, Editor of the TechNY Daily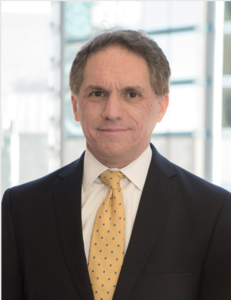 Paul Goodman has been actively engaged in the practice of computer law for many years, and now concentrates on the representation of the Internet and new media clients with respect to both corporate and product-level matters. At the corporate level, Mr. Goodman has represented many clients involved in the merger and acquisition of Web design and services companies, as well as venture capital transactions within the Internet industry. His experience includes reverse mergers of operating companies into publicly-traded shells and is involved in the formation of shell companies. He is currently SEC counsel to two publicly-traded companies and handles all aspects of their '33 and '34 Act compliance. His client base includes two of the largest Web services and development companies in New York City, a major Macintosh software utilities publisher, a Web-based distance learning company, a Web-based video rental company, and various other concerns in the software, consulting, Web and computer reselling businesses. He is a member of the Board of Directors of Aladdin Systems Holding, Inc. (OTCBB:ALHI).
Rita Capek, Founder of Ozma Advisory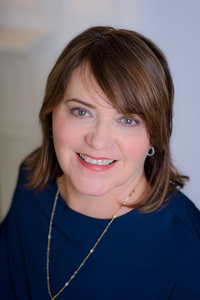 Rita Capek is the owner/founder of Ozma Advisory. Ozma Advisory supports leaders and their teams to better facilitate innovation, strategic change, sales optimization, and human capital development. Rita provides practical, actionable guidance to organizations, entrepreneurs, and investors focusing on a solid people strategy. Rita has also launched Amplify Westchester, an exciting new speaker series created to help those who want to learn more about the startup and innovation communities changing the world. Monthly interactive discussions provide learning and connection opportunities for Westchester residents and Founders. Previously, Rita served as COO and CHRO of New America Marketing, a division of News Corporation.
Rita is an angel investor, advisor and mentor. She is a member of 37 Angels; a mentor to early-stage startups via the Monarq Incubator, Start Up Leadership Program and AWS/HubSpot; and board advisor. Rita is also a founding member of Element 46, the Westchester County Incubator Task Force. She selectively invests in growth companies focused on human capital. Rita is also involved in local community activities as a Board member to RAISE (Rye All Inclusive Special Education) and the Heard in Rye speaker series. Rita is a graduate of the Newhouse School of Communications at Syracuse University.
Scott Kallick, Angel Investor, Startup Advisor and Business Coach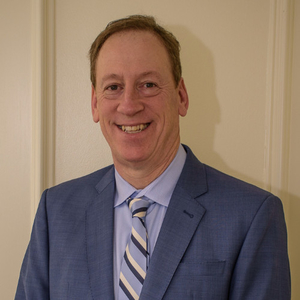 Scott Kallick is a Business Coach, member of the International Coach Federation, and Founder of Transformative Business Coaching. Scott is also a Graduate of the Accomplishment Coaching School of Coaching and a trained Ontological Coach. Scott partners with Business Owners, C-level executives, and non-profit corporations to challenge their mindsets, move them toward their highest possibility, and define their stretch goals toward a future of their creation.
Having been a hand-on owner of a company that grew from a boutique valet service business operating out of a garage to over 2000 customers in fourteen States in a twenty-five year period, Scott brings a wealth of experience in strategy, sales, and customer relations to the table.
Scott has developed a heart-based leadership model, from which communication to employees, vendors, and customers can reach a new level of cooperation and alignment. In addition to his experience, Scott is deeply committed to his clients, and to seeing them realize their hopes and crystalize their visions, to attain an optimal future. Co-actively working as a trusted advisor, and a professional trained to listen deeply at several levels, Scott believes that his coaching can bring about transformation.
This event is sponsored by:

Brex is the first corporate credit card for startups. They provide corporate cards with no personal guarantee, a founder-focused rewards program, limits that scale with you, and built-in expense management software. Signup through the Entre landing page brex.com/entre for waived fees for life, $5,000 in AWS credits, and $250 cashback. For more information email entre@brex.com.