Description
Join us in Mountain View at the 500 Startups headquarters to meet the teams of Blue Startups Cohort #7. We will hear from the latest 8 companies from Blue Startups. Mai Tais and Hawaiian Food will be served! A panel of investor experts will also be in attendance to drill down and give feedback to the companies. (Invite only)
---
When: Friday, July 22, 2016 from 3:00 PM to 6:00 PM (PST)
Where: 500 Startups - Mountain Bay Plaza, 444 Castro St #1200, Mountain View, CA 94041
---
Investor Panel:
Paul Weinstein – General Partner
Azure Capital Partners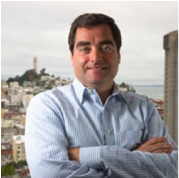 Prior to founding Azure, Paul was a managing director with Credit Suisse, Deutsche Bank, PaineWebber and Kidder Peabody. With over 28 years of investment experience, Paul's primary investment focus is on communications technology, data center, cloud infrastructure and applications and mobility solutions. Paul represents Azure Capital on the Boards of Fonality, InterModal Data, K2 Software, Virtual Instruments, Switchfly and Unitas Global. He is a graduate of Babson College with a BS degree in Finance and has earned the Chartered Financial Analyst designation.
Elizabeth Yin – Partner
500 Startups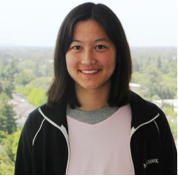 Elizabeth Yin is a Partner at 500 Startups and runs the Mountain View accelerator. She previously was the CEO/co-founder of an adtech company called LaunchBit (acq '14). In a prior life, Elizabeth was a product marketing manager at Google. She has a BSEE from Stanford and an MBA from MIT Sloan.
Ephraim Lindenbaum – Managing Director
Advance Ventures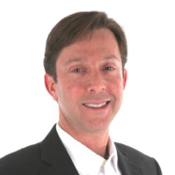 Lindenbaum is the Managing Director for Advance Ventures, which is a Silicon Valley-based venture investment fund and venture accelerator. He has been awarded the 30 under 30 in Silicon Valley by Silicon Valley Business Journal and the 40 under 40 in Silicon Valley by Silicon Valley Business Journal.
Chris Calder - Investor
Epic Ventures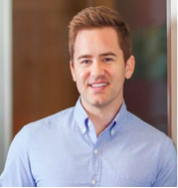 Chris Calder is currently an Investor for EPIC Ventures and a Board Member for Adaptive Computing. Calder's prior investing experience comes from his time as an Investor at Orchestrate. Chris received his MBA from the Wharton School of Business and his bachelors in finance from Brigham Young University
Matt Johnson – Managing Partner
Simon-Kucher & Partners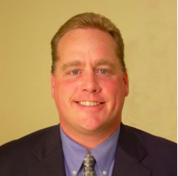 Matt began his career with IBM working on expert systems and pricing for Banking and Insurance companies. He then spent 17 years as part of three consecutive startups with two successful exits including one IPO and one $200M acquisition. For the past 13 years, Matt has been Managing Partner for the Americas at Simon-Kucher and Partners where he runs also the Silicon Valley office specializing in pricing and packaging strategy and growth and loyalty strategies for companies like PayPal, Amazon, and more. Matt is an active angel investor and member at Duke Angel Network, Sand Hill Angels, Keiretsu Forum and Hawaii Angels. Matt serves as board member or board adviser at the majority of his 20 angel investments in the past 5 years.
Gary Swart - General Partner
Polaris Partners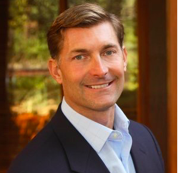 Gary Swart is a General Partner with Polaris Partners and until April 2014 he was the CEO of oDesk (now UpWork), the world's largest online workplace—which has more than 12 million registered contractors, and over $1B in work delivered through the platform annually. Gary is a thought leader in entrepreneurship; how best to hire and manage teams; and the future of work, including online work. He is passionate about helping small businesses thrive, fueled by his extensive experience working with startups and small businesses and mentoring entrepreneurs and business school students. Gary has spoken at the Inc. Leadership Conference, The Economist's Ideas Economy panel, South by Southwest, TechCrunch 50, TiECon and more. Previously, Gary led SMB Sales for the Americas at IBM's Rational Software Product Group, and also served as VP of Worldwide Sales and Operations at Intellibank. Gary holds a B.S. in Business Administration from the University of Maryland.
---
- Cohort 7 -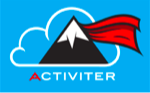 We make it easy for travel companies to sell tours & activities.
activiter.com
---



An alternative investment platform matching the free cashflows of America's Best Brands with accredited investors coast to coast
brandcrowder.co

---

Social media event detection for finance.
contix.com
---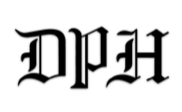 DPH Ventures' mission is to rectify the flawed monetization of short-form video by deploying a platform that bridges the gap between professional video creators and mass media distributors.
dphventures.com
---



Mobile health technology that saves lives, time and money.
Ifirstmedtech.com
---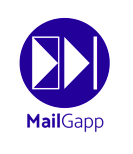 Business address sharing platform. Work wherever, whenever. Real address. Real mail. All mobile. Join the movement!
mailgapp.com
---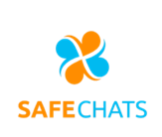 SafeChats offers ultra-secure communications, teamwork and privacy with a zero learning curve and instant implementation for small businesses and individuals.
Safechats.com
---



A powerful tool for anyone to grow their social media presence.
unum.la
---
- Partners -