Description
For CEO, CMO, Tech Founders, Growth Marketer, VP Marketing, Marketing Directors, Entrepreneurs, Product Managers, Marketing Consultants...
---
"You've got mail!" Through the noise that is social media, email marketing has proven to withstand it all. With substantial evidence of the highest conversion rates among all other strategies, you want to make sure you're killing it in the game that is email marketing. Every passionate marketer can appreciate the versatility of email marketing in its different methods of customization and integration of other marketing tactics.
Even then people are receiving more than 2000 emails so how do you make yours stand out? How do you increase user engagement? But, wait, how do you even increase your list subscribers? All questions and much more will be answered during this 1-1 Q&A office hours!
ASK MARGARITA!
Here is your chance to ask Margarita Golod, email marketing guru, currently Director of Marketing at Houzz, the leading platform for home remodeling, improvement, and design. We recommend attendees to provide info like 1. company name & description 2. questions about email marketing to yiling.hao@promeets.us so Margarita can help you better!
What you'll learn
Essential rules you have to follow for email marketing
How to build up your list of subscribers?
How to choose the right email marketing tools?
How to increase the engagement with your subscribers?
How to make your emails stand out?
How to use your analytics to improve your strategies and achieve your goal?
Tips that will make your emails standing out to increase user engagement/conversion
You should attend if you're interested in
The basics- What, Why, and How of email marketing for startups
The different methods to grow your subscribers
How other marketers created and built their emails
Agenda
6:30 PM - 6:45 PM Check-in, Networking
6:45 PM - 6:55 PM Presentation by Margarita about email marketing tactics
6:55 PM - 8:30 PM Q&A with Margarita
More about the Speaker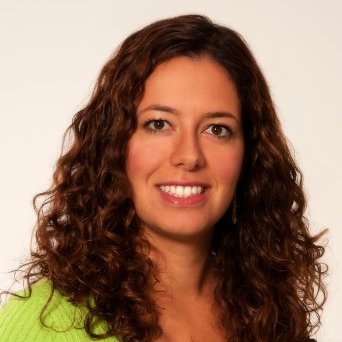 Director of Industry Marketing at Houzz
Director of Product Marketing at Return Path
Senior Manager of Product Marketing at Efficient Frontier
Strategic Alliance Manager at Symantec
Harvard MBA
Margarita is a marketing expert who is especially skilled at email marketing and extensive expertise in email marketing platform. She has done product marketing for companies which have platforms using online advertising and am skilled at using Google and Facebook advertisements as a tool for increased interaction. She is very skilled at determining how to position both tech and non-tech products and services in the market, as well as how to clearly engage customers with a message and vision. She is skilled in go-to-market and launch strategies. I have extensive expertise in the email marketing platforms. In addition, she is skilled at e-commerce, including engaging brands, scaling, building up vendors, partnerships, and marketing strategies.