Startup of the Year Online Pitch Event | Honoring U.S. Veteran Founders
About this Event
You're Invited!
If you love startups, support U.S. Veterans, and enjoy llamas, register today.
Join fellow entrepreneurs, investors, and startup ecosystem builders on Thursday, July 23 (1 - 2:30 PM) as Established presents a Startup of the Year Pitch event that highlights U.S. Veteran/Veteran Spouse-owned early-stage startups and gives them a place to shine.

Kim Folsom - Co-Founder and CEO, Founders First Capital Partners, LLC, and Founder, LIFT Development Enterprises
Derren Burrell- President and Founder, Veteran Ventures Capital
Jennifer O'Daniel - Investment Director, CIT GAP Funds
Burunda Prince - Chief Innovation Officer, B6 LLC
Jason Rathje - Partner, AF Ventures, AFWERX
WHAT TO EXPECT
(5) Pitches from U.S. Veteran-led startups
Q&A interaction between the companies and the panel of judges (one of the most exciting and valuable parts of the event)
Winning startup automatically advances to the 8th Annual Startup of the Year Summit (November 9 & 10) and will enjoy special mentor hours
Winning startup also becomes a candidate for the .US Veteran Startup of the Year and its $10K non-dilutive cash prize
People's Choice Award (details coming soon)
Bessie, the Llama
The 8th Annual Startup of the Year Summit, produced by Established, will take place online November 9 &10.
At least 10 (must be eligible) of our Top 100 Semifinalists will also compete for the .US Veteran Startup of the Year $10K non-dilutive cash prize from .US. This is a part of the overall 2020 competition.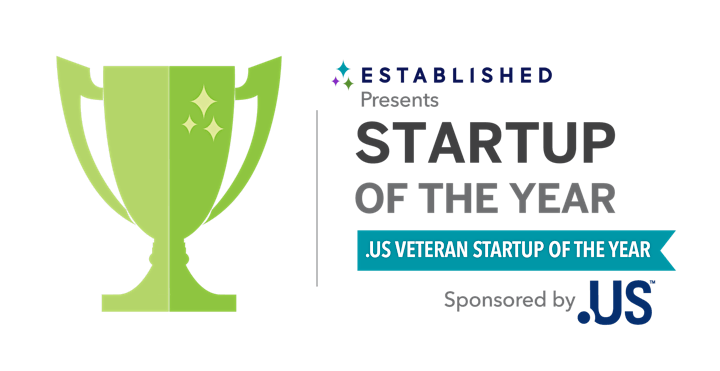 THANK YOU TO OUR SPONSOR .US
.US is offering our Established (the team behind Startup of the Year) community a special offer for a FREE .US Domain + Website Builder. Now is the time to grab the domain you really want and brand your project online.