Description

Alpha Loft's Startup Mornings presents topic focused early morning events for startup founders and others. Each event will feature a guided, casual conversation with an expert or founder who has deep knowledge and experience on the specific topic. The conversation will allow plenty of opportunity for questions from attendees.
This month Anna Goldsmith, Partner at The Hired Pens, will join us to talk about writing for your startup.
Topics we will cover include:
Strategies in naming your business, product, domain, headline, etc.

How your startup has it's own voice & how this is an important part of your brand.

How the voice of your message varies across mediums and how to keep them consistent.
Anna Goldsmith, Partner at The Hired Pens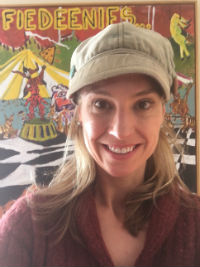 Anna Goldsmith is a partner at The Hired Pens, a copywriting agency that includes a dozen senior-level writers and has offices in Somerville, MA and Portsmouth, NH.
Since 2001 The Hired Pens has won numerous awards for its work and built a roster of clients that Anna and her partner Dan O'Sullivan truly believe in. Most recently, the agency's rebranding work for Kretschmer Wheat Germ was highlighted in the New York Times; business section.
Anna holds an M.A. in non-fiction writing from the University of New Hampshire and a B.A. from Colby College. She lives in Portsmouth with her husband and two sons.
Joshua Cyr, Director of Education & Acceleration at Alpha Loft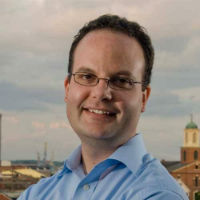 Joshua Cyr is a UNH WSBE alumni, graduating with a B.S. in Business Administration in 1996. He has worked in marketing agencies and co-founded a commercial CMS company, Savvy Software, being its primary software developer. In 2010 Joshua left Savvy Software to be a freelance consultant, and pursue other projects. Joshua created Alpha Loft a short time later. A short 3 years later Alpha Loft was acquired by abiHub and the organization was rebranded as Alpha Loft. Joshua serves as a City Councilor for the City of Portsmouth. In the past Joshua has been a founder of the eCoast, run small web developer conferences on cruise ships, served on the board of The Greater Portsmouth Chamber of Commerce, WSCA Community Radio, and was Board President of Pro Portsmouth.