Actions and Detail Panel
Startup Mornings: Mindfulness in the Hyper Speed Startup Environment
Tue, April 4, 2017, 7:30 AM – 9:00 AM EDT
Description
What are Startup Mornings?
Alpha Loft Startup Mornings presents topic focused early morning events for startup founders and others. Each event will feature a guided, casual conversation with an expert or founder who has deep knowledge and experience on the specific topic. The conversation will allow plenty of opportunity for questions from attendees. Oh and let's not forget, there will be bagels and coffee!
About the talk
A common thread among leaders in tech, sports and just about any other field, is the practice, in one form or another, of mindfulness.
In an era of unmitigated pressure and stress, and a 24x7 connection to their workplace, most startup founders find themselves in a constant state of fight or flight Feeling as if time is the great enemy and speed trumps deliberation, they feel compelled to react, quickly. What the most successful leaders have realized is that through the use of mindfulness practice, they can lengthen the time between a trigger and a reaction, calm the fight or flight response, and respond with both thought and intention. They not only feel more at peace, but their business decisions are more sound. This conversation will benefit startup founders, or any of us looking for balance in our lives.
About our guest
Heather Lavoie
Founder of Illume Advisors & Chief Strategist of Geneia, LLC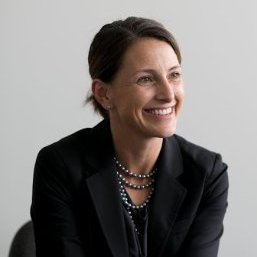 Heather Lavoie is a serial entrepreneur, mom of a blended family of four, athlete and health zealot, whose work has always been grounded in strong business fundamentals. Heather spent the last 15 years of a 30-year career, founding and leading technology and services organizations that solve complex issues in health care and society. She brings an unquenchable thirst for knowledge, passion for mission-driven work, and a belief in a whole-person orientation to leadership where physical, nutritional, and community pursuits are essential ingredients for mental effectiveness.
Currently Founder of Illume Advisors, part-time Chief Strategist for Geneia, LLC, Board Member for Granite United Way, Advisory Board Member for the University of NH-Manchester, PPL - a division of Public Consulting Group, and NH Citizens Health Initiative, Heather previously was CEO of Middleway Group, a health care policy and consulting services organization, Co-Founder and VP of Product, Engineering, and Services for Choicelinx, now a technology subsidiary of CIGNA Health Care, and Project Director for Healthsource, a health insurer start-up.
Thank you to Alpha Loft's Premier Partner

And to our Startup Morning's Contributing Sponsor