Description

Alpha Loft Startup Mornings presents topic focused early morning events for startup founders and others. Each event will feature a guided, casual conversation with an expert or founder who has deep knowledge and experience on the specific topic. The conversation will allow plenty of opportunity for questions from attendees.
This month our conversation will be with Mark Kaplan, CEO of Alpha Loft. We will be talking about how important it is to surround your founding team with the right advisors and how to recognize whether someone is the right person to be considered one of your advisors for your startup. Joshua Cyr, Director of Education and Acceleration of Alpha Loft will be leading the conversation with Mark and then open things up for questions from the audience.
Mark Kaplan, CEO at Alpha Loft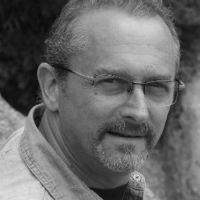 Mark Kaplan, CEO of Alpha Loft has three decades of executive, venture capital, financial, and investment industry experience. He led the creation of the current Alpha Loft organization in New Hampshire through the combination of three separate entities.
Alpha Loft works collaboratively with a strong NH startup network to support and provide resources to entrepreneurs launching and scaling innovation-based businesses. Mark is a strong supporter of the startup ecosystem in NH and serves on the Advisory Council of the NH Live Free & Start initiative, aimed at making the state an even better place to start and grow companies. As a member of the council he chairs the capital access subcommittee.
Prior to moving to NH, Mark spent more than fifteen years working in entrepreneurial endeavors in the state of Maine. This included venture capital as a partner with CEI Ventures and as Chair of the Maine Venture Fund board. He's been active in the roles of board member, advisor, mentor, investor, and executive.
Joshua Cyr, Director of Education & Acceleration at Alpha Loft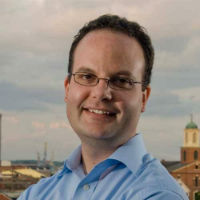 Joshua Cyr is a UNH WSBE alumni, graduating with a B.S. in Business Administration in 1996. He has worked in marketing agencies and co-founded a commercial CMS company, Savvy Software, being its primary software developer. In 2010 Joshua left Savvy Software to be a freelance consultant, and pursue other projects. Joshua created Alpha Loft a short time later. A short 3 years later Alpha Loft was acquired by abiHub and the organization was rebranded as Alpha Loft. Joshua serves as a City Councilor for the City of Portsmouth. In the past Joshua has been a founder of the eCoast, run small web developer conferences on cruise ships, served on the board of The Greater Portsmouth Chamber of Commerce, WSCA Community Radio, and was Board President of Pro Portsmouth.
Additional Details
7:30 AM - Grab coffee/juice/nosh, and chat with others
8:00 AM – Conversation begins
9:00 AM – Conclude