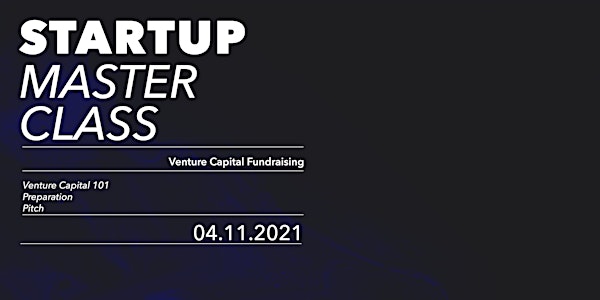 Startup Masterclass: Venture Capital Fundraising
The Startup Masterclass offers the best and most actionable fundraising strategies, methods, hacks and tricks to help you raise money
About this event
Startup Masterclass: Venture Capital Fundraising
Who it's for
The program is for every early-stage founder who wants to raise venture capital (Pre-Seed or Seed round).
What you'll get
Build and execute a no-BS fundraise preparation that'll secure you the know-how, mindset, and skills needed to close your next funding round.
How you'll learn
Active Learning, not Passive Lecture Watching
Accountability and Feedback
Confidential
Course Topics
1. Venture Capital Dynamics
How Venture Capital Works
Understanding VC Math
How VCs Make Money
Roles in VC
VC Decision Process
Business Angel
2. Preparation
Ask Yourself Before
Checklist
How Much To Raise
Investor Pipeline
Mindset
Process
Timing
3. Pitch Deck & Pitch
Elevator Pitch / One Sentence Pitch
Pitch Advice
Pitch Deck Advice
Pitch Deck E-Mail
Your Coach: Erdinç Koç
My name is Erdinç Koç. I'm the Head of the MediaTech Hub Accelerator at the Hasso-Plattner-Institute in Potsdam / Berlin, Germany. Before, I worked at APX by Axel Springer & Porsche and Rocket Internet in Berlin.
Over the past years, I have advised more than 100 early-stage startups on fundraising and helped them to raise venture capital successfully.