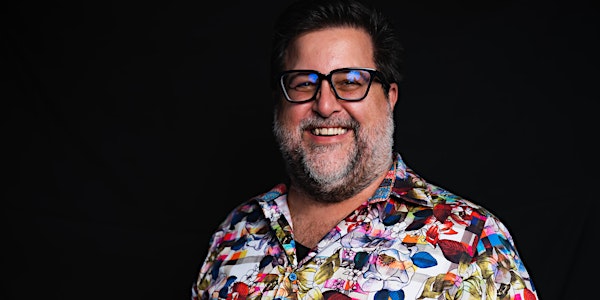 Startup Magic .Live - Denver, CO
When and where
Location
Downtown Denver Denver, CO 80202
Description
Startup Magic .Live is a 1/2 day workshop for entrepreneurs lead by serial entrepreneur and global Social Media Club founder Chris Heuer. Leveraging his insights from two decades of advising, consulting and mentoring startups, this workshop will teach you the secrets that decreases your risk and improves your chances for startup success.
Magic is real, it's just not mystical.
This may seem silly, but everyone has seen the power of finding the right phrase, discovering a better question or the right framework that produces better solutions and stories. There is clearly a magical spell in it that captures attention and strikes just the right chord with customers. But there are many other small tools, questions, models and ways of thinking that can produce outsized impact.
Looking at this together with Chris' unique ability to synthesize, connect the dots and creatively identify the best opportunities for startups, attendees will learn for themselves why we call this special workshop Startup Magic .Live
Your Benefits and Takeaways
Not only will you leave with a mindset massage that will improve your capacity to create value with your early stage startup idea or prototype, you will also learn:
The 12 Magical Secrets of Successful Founders
Going Deep with the Lean Canvas
The Electrifying Power of a Clear Value Proposition
Enchanting Customers with Empathetic Experience Design
Building Customer Loyalty by Helping Them on Their Journey
Competitive Differentiation through REAL Relationships
How to Grow using Hypothesis Testing, Validation and Prioritization
Plus, share you're most pressing issues, and we will either address them all during the workshop or afterwards directly with you in a followup meeting later in November.
Don't wait, purchase your tickets in advance. 2 lucky founders will get tickets for $50, 3 will get their tickets for $75 and 10 will get their tickets for only $100. In 2020, these same tickets will be priced at $500 for the half day!
1:1 Advisory Sessions
If you are interested in private 1:1 help, Chris is offering 30 minute advisory sessions in the afternoon after the workshop for less than half of his normal consulting rate. You can purchase one of the 4 add-on sessions for only $75 instead of $175