About this Event
Want to build a better business, be an authentic startup leader, and a power connector? Learn to thrive during this ambition conversation with Titania Jordan.
You Will Gain Insights To :
Amplify your startup story, including through the media, press, marketing, and perfected elevator pitches
Forge strong relationships and effective business networks
Cultivate confidence as an authentic leader
Scale your business in a meaningful way
Manage wellness and life outside of work
About the Mentor Hour:
2:00-2:30 | Digital fireside chat with Titania Jordan, serial entrepreneur, community leader, and CMO of Bark | Learn invaluable insights about how to build strong startups
2:30-3:00 | Mentor session | Ask Titania questions about how to succeed in areas of your business
BONUS: All attendees and Startup Sisters members will get an Action Goal Guide to plan and kick off the new year, as well as an invitation to connect with other startup leaders through our complimentary Slack community.⚡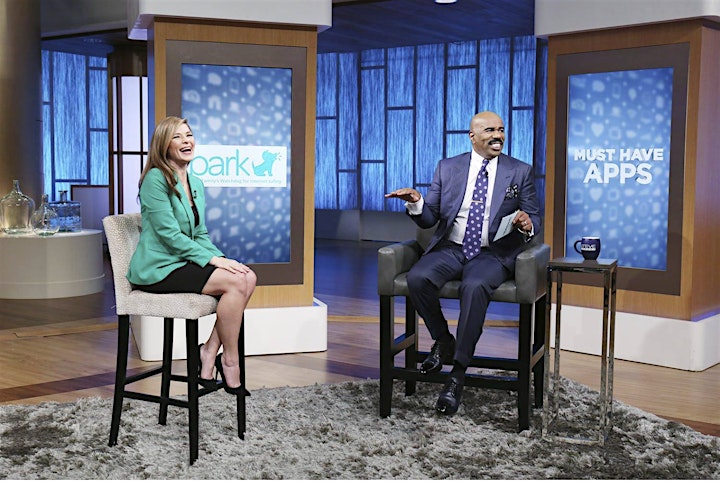 About Your Speaker:
Titania Jordan is the CMO of Bark.us, an internet safety solution that helps parents and schools keep children safer across social media, text messaging, and email. She leads Bark's marketing, customer acquisition, and media relations efforts and is an industry-leading source of expertise and advice for the broader community. She has extensive experience at the intersection of families and technology, formerly serving as CMO at KidsLink, co-founder/CMO at Privet, and executive director of Band of Coders Girls Academy.
Titania is also the current host of CONNECT with Titania Jordan, and former host of NBC Atlanta affiliate WXIA's weekly television show Atlanta Tech Edge. She travels the country serving as a tech expert on programs such as TODAY Show, Steve Harvey, The Doctors, CBS This Morning, Good Morning America, Fox News, Sirius XM Radio, and CNBC, speaking at esteemed conferences such as VentureBeat MobileBeat, contributing to Forbes, Huffington Post, Fox Business, Daily Mail, USA Today, and Vogue, and emceeing events like the Atlanta Hawks Agency Shootout.
Titania enjoys helping startups launch as a mentor at both Techstars and the Atlanta Tech Village. Titania was named a tech innovator and a mother of invention by The Atlantan in 2015 and one of the "Women Who Lead & Light Up Atlanta's Tech Ecosystem" by Hypepotamus in 2016. In 2017, Titania received the Outstanding Young Alumna Award from her alma mater, Marist School, and was nominated for the Startup Disruptor Award by ATP (Atlanta Technology Professionals). In 2018, Titania earned the distinguished honor of "Marketing Executive of the Year" by the Technology Association of Georgia. Titania enjoys painting, co-hosting Atlanta Eats, and building some pretty sweet LEGO cities with her family in her downtime.
Joining the Webinar:
Following registration, you will be sent a webinar link and calendar invitation (no later than 72 hours of this event) to join this private startup discussion.
About Startup Sisters USA:
Startup Sisters serves entrepreneurs in cities across the country. Learn how to build a better business through events, education, and resources. Want details about membership and how you can get involved? Visit startupsisters.co.