About this Event
When you're a startup, cash is tight, yet there are endless legal issues to think about.
Hear from our guest speakers as they walk you through some of the common legal pitfalls for startup founders doing their seed rounds, and how you can avoid them.
We'll be covering some of the most common legal issues that startup founders encounter, and participants will have an opportunity to post questions during the conversation as well.
We'll cover the following questions:
▲ Founders agreements: why are they so critical for a startup?
▲ Term sheets for seed rounds in Singapore: What kind of terms will investors ask for in an investment round, and what can I negotiate?
▲ What's the process for a funding round? What documents will I need to negotiate, how long will this all take, and what will it cost? How can I leverage IP assets?
▲ Protecting IP rights in Singapore and regionally: what are the key considerations for startups?
▲ IP for fast growing startups: how to create an IP portfolio to increase the valuation of your business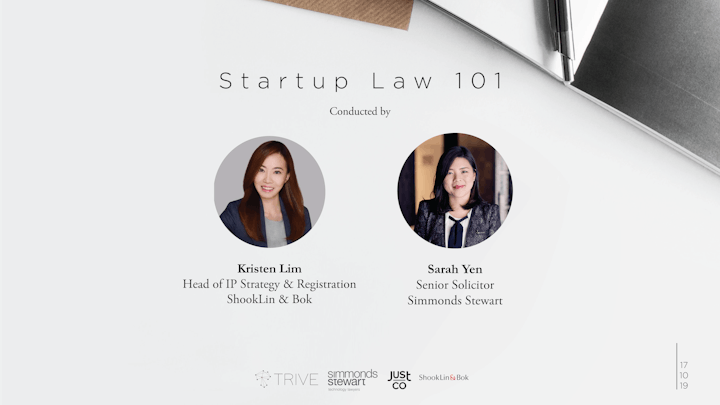 Our speakers
Sarah Yen | Senior Solicitor, Simmonds Stewart
Sarah is a corporate lawyer who works primarily on capital raising and m&a transactions, and advises on corporate governance. Her recent work includes acting for various Singapore and HK-based companies on their seed and series A investment rounds, including drafting governance documents in preparation for those rounds. She is also involved in carrying out due diligence for global VC funds as lead investors in investment rounds into Singaporean companies, including for Rakuten Ventures on its US$35million investment into Carousell
Kristen Lim | Head, IP Strategy & Registration (Registered Patent Attorney) at ShookLin & Bok
Kristen is Head of IP Strategy & Registration at Shook Lin & Book LLP. She provides advice on IP-related business intelligence and advisory services. She is also a Singapore Registered Patent Attorney and has extensive experience in the preparation and prosecution of patent applications in a range of areas specifically in the engineering and technology sector. Her portfolio of clients includes both local and foreign start-up companies where she advises them on developing commercially-focused strategies for protecting their IP assets in both the domestic and global markets.
Terms of Participation Agreement
By participating in this event, you grant TRIVE and JustCo permission to capture photo/video of the event. All personal information will be kept confidential, but photos/videos may be shared or used by the organizer for promotional purposes.

About TRIVE
TRIVE is an early-stage Venture Capital Fund Manager based in Singapore and holds a MAS VC-FM licence. It invests in startups that is operating in SEA that includes programming schools, deep technologies, blockchain, logistics and eCommerce.
TRIVE portfolio companies also have a pro-Singapore agenda, one of which is Upcode Academy, a CPE-certified programming school that offers 70-100% subsidies to Singaporeans wishing to upskill themselves in the fields of data science, web development, cybersecurity, blockchain and computer vision.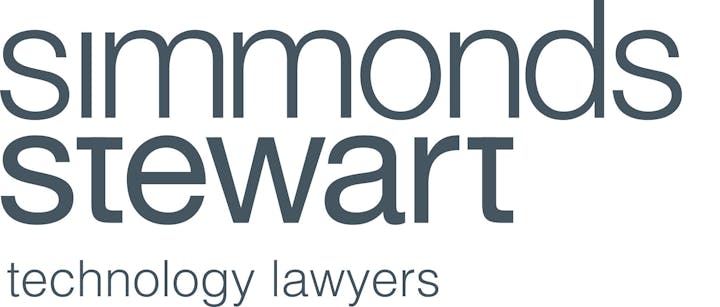 About Simmonds Stewart
Simmonds Stewart have a fast-growing practice advising Southeast Asian tech startups and investors on venture capital and M&A transactions. These transactions are often large and involve heavyweights in the international tech and VC scene. They have advised tech startups including Carousell, Fave, 99.co, and mClinica.
About Shook Lin & Bok
Shook Lin & Bok is a leading full-service law firm in Singapore with a century of rich legal heritage. The Firm was founded in 1918 in Malaysia and established the Singapore office in 1964.
Since 1965, the Singapore office has operated independently as a separate law firm. Their core strengths lie in their ability to collectively work as a team, blending legal know-how across various disciplines and good commercial insight, to give their clients a complete solution tailored to their specific business needs."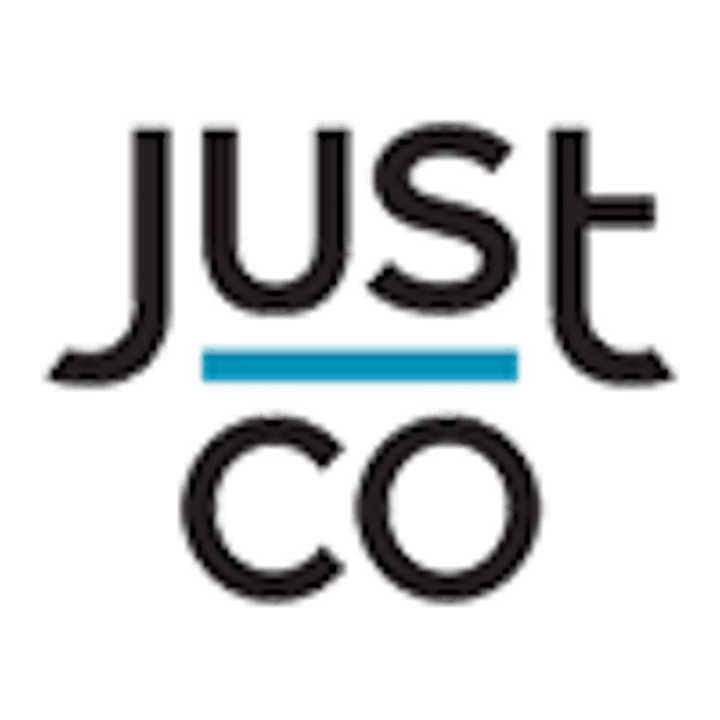 About JustCo
Founded in 2011, JustCo is one of Asia's leading premium flexible workspace providers. At JustCo, we believe that working together, is working better. We continually challenge and redefine collaborative working, connecting like-minded and dynamic communities in open and creative work spaces.
In JustCo's powerful ecosystem, business of all shapes and sizes can harness the benefits of the network effect. JustCo's range of curated events, networking sessions and strategic partnerships allow members to find business opportunities, gain insights, and help drive success and innovation to each other's business.
With uniquely-transformed workspaces, JustCo goes beyond a sharing economy. By 2020, we aim to be a strong driving force behind commercial real estate market across Asia, and empower our ever-growing community with exceptional workplace flexibility and experiences.
Singapore:
6 Raffles Quay | 120 Robinson Road | Asia Square | AXA Tower
Manulife Tower | MacDonald House | Marina One | Marina Square
Samsung Hub | UIC Building | Westgate Tower
China | Indonesia | Thailand