Description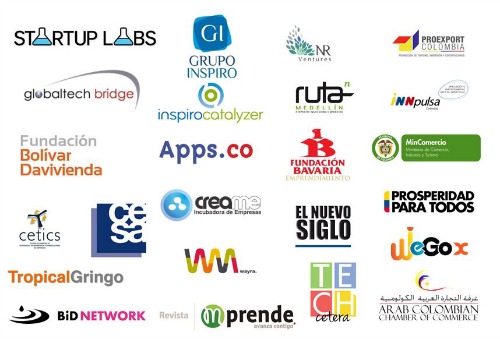 08:30 – 09:00: Registration
09:00: Opening Remarks (Startup Labs)
09:15: Session 1 - Definition of a startup (highlighting a series of tech startups funded by angels) Tech Startup Eco-Systems and potential for Colombia.
9:45: Breakout session
10:00: Session 2 - What is Angel Investing. History of Angel Investing. Angel groups. How to become a BA (differences between groups, crowd-financing, & investing alone). Role in financial eco-system. Examples of known angels. Examples of angel groups
10:30: Coffee Break & breakout session
10:45: Session 3 - Market & Team Management (Entrepreneur – Angel Relationship)
Deal Flow & Pipeline (Finding attractive deals for angels or a group of angels)

Investment strategy & investment focus

Due Diligence & Negotiations (Collaborative tools and workflow support, including checklists and best practices to run the due diligence process with a group of angels
11:30: Session 4 – LEGAL: Deal Flow, Sourcing a pipeline & Due Diligence (presented by Brigard & Urrutia)
Term sheets (Tool and workflow to create standardized founder- and investor-friendly Term Sheet & Convertible Note documents)

Legal Terms

Due Diligence

Exit Management (Collaborative tools and checklists to support the exit process including negotiations of terms and voting procedure of the shareholders)
12:30: Lunch Break & Networking
13:30: Session 5 -After the Investment, Raising another Round & The Exit
Collaborative tools for the deal leader and the company to support the reporting and communication process between the different stakeholders (company/founders, deal leader, co-investors, board members, etc.) over the company lifecycle.
14:15: INTERACTIVE
(End of Angel Program)
15:15 Coffee Break
15:30 Keynote Speech (Ministry)
15:50 Panel 1:Venture Capital, Global Perspectives,Colombia
What is common across different markets? What is different? How can we learn from the attitudes from Silicon Valley and adapt to local flavors?
16:30 Panel2: Thriving in uncertain lands, chat with successful entrepreneurs and lessons learned
What does it take to succeed in the entrepreneurial environment in Colombia? Successful entrepreneurs in e-­‐commerce, advertising and mobile will share their perspectives, the status of these markets in Colombia, their challenges and opportunities. Successful entrepreneurs will share the one thing they wish they had known when they first started, and what they learned from their mistakes
17:15 Coffee Break
17:30 Panel 3: Assessing Colombia's startup ecosystem
Who are the players in this space? How are they interacting with each other? What are the main trends, challenges and opportunities? How are the local governments involved?
18:15 Closing cocktail & networking event (at Bar CENTRICO – Invite-only)
Info on the Angel Investor Bootcamp:
Startup Labs Angel Investing Bootcamp is organized by a leading investor group from Silicon Valley and aims to train its participants to become angel investors through a combination of workshops, panels, mentoring and practice. Participants in the Angel Investor Boot Camps will get answers to frequently asked questions, including: Who are angel investors? Why should you become an investor? How do they assess risk? How do they value opportunities? How do you find and evaluate potential investments? As part of the experience, each class of SL AIB together commit to pool their money and invest in a startup of their choosing in exchange for equity.
We'll address these questions and more. Join us for an afternoon of learning and networking.
*The startup pitches will take place on May 17.