Description
Join us for our startup-interested student mixer! It's open to any juniors, seniors, & grad students, from any Boston-area university, with a serious interest in starting or joining a startup. Meet potential cofounders, hear from a panel of successful founders who met their cofounder or started their ventures in college, and get connected to the broader Boston startup community.
This event is one of 50+ free events Startup Boston is organizing to connect, educate, and celebrate the startup community, September 10th-14th -- a great opportunity for student entrepreneurs to meet and learn from serial entrepreneurs, investors, and startup veterans.
Event Agenda:
9:55am - Check-in
10am - Meet other students; matched networking by interest.
10:30am - "From Student Startup to Successful Startup" panel; our moderator will lead a discussion to start, and we'll open it up to audience Q&A.
11:30am - Lightning projects. Meet students with skills that complement yours, and get a chance to actually work together on small, fun 10-minute projects.
12:30pm - Open mixer until the event close.
Our Speakers:
Rob Biederman, Co-Founder & Co-CEO at Catalant Technologies
Founded at Harvard Business School in 2013 as 'HourlyNerd', what began as a consulting project marketplace for MBAs has now grown to a global network of more than 50,000 experienced consultants able to work on research, strategy, marketing, finance, sales, operations and product initiatives. Rob and his cofounders raised pitched & received a seed investment from Mark Cuban while they were still in grad school, and have built a nearly 200-person company that more than 20 percent of the Fortune 1000 use.
Diana Yuan, Co-Founder & VP of Talent and Operations at Indico
Diana met her cofounders in college at Babson & Olin, and started Indico Data Solutions, providing enterprise AI for unstructured content. They've raised over $8 million in funding, and over 5 years of growth have landed customers like Yelp, Cisco, Walmart, Sony, The New York Times, and Samsung.
Christopher Wolfel, Co-Founder & SVP Strategic Partnerships at Mavrck
Chris is a Northeastern University graduate; he served as the CEO of IDEA, their venture accelerator, and continues to serve as a Board Member to the program. Through IDEA, Chris met cofounders Lyle Stevens and Shoeb Mogal, with whom he's built Mavrck into the leading all-in-one influencer platform; a 30+ person company with customers like P&G, Godiva, and PepsiCo.
Our Moderator:
Taylor Caforio is the VP of Operations at Conduit, a MIT startup working to change the way organizations and individuals obtain and use computing power. Before, he held positions in product development at Petricore, Inc. and product marketing at Fitivity, all while completing his BS at Becker College.
Thank you to our event partner.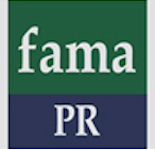 About fama PR:
fama PR is North America's premier boutique PR firm for technology companies. They deliver superior results and unmatched client service by using experienced PR professionals who apply a common sense, hands-on approach to both strategy and tactics. Working closely with clients, fama PR creates customized communications plans that are directly aligned with business objectives to help increase brand awareness and drive revenue.