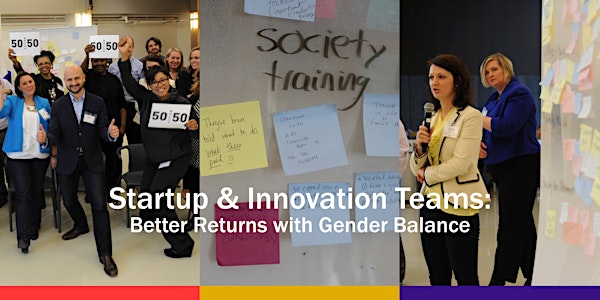 Startup & Innovation Teams: Better Returns with Gender Balance
Location
mHUB
965 W Chicago Ave
Chicago, IL 60642
Refund policy
Refunds up to 7 days before event
Sales Have Ended
Ticket sales have ended
email us at team@50ACTION50.com and we will put you on our mailing list. Thanks!
Description
How might entrepreneurs and innovation teams tap into gender diversity as a success strategy from day one?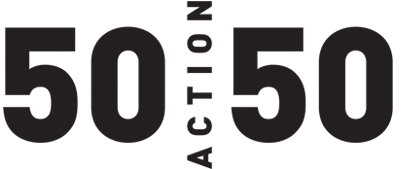 Thank you to our Host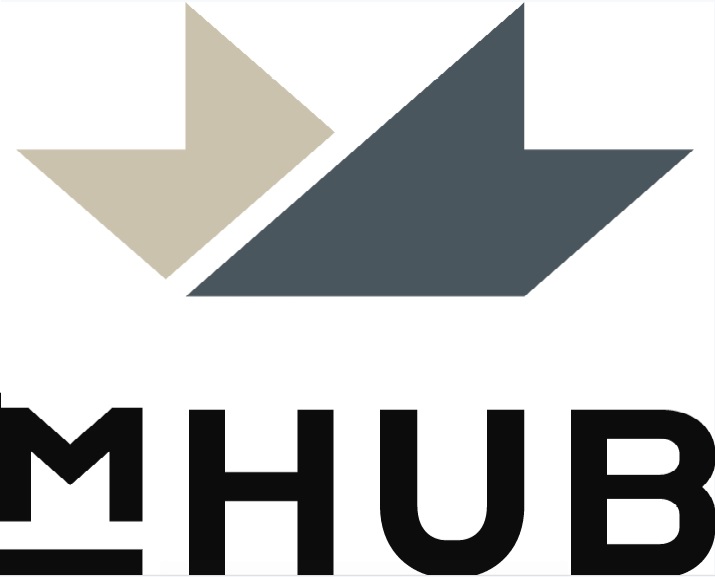 PANEL DISCUSSION & WORKSHOP
How do we act on the data showing that ROE is 35% higher in organizations that include women among senior management? Venture capital firm First Round Capital found that investments in companies with female founders performed 63% better than in all-male firms. What can we, as entrepreneurs and leaders, do to more effectively apply this information when we build our teams?
WHAT DO YOU GET OUT OF THE EXPERIENCE
Understand why & how to build great teams
Understand why diverse gendered teams provide better results
Develop a set of Actions with other attendees how you can impact your organization to deliver better returns
SCHEDULE
2:00 Networking with beverages and snacks
2:30 Welcome: Chair, Michele Wucker, CEO & Founder The Gray Rhino
2:35 Overview: Karen Gordon, Founder & CEO 50 ACTION 50 and WE DESIGN THINK
2:45 Panel "Why Gender Diverse Teams Deliver Better Results" Moderator Michele Wucker

John Higginson Chief Technology Officer at Enova International, Hyde Park Angels
Crystle Johnson Diversity & Inclusion for US, Mexico, Canada at Bosch
Alana (Ward) Robinson Founder, President and CEO , Robinson Group Consulting Inc. Advisor. Business Focused Technologist.
3:30 Panel "Investing in Diverse Teams" Moderator Terri Brax, CEO Women Tech Founders
Sonia Nayer, Vice President, Pritzker Group Venture Capital
Manas Mehandru COO, mHUB Chicago

4:15 Workshop - create actions!
Facilitators will lead groups of 8-10 attendees in exploring the forum topic: How might entrepreneurs and innovation teams tap into gender diversity as a success strategy from day one?
5:15 Workshop Presentations
Each group will present their action recommendations and commitments. Past attendees report that this part of the Forum is the most impactful.
6:00 Closing Reception: Food and Drinks

7:00 Goodbye & Thank You
.
FORUM BIOS
50 ACTION 50 Forum Chair, Panel Moderator, CEO The Gray Rhino & Company
Michele Wucker coined the term "gray rhino," which rocked the Chinese stock market in Summer 2017 when the government used it to signal a crackdown on financial risks. She is the author, most recently,THE GRAY RHINO: How to Recognize and Act on the Obvious Dangers We Ignore (St Martin's Press, 2016), an international bestseller that has been translated into five languages. With three decades of experience in media and non-profit management and content, turnarounds, and strategy, she founded Gray Rhino & Company in 2015 to help leaders and organizations to identify and strategize responses to risks that are neglected despite -and often because of- their size. She has been honored as a Young Global Leader of the World Economic Forum and a Guggenheim Fellow. Her previous positions include Vice President for Studies at The Chicago Council on Global Affairs; President of the World Policy Institute, which she re-launched in 2007; and Latin America Bureau Chief at International Financing Review. Her first two books are LOCKOUT: Why America Keeps Getting Immigration Wrong When Our Prosperity Depends on Getting It Right (PublicAffairs, 2006) and WHY THE COCKS FIGHT: Dominicans, Haitians, and the Struggle for Hispaniola (Hill & Wang, 1999). Her writing has appeared in publications around the world including CNN.com, The Guardian, The New York Times, the Washington Post, and The Wall Street Journal. She has been interviewed by many media including National Public Radio, CNN, CNBC, MSNBC, and Fox News. Visit her online at www.thegrayrhino.com or www.wucker.com
Panel Moderator, Teacher Care, Women Tech Founder, & CEO
Terri is an Impact Entrepreneur who connects people, organizations and ideas. She builds platforms that marry technology with neuroscience and education to equalize imbalances of power and help others develop to their potential. Terri created and leads both TeacherCare and Women Tech Founders. TeacherCare is a nation-wide agency that helps private families and organizations find highly-qualified teachers for childcare and educational services. TeacherCare has been recognized as the leader in personalized educational childcare, and has been featured in The Tribune, The New York Times and MSN News. Women Tech Founders, an event-driven platform that inspires, advances and connects the women tech founder ecosystem. WTF tells the stories of visionary women in tech to empower women to reach their dreams, advance business and change the world. Women Tech Founders has been featured in numerous media sources including Blue Sky Innovations, Crain's Chicago Business, Chicago Woman's Magazine, and WGN. In addition to entrepreneurial roles, Terri interviews leaders, speaks at leadership conferences, leads children's charities and is on boards at mHub, Chicago Woman Magazine, Luminity, The Chicago Metropolitan Bank and the Chicago Leadership Alliance.
Terri has been recognized though TechWeek's Top 25 Award, the Chicago Tribune's Most Remarkable Woman and Chicago Inno's 50 on Fire, and was published by Forbes as well as regional publications.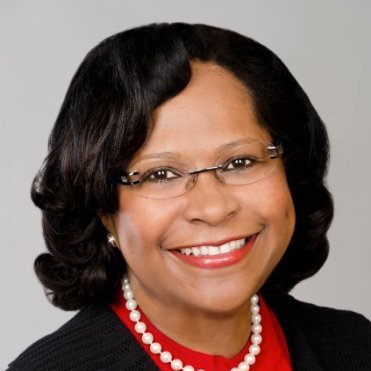 Founder, President and CEO, Robinson Group Consulting Inc. Advisor. Business Focused Technologist.
Alana is a trusted advisor and now supports organizations as an interim CIO. Alana has an extensive work history as a former IT executive leading PACE Membership Warehouse, Coors Brewery and Sara Lee Hosiery as CIO, RR Donnelley as SVP Manufacturing Operations, and as an IBM Public Sector Branch Manager. What is remarkable about Alana's career is that she keeps using her talents to drive business forward. Her not-for-profit and Board roles are extensive: World Food Programme, Woman of the Board Room, LEAD Program, National Hospice Foundation, & Executive Leadership Council.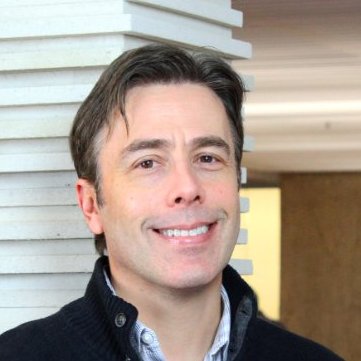 Chief Technology Officer at Enova International, Hyde Park Angels
John is the previous CTO for Wheels and FTD. He has been teaching in MBA program at Lewis University for over 17 years and an Advisor to the program. John's not-for-profit involvement includes joining the Illinois Technology Association Board. as well as being active with i.c.stars or over 5 years. Moving into the angel investment world, John joined Hyde Park Angels with a focus on Fintech.

Diversity & Inclusion for US, Mexico, Canada at Bosch
Crystle is a fearless diversity and inclusion leader who builds inclusive work cultures through courageous dialogue and experiential learning. She has proven that by leveraging diversity and inclusion, organizations have the ability to increase engagement and to meet organizational goals. In addition to a feature in SHRM's HR Magazine, Crystle has also been recognized as a Wonder Woman in Professional Woman's Magazine alongside incredible women like Michelle Obama, Angeline Jolie and other notable diversity and inclusion professionals.
Vice President, Pritzker Group, Venture Capital
Sonia joined Pritzker Group Venture Capital in 2016. She is responsible for sourcing, diligence and oversight for the firm's investments in consumer, enterprise and emerging technologies. Most recently, Sonia was vice president of product and head of mobile apps for RetailMeNot (NASDAQ: SALE), responsible for cross-platform strategy and leading an app redesign that earned a 2015 People's Voice Webby Award for Best Shopping App. Sonia joined RetailMeNot in 2014 following its acquisition of Pickie, the venture-backed mobile shopping start-up she co-founded in 2011.
Prior to Pickie, Sonia was a senior associate for Booz & Company leading post-merger integration and growth strategy projects for digital media and retail clients. Previously she worked in product management, investment banking, and engineering roles with Amazon, Goldman Sachs and General Motors.
Sonia holds a bachelor's degree in mechanical engineering, magna cum laude, from the University of Michigan and an MBA from Harvard Business School.
Chief Operating Officer, mHUB
Manas Mehandru is the Chief Operating Officer at mHUB, an innovation center creating the conditions for product development to thrive. Manas holds a Master's in Business Administration with concentrations in strategic management, economics and organizational behavior from the University of Chicago Booth School of Business and a Bachelor's in Electrical Engineering from Purdue University. As a World Business Chicago fellow, he played a critical role in defining the strategy and business plan en route to developing what is now mHUB. Manas spent more than a decade with UL (formerly Underwriter's Laboratories), helping manufacturers improve the safety, quality and performance of their products. He forged solutions to meet the needs and challenges of physical product manufacturers across a wide range of industry sectors. He also mentored and managed cross-functional teams. In addition, Manas led several strategic initiatives and developed a reputation for increasing productivity even when budgets shrank, and earned a UL Six Sigma Green Belt in recognition of his proficiency with a data-driven approach to process improvement.