Startup & Innovation Teams: Better Returns with Gender Balance

Wednesday, February 1, 2017 from 2:00 PM to 7:00 PM (CST)
Event Details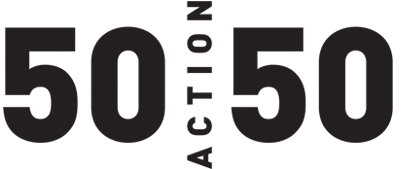 Activate Women's Full Economic Potential and Contribution
How might entrepreneurs and innovation teams tap into gender diversity as a success strategy from day one?
2pm - 7pm
Thank you to our Host:
PANEL DISCUSSION & WORKSHOP
How do we act on the data showing that ROE is 35% higher in organizations that include women among senior management? Venture capital firm First Round Capital found that investments in companies with female founders performed 63% better than in all-male firms. What can we, as entrepreneurs and leaders, do to more effectively apply this information when we build our teams?
2:00 Networking with beverages and snacks
2:15 Panel Moderated by Dan Fallon & Michele Wucker
 

Stella Ashaolu, CEO, Founder WeSolv




Stella recognized that diverse talent and employers needed to be connected in a new way. She launched

WeSolv

across the nation to help companies to apply diverse talent strategies to solving real business challenges. Stella has an MBA from the USC Marshall School of Business and experience as a senior management consultant at Gallup, where she lead teams in increasing enterprise performance by optimizing workforce, marketing, and operations strategies.

Built in Chicago has named

 

WeSolv

 one of its

50 Startups to watch in 2017

.

   
 

John Barnes, VP Mobile Products, SalesForce




John leads the mobile product teams within the Salesforce Marketing Cloud. These mobile products allow Fortune 500 and B2C marketers to reach their customers on mobile devices. SalesForce is a leader in pay equity. In 2015 SalesForce reviewed its workforce pay in order to

equalize compensation across the company and close the gender pay gap

. One thousand employees' paychecks were adjusted  for a total change of three million dollars. John speaks and writes on the issues of cloud computing.

   
 

Julie Novak, CEO, Co-Founder PartySlate




Julie has been growing companies for over 20 years. In just under a year Julie created

PartySlate

to help event professionals showcase their capabilities and help the rest of us find the resources we need to create amazing events. Julie has a long history of success growing digital advertising business as President of Agency.com, then as the Razorfish GM, and then EVP of Vibes Media, which she left to start

PartySlate

. Built in Chicago has named

PartySlate

one of its  

50 Startups to watch in 2017

.
4:30 Workshop - create actions! 
Facilitators will lead groups of 8-10 attendees in exploring the forum topic: How might entrepreneurs and innovation teams tap into gender diversity as a success strategy from day one? 
5:30 Workshop Presentations
Each group will present its action recommendations and commitments. Past attendees report that this part of the Forum is the most impactful.
6:00 Closing Reception 
FORUM Host and Co-Chairs
Forum Host Paul Dodd, Head of Sales, Google for Attribution 360
As an accomplished sales executive and entrepreneur, Paul excels at building high-performing teams and leading change in dynamic and competitive environments. He provides a strategic focus drawing on execution, leadership and communication skills. Paul came to Google via its acquistion of Austin based adometry, now Attribution 360.

Forum Co-Chair Dan Fallon, COO CIO CTO, Investor Irish Angels
As an accomplished technology and business leader who has focused on business transformation and leading innovation teams, Dan has first hand experience in unleashing the power of balanced gender teams in corporate and startup environments. As co-chair, Dan brings a perspective drawing on his board roles at Junior Achievement Chicago, Illiinois Tech and others. 
Forum Co-Chair Michele Wucker, CEO, Gray Rhino & Company
A global thought leader with experience in think tank and media leadership, Michele makes the simple but powerful point that humans are all too likely to ignore obvious, critical issues in business and life, often until they come crashing into us. Her third book, The Gray Rhino: How to Recognize and Act on the Obvious Dangers We Ignore, describes this problem and offers strategies to counter the biases and other obstacles to acting in time. As co-chair, she lends a practical perspective on the benefits to companies, communities and society of activating women's full contributions. Learn more about the gray rhino framework here.
 THANK YOU GOOGLE for HOSTING 
 Committee Companies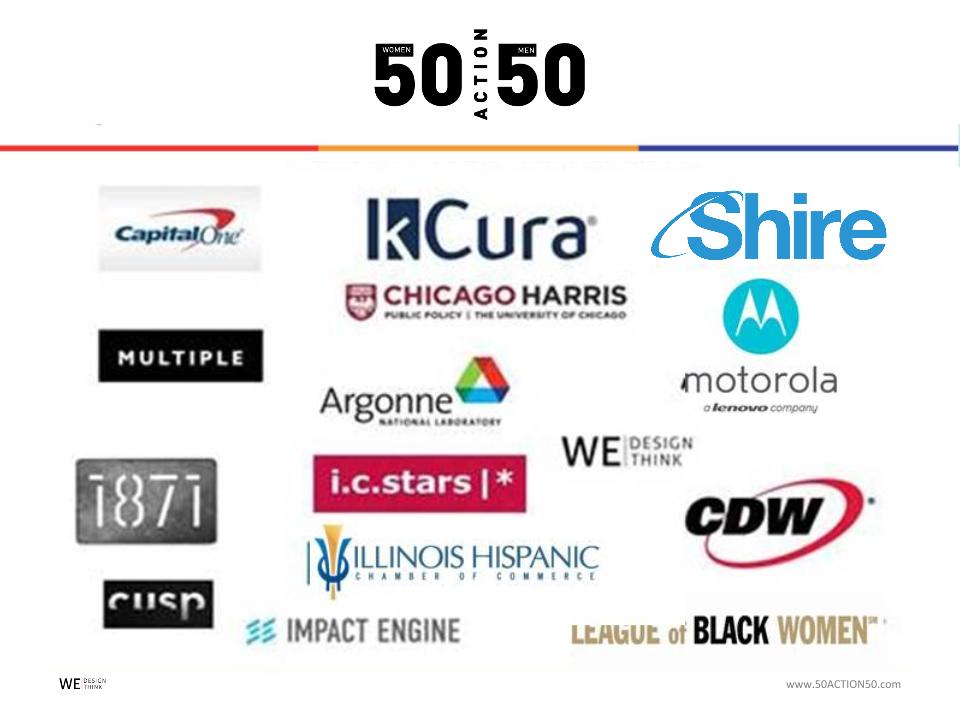 When & Where

Google
320 North Morgan Street
#600
Chicago, IL 60607


Wednesday, February 1, 2017 from 2:00 PM to 7:00 PM (CST)
Add to my calendar
Organizer
50 ACTION 50
WE Design Think's social impact division selects an issue that has been at the forefront of private and public discussions and moves a willing coalition of change makers to action. 50 ACTION 50 was born to address how to ACTIVATE WOMEN'S FULL ECONOMIC POTENTIAL AND CONTRIBUTION. 50 ACTION 50 brings innovation principles and human-centered design to this economic issue. We foster discussion between women and men while framing the problem using the entire picture: actions that matter in the family, community, and workplace.
WE Design Think
WE Design Think is a community of leaders and innovators who believe that human-centered design can positively impact organizations, communities, and families by helping them adapt and remain competitive in a rapidly shifting global economy.  WE Design Think works with companies to train employees in innovation mindset and skillset to create new economic value. Yes, we help you innovate new products and services.