Startup India & Digital India Initiatives and Innovation - Entrepreneurship Incubation in India

Sunday, November 22, 2015 from 10:30 AM to 12:00 PM (PST)
Event Details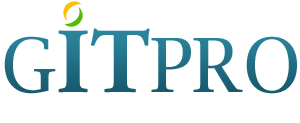 Startup India & Digital India Initiatives
and Innovation - Entrepreneurship Incubation in India
2055 Laurel Wood, Ste 210, Santa Clara, CA 95054
RSVP : https://gitpro-startup-2015.eventbrite.com
Hello and Namaste,
Hope you are well and as excited as we are with the successful session on Digital India by the Hon. PM of India with leading CEOs, that GITPRO was a proud co-organizer.
As a followup, we would like to provide this session on:
1. 10:30-11am Startup India and Digital India Initiatives: Dr. Srinivasa, Deputy Consul General of India and Khanderao Kand GITPRO
2. 11:00: In the context, introduce team and work of Bhau Institute of Innovation, Entrepreneurship and Leadership,  a GITPRO partner in fulfilling the mission. It will be an excellent opportunity to know about this movement and be part of it.  Team: Dr. Ahuja, Director COEP, Mr. Jeet Vijayvargiya CEO- Bhau Institute and Mr. Narendra Kale, Co-founder Bhau Institute
 Bhau Institute of Innovation, Entrepreneurship and Leadership
is the brainchild of like-minded people from USA and INDIA who are devoting their effort, time and money to set this up and bring it up as the model institute across the globe.

An ultramodern award winning building with over 22,000 square feet is nearing completion. The facility is equipped with innovation labs, an incubation center, training facilities, an auditorium and a set of classrooms with a video conference facility and a digital library.

It will create a healthy environment that encourages budding entrepreneurs all the way from an idea to a full-fledged vibrant company.

Entrepreneurial education, incubation and innovation center are three focus areas
With that in mind, Bhau Institute has invested in creating a world class building on the premises of COEP which opens soon. We are now looking for areas that we would love to get your involvement in:
Being part of the faculty/ courseware experts –even through Skype/ Video conferencing

Mentorship to the startups both in USA and in India as well as cross border companies

Contribute small or big funds towards this movement of making Pune the destination of start ups.
Have questions about Startup India & Digital India Initiatives and Innovation - Entrepreneurship Incubation in India?
Contact the organizer
When & Where

Persistent Systems Ltd.
2055 Laurel Wood,
Suite 210
Santa Clara , CA 95054


Sunday, November 22, 2015 from 10:30 AM to 12:00 PM (PST)
Add to my calendar