Description
--
Do you believe city services can be improved? Finding more foster care parents. Tracking critical city assets online. Faster community response to emergencies.
This is Startup in Residence (STIR), a ground-breaking sixteen-week collaboration that connects government agencies with civic-minded startups. STIR improves city services using technology that lowers costs, enhances productivity, better engages residents and improves quality of life.
You are cordially invited to celebrate the companies and city staff that are changing the way government works as part of the STIR 2016 Cohort. You'll hear brief pitches for the technology products being co-developed by 14 startups working with government partners across 13 departments in San Francisco, Oakland, San Leandro and West Sacramento.
The challenges are real, and the STIR experience is already making a difference. Join us to see civic innovation in action.
AGENDA:
10:30am-11am: Welcome / Remarks from City Leaders
11:00am-12pm: Pitches from Startups & City Partners with guest MC Monique Woodard, Venture Partner, 500 Startups
12pm-1pm: Networking and Reception
This is an invite-only event. RSVP is required.
STIR is a program of San Francisco Mayor's Office of Civic Innovation in partnership with the San Francisco Department of Technology.


2016 Demo Day Sponsor: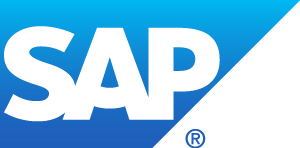 2016 Strategic Partners:

Organizer of Startup in Residence 2016 Demo Day
The Mayor's Office of Civic Innovation brings new ideas and creative strategies into government that make City Hall more accountable, accessible, and responsive. We pilot public-private partnerships that help City Departments improve the interface between government and citizens with modern and innovative solutions.