Location
Galvanize
111 South Jackson Street
Seattle, WA 98104
Refund policy
Refunds up to 7 days before event
Description
Tech is weird. Let's laugh about it.
Join us for a night of comedy featuring the first-class talents of Bridget Quigg and Kermet Apio. We'll start the evening off with an open mic for three startup founders. Guests are welcome if they are accompanied by a startup founder, exec or investor. So make a night of it and bring out your significant other, plan a team night out or just pick up a stranger on the street. We have a very limited number of seats for non-founders, non-investors, i.e., startup "community" folks. When those seats are gone they're gone.
Doors open at 6:30pm (with drinks and snacks), announcements and open mic starts at 7:15pm, mind blowing comedy follows. Your admission gets you one drink ticket. It's a cash bar after that.
Introducing: Edi Zanidache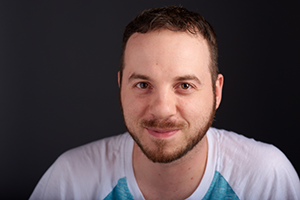 Our partner in crime and emcee for the evening is a veteran of the Seattle comedy scene, Edi Zanidache.
Edi can only be described as a carnival ride that spins really fast, never ends, but won't make you sick. The stand up comedy game has treated Edi good for 14 years but that hasn't stopped him from making a comedic 14 track comedic rap album and producing four feature films all filmed in Seattle.
Introducing: Bridget Quigg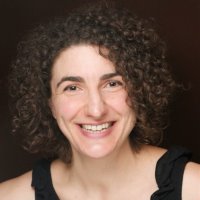 Bridget Quigg will open the 'professional' portion of the evening with a spot we're calling "Tech is Weird".
Bridget Quigg is a comedian, songwriter and graduate of Stanford University. Bridget has worked at tech startups for more than a decade. Her most recent one-woman show, Techlandia, sold out in Seattle and was featured in Geekwire and on NPR. A long time improviser and comedian, Bridget also brings the principles of improvisational theater principles to businesses to help them build stronger teams. Bridget currently works as a freelance writer, writing coach, and trainer.
Introducing: Kermet Apio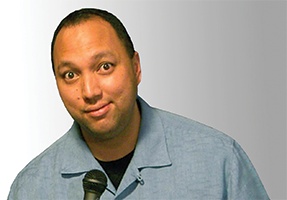 Headlining the evening will be Hawaiian-born, Seattle-based comic superstar, Kermet Apio.
Kermet was the winner of the 2009 Great American Comedy Festival and has had numerous appearances on television and radio. He has showcased at comedy festivals in Aspen, Las Vegas, and Vancouver and has performed in 47 states and 3 Canadian provinces. He is a past winner of the Seattle Comedy Competition and was a semi-finalist in the San Francisco Comedy Competition. Also, in 1988 he was Dishwasher of the Month at the Sea-Tac Airport Denny's.
(Note: refunds for cancellations are available up to 7 days prior to the event. So block your calendar when you RSVP.)