Startup Grind Seattle hosts Marc Nager, CEO Startup Weekend

Monday, February 25, 2013; ends at 9:00 PM (PST)
Event Details
We have a special guest at this event. Derek Anderson, the founder of Startup Grind will be here to also talk with Marc and all of the guests. Don't miss meeting Derek, he has grown Startup Grind to 39 chapters across the globe and has a goal of 100 by the end of 2013.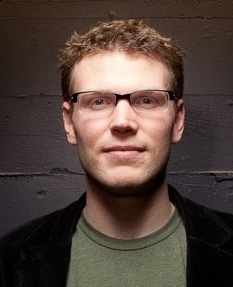 Marc Nager (pronounced Naw-ger) is the CEO and co-director of Startup Weekend. Both a Swiss and US citizen, Marc has enjoyed an amazing 26 years enjoying the outdoors, pursuing seemingly risky endeavors, and following a multitude of career paths. With a degree in International Business from Chapman University in Southern California he left his MBA program after the first semester to pursue a new career path. Scratching his own itch to learn how to launch a startup, Marc found the opportunity to acquire Startup Weekend the for profit entity in order to turn it into a non-profit and then went on a mission to scale it around the world. Passionate and curious about the world of startups, Marc has found a way to help others pursue their ideas and dreams. Startup Weekend has landed him in over 40 cities around the world where he's listened, observed, and helped over 450 of the earliest stage startups. Among others, his pursuits have caught the interest from the likes of Entrepreneur Magazine and Forbes.
COST: $17 to be paid in advance.
AGENDA
6:00 - Networking and Beer/Wine/Appetizers
7:00 - Fireside Chat
8:15 - Questions and More Networking
WHAT IS STARTUP GRIND?
Startup Grind is a 40-city event series hosted in 15-countries that educates, inspires, and connects entrepreneurs. Rooted in the heart of Silicon Valley, Startup Grind brings the world's greatest founders and investors to tell their stories on stage and share it with our global startup community. There are brilliant entrepreneurs everywhere so start learning and networking with them at your local Startup Grind community. 
For more information visit www.StartupGrind.com or follow us on twitter @StartupGrind.
HOSTED BY
Michael Grabham - Director of Startup Grind Seattle
Michael is optimistic, genuine and a problem solver. He loves starting companies and enjoys the collaboration with smart people to figure out how to create value for a customer. He has been lucky enough to start a few companies, raise capital and see the hard work payoff. Michael enjoys the experiences you must go through to get a company into a growth mode and see its first service/product create revenue. 
He is a currently working on an platform to help the homeless in the US, that has yet to be released to the public and works with a web design/development company CrashShop that does some very cool mobile applications and websites.
www.crashshop.com where humans meet technology
Email:  mike@startupgrind.com | Twitter: @grabmike | blog: michaelgrabham.com
When & Where

Graham and Dunn Law Offices
2801 Alaskan Way #300
Seattle, WA 98121


Monday, February 25, 2013; ends at 9:00 PM (PST)
Add to my calendar
Organizer
Startup Grind is the world's startup community, actively educating, inspiring, and connecting founders in over 170 cities.
We nurture startup ecosystems in 63 countries through events, media, and partnerships with organizations like Google for Entrepreneurs.
The cornerstone of our global community are monthly events featuring successful local founders, innovators, educators and investors who share lessons learned on the road to building great companies.
Founded in Silicon Valley by Derek Andersen, Startup Grind has now hosted 2,000 fireside chats since its founding in 2010.
To date, Startup Grind has helped 170,000 entrepreneurs find mentorship, connect to partners and hires, pursue funding, and reach new users.
Startup Grind Singapore was founded in May 2012, we are one of the active grass-root startup communities in Singapore.
More info at http://startupgrind.com/singapore or tweet us @StartupGrindSGP!