Startup Grind Buenos Aires + Colombia Demo day

Thursday, February 26, 2015 from 2:00 PM to 6:00 PM (Argentina Standard Time Argentina (Buenos Aires) Time)
Event Details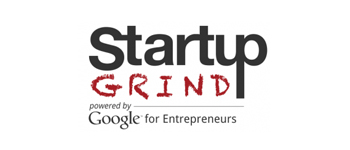 Startup Grind es una comunidad global diseñada para inspirar, educar e inspirar emprendedores alrededor del mundo. Se realiza en 150 ciudades en 65 países desde hace 3 años. En esta oportunidad nuestro orador principal será Santiago Pinto Escalier, inversor ángel y emprendedor con más de 20 años en la industria de internet y tecnología de América Latina. 
Santiago Pinto Escalier es un emprendedor serial con 20 años de experiencia en la industria de tecnología/Internet en América Latina, Estados Unidos y Europa. Es Vicepresidente de Desarrollo Corporativo y Co-Fundador de
Motormax
, una empresa que desarrolla soluciones de comercio electrónico para el mercado de las ventas de automóviles y prendas. Además de Motormax,
Smowtion
Santiago cofundó, una plataforma de anuncios de la red de la oferta global, y
Bumeran.com
, una compañía de contratación electrónica que opera en España y América Latina. Ha recaudado más de 45 millones de USD en capital de riesgo en los últimos 10 años.
La pasión de Santiago para el espíritu emprendedor le ha impulsado a viajar mucho e invertir a nivel mundial. Actualmente, Santiago tiene inversiones en
Satellogic
 que permite el software para reconfigurar cargas útiles para constelaciones nano-satélite; 
Huntmads
, una red de publicidad móvil comprado por Opera Medios de Comunicación; 
Solapa4
 una herramienta georreferenciada en línea para la producción agrícola; 
Fnbox
, una compañía de tecnología de América Latina enfocada en optimizar las empresas de Internet; 
Ashiwea
, que crea programas de fidelización de clientes; y 
Inspirit Angels
, 
una empresa de inversión ángel.
Santiago es Emprendedor Endeavor y un graduado de la Universidad de Stanford, que se centra en la creación de empresas innovadoras, la inversión en nuevas empresas y ayudar a los empresarios argentinos. Asimismo es mentor de NXTP Labs desde el 2011. 

Luego,
15 emprendimientos de Innpulsa Colombia
serán los protagonistas en el escenario en el marco del Innpulsa Colombia Demo Day. Los emprendedores se presentarán ante inversores y la comunidad ante la presencia de un jurado compuesto por:
Mariana Uribe de Embajada de Colombia en Argentina, 
Santiago Fossati de Kaszek, 
Pablo Simón Cassarino de Quasar Ventures y 
Ariel Arrieta de NXTP Labs
AGENDA
14.00 a 14.30 Recepción

14.30 Inicio de Entrevista - Startup Grind: Santiago Pinto Escalier, inversor ángel, emprendedor

15.30 Demo Day Innpulsa

16.30 Networking - Deliberación del jurado 

17.30 Anuncio de startups destacadas y entrega de reconocimiento
LUGAR: Universidad de Palermo - 
Cabrera
3641
FECHA: 26 de febrero 14.00 a 18.00

Have questions about Startup Grind Buenos Aires + Colombia Demo day?
Contact NXTP Labs
When & Where

Universidad de Palermo
Cabrera 3641
Buenos Aires, Argentina
Argentina

Thursday, February 26, 2015 from 2:00 PM to 6:00 PM (Argentina Standard Time Argentina (Buenos Aires) Time)
Add to my calendar
Organizer
NXTP Labs was founded in 2011, with a clear mission to catalyze innovative Latin-American tech founders, and help them achieve their full potential by providing them with capital, hands-on support and access to an international community of like-minded entrepreneurs, investors and mentors.
After 5 years of intensive operations, NXTP Labs has been gaining the recognition as one of the most important and active early stage investment fund in Latin America.  NXTP Labs has invested in 174  companies and proved there is a vast availability of businesses needing capital resources plus entrepreneurial know-how to achieve their full growth potential. These businesses are already showing good growth prospects and increasing value.
NXTP Labs' portfolio spreads throughout different industries. The Fund has shifted its investment focus from pure-digital companies towards companies that use technology as a strategic base, but also integrate hardware, or other elements that are helping to close the gap in traditional industries such as agriculture, financial services, tourism and education.  NXTP Labs Partners have also built important inroads into Latin America's crescent creative economy solutions, with investments in areas like Media & Entertainment, Big Data, Security & Infrastructure, IOT and Break-through.