Description
Hey founders...it's time to shift your thinking! Startup Game Changer will help you take your startup to the next level with actionable tips from insiders within the NYC startup ecosystem.
This 2-hour free breakfast session will provide the tools you need to accelerate the growth and success of your business. Collectively, our panelists -- representing investment and professional service firms offering VC, legal, financial, banking, HR, and business development -- have supported thousands of startups worldwide from the ground up.
We've done the research, culled the most salient points of startup success, and are prepared to share with you the what the best companies do to build traction and successfully scale -- and what you can do too.
In this session you'll learn:
How to attract investment if you're a first-time entrepreneur

The best method for calculating how much your company needs to raise

The most cost-effective HR strategy

What investors look for

How to effectively drive and scale revenue growth

Legal steps you need to take to protect your IP

And more...!
Of particular note is the caliber of the event's panelists:
David Ehrenberg, CEO and Principal – Early Growth Financial Services
Steve Davis, Partner – Goodwin Procter
John Pennett, Partner
–
Eisner Amper
Lucas Nelson, Principal

–

Gotham Ventures
Kate Shillo, Director

– Galvanize Ventures
Josh Reinhold, Regional Sales Consultant – TriNet
Moderator: Frank Rimalovski, Executive Director, NYU Entrepreneurial Institute at New York University
Come prepared to ask questions, to network, and to learn how to take your startup to the next level.
---

Early Growth Financial Services is an outsourced financial services firm that provides accounting, CFO, strategic finance, tax, and valuations services and support to small to mid-sized companies nationwide, With 400+ clients from NYC to Silicon Valley, we understand the challenges and opportunities of businesses at every stage of the development process and can provide the necessary financial services.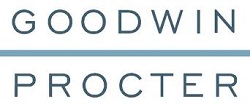 Goodwin Procter LLP is a leading international law firm and our Technology Companies Group is a highly focused team of over 180 lawyers who provide representation to more than 1,000 emerging companies and entrepreneurs, 200 venture capital and private equity firms, and many leading investment banks. We take pride in understanding our clients' businesses, share their entrepreneurial spirit and drive, and provide counsel in connection with venture financings, IPOs, mergers and acquisitions and other corporate matters.

Eisner Amper is a leading full-service advisory and accounting firm, and is among the largest in the United States. We provide audit, accounting, and tax services, as well as corporate finance, internal audit and risk management, litigation services, consulting, private business services, employee benefit plan audits, forensic accounting, and other professional advisory services to a broad range of clients across many industries.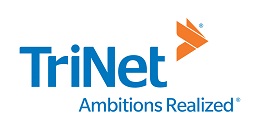 TriNet is a 25-year old organization that provides strategic HR services to small businesses. They partner nationally with thousands of startup founders to provide exceptional health insurance benefits, payroll, workers' compensation, 401(k), a paperless technology platform, and other strategic HR services like recruiting and salary studies.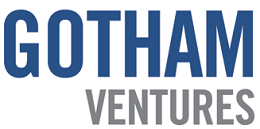 Gotham Ventures is a venture capital firm based in New York City. We work with the visionaries of today to create the successes of tomorrow. We invest in early-stage information technology startups based in our backyard. We are proud to be an active partner, leveraging our expertise and relationships to provide substantial value to our portfolio companies. Gotham Ventures is part of the DFJ Network, the largest venture capital network in the world.

Galvanize Ventures is a seed stage venture capital fund; we invest across the country and believe exceptional teams can originate from any location. We approach venture from a unique vantage – community first. The Galvanize Community is a startup ecosystem focused on collaboration, connection and education to facilitate and grow emerging companies.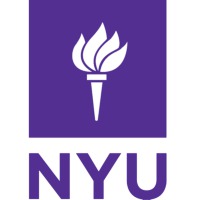 NYU Entrepreneurial Institute empowers entrepreneurs from idea to impact, offering educational programming, events, resources and funding, via the NYU Innovation Venture Fund, to inspire, educate, connect, and accelerate entrepreneurs across NYU.