Startup Founder Talk: Michael Troiano of G20 Ventures on Funding for Early-...
Description
21+. Join Boston New Technology at First Republic Bank on March 5th to:
Hear an educational and inspiring talk with accomplished entrepreneur and venture storyteller, Michael Troiano on Funding for Early-Stage Startups.

Ask your questions

about early-stage funding.

Network

with Boston-area startup founders over dinner and drinks.

Hear networking tips from expert Tom Maloney

Hear startup founders give 20-second introductions to the audience, to plug their startup and ask attendees for any support they need. All attending founders will have a chance.
The $15 tickets will only be available until 24 hours prior to this event, so register early!
Discussion Topics:
More details to be posted soon!
About Michael Troiano: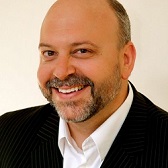 Michael Troiano is a venture capitalist who brings nearly 25 years of executive leadership and marketing experience to bear for entrepreneurs. He most recently served as the Chief Marketing Officer of Actifio, a global enterprise data-as-a-service provider he helped turn from an obscure virtualization technology into a venture capital "unicorn" valued at over $1.2 Billion. As CMO from 2012 to 2017, Mike helped grow revenue over 80% per year, creating the Copy Data Virtualization category while expanding the business into blue chip accounts across 37 countries.
He spent his early career at top worldwide ad agencies including McCann-Erickson and FCB, and was named the founding CEO of Ogilvy & Mather Interactive in 1995. He later served as the president of NASDAQ-listed systems integrator Primix, and as General Manager of mobile content pioneer m-Qube from inception through one of the largest Boston-based venture capital exits of 2006.
Mike is a graduate of Cornell and the Harvard Business School, a TechStars mentor, a Board Member of the New England Venture Capital Association, and a strategic advisor to Actifio. He is ranked in the top 1% of the most influential people on Twitter and among the most popular writers on venture capital and entrepreneurship on Medium, and hosts the popular Boston startup community podcast How Hard Can It Be?
To save on tickets and enjoy exclusive benefits, purchase a BNT VIP Membership. Learn more: http://bit.ly/bNtvip
Brought to you by: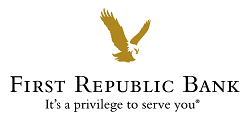 First Republic Bank - It's a privilege to serve you. First Republic Bank is the bank for entrepreneurs. We offer world class tailored banking solutions without the high balance requirements that other private banking institutions usually require. www.FirstRepublic.com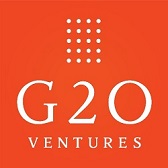 G20 Ventures - Early traction capital for East Coast enterprise tech startups, backed by the power and expertise of 20 ​of the Northeast's most accomplished ​entrepreneurs. www.G20VC.com

Climbing The Success Ladder helps you with Goal Setting. Positivity. NLP Coaching. Change. Getting Unstuck. Boston New Technology Co-organizer and Startup Adviser, Tom Maloney, trains entrepreneurs to be successful! Learn more: www.ClimbingTheSuccessLadder.com
Join Tom Maloney's free Networking Workshop on February 22nd here!

Cape Ann Development Partners - Enterprise-class software, app and web development for startups! We offer the best value for early-stage companies who are not ready to hire full-time technical staff or need to quickly augment their existing IT staff. Visit www.CapeAnnDevelopment.com / Contact Ned Lomigora at info "at" CapeAnnDevelopment.com or call 781-267-9763.

Coalition Boston – Coworking community. Our relaxing and professional community is a top-notch mix of small businesses, entrepreneurs, startups, and small branches. Join now for great deals on private office and coworking memberships at their new Chinatown location! Coalition seeks incubators, accelerators, and investment firms looking for a new home. Visit Coalitionspace.com/boston/ or email: Boston "at" coalitionspace.com
Agenda:
6:00 to 7:00 - Networking over dinner, including beer, wine and more
7:00 to 7:05 - Announcements
7:05 to 7:45 - Founder Talk on Early-Stage Startup Funding with Michael Troiano
7:45 to 8:00 - Networking Tips and 20-second Founder Introductions, led by Tom Maloney
8:00 to 9:00 - More Networking
Directions & Parking:
First Republic Bank is 2 blocks from the MBTA Red line South Station at 160 Federal St, Boston (at intersection with High St - map here). Come to the 8th floor.

Parking:
There are parking meters along Atlantic Ave and other area streets, but we recommend parking at the Garage at Post Office Square - only $9 after 4 pm.
Upon Arrival:
Find our check-in table in the lobby and present your valid photo identification to pick up your name tag and access card. Then, come to the 8th floor and follow signs to our meeting space on the 7th floor, down the stairs.
----------------------------------------- Attendance Terms ---------------------------------------
To attend, your full name and valid email must be submitted when you register for a ticket. Registrants and their guests (collectively, "Attendees") who attend Boston New Technology (BNT) events agree to hold harmless and indemnify the BNT Organizers against any and all claims and actions brought by Attendees from harm suffered at an event, including, without limitation, expenses, judgments, fines, settlements and other amounts actually and reasonably incurred in connection with any liability, suit, action, loss, or damage arising or resulting from the Attendee's attendance of a BNT event. By sending an affirmative RSVP, Attendees thereby acknowledge that they are willingly assuming any and all risks associated with attendance of a BNT event, and will hold BNT Organizers harmless against any and all harm which may arise due to said attendance. Attendees also agree to be contacted by BNT. Attendee contact information will never be shared with other parties, other than any listed here: (none).
By entering the event premises, you consent to interview(s), photography, audio recording, video recording and its/their release, publication, exhibition, or reproduction by Boston New Technology and its affiliates and representatives. See details here.
----------------------------------------- VIP Membership Terms ---------------------------------------
People who purchase a VIP membership (collectively, "VIP Members") agree to hold harmless and indemnify the Boston New Technology (BNT) Organizers against any and all claims and actions brought by VIP Members from harm suffered at any event hosted or promoted by BNT, including, without limitation, expenses, judgments, fines, settlements and other amounts actually and reasonably incurred in connection with any liability, suit, action, loss, or damage arising or resulting from the VIP Member's attendance of such events. Tickets to BNT events are guaranteed to be available to VIP Members before they are made available to the general public. Members may have as little as one week to register and save their spot. Also, members should arrive within the first half hour of any event to ensure entry, or notify the organizers about their late arrival. To gain entry to BNT events, you will generally need to show valid photo identification. On rare occasions, our event venues may require attendees to be at least 21 years of age. VIP Members also agree to be contacted by BNT. VIP Member contact information will never be shared with other parties.