One of the most difficult skills to master, no matter how brilliant the entrepreneur, is the ability to communicate effectively to an audien
About this Event
One of the most difficult skills to master, no matter how brilliant the entrepreneur, is the ability to communicate effectively to an audience why their company exists, why they should care, why they should be excited, and why they should want to get on board.
Every stakeholder, from customer to investor to employee, needs to be exactly on the same page. If we borrow from the Johari Window model, we know there are likely 3 equally important yet differing versions or our company: the version of the company we know, the version we think other people know, and the version other people actually know. All successful companies have triangulated these three versions into one.
The quality of your pitch is what lands meetings with potential clients and investors. It generates new opportunities. It's can also be the difference-maker in landing amazing talent to join your team.
coLab is proud to present this 2-part workshop on how to construct and then deliver a "demo day" style presentation.
The "demo day pitch" is the most audience-centric pitch of your startup you'll ever give. If you're lucky, it's to a room full of investors. Luckier still, you're on stage at TechCrunch Disrupt getting both funding AND PR.
A demo day pitch is different from other pitches for several reasons:
1. Your audience isn't opening an investor ppt in their inbox, they're buying a ticket to a performance.
2. The pitch deck augments the story, not the other way around, and should be graphically complementary rather than descriptive.
3. The goal is to inspire the audience to seek you out after the show, excited to know more. The goal is to get a meeting; anything more and you're only handing your audience ammunition with which to shoot holes.
The demo day pitch is used by world-renowned accelerators such as YCombinator, TechStars, 500 Startups, and Chinaccelerator, as the final showcase of each batch.
The foundational work and process of your pitch development will extend benefits to every aspect of your company and how you build it. Whether it's an investor, the bank, the customer, or your partner, you will need to both sell and defend your company's place in this world.
And we're here to help you do that. 
Pitch Deconstruction
In the first session we're going to go through all the slides you'll need and all the slides you won't, and discuss the reasoning behind each.
This is where we take the elevator pitch, expand it, mix in some data, flex our industry and competitive knowledge, and even do a little bragging about ourselves and our team. And of course, we end with an ask.
We'll also look at each slide through the lens of the investor, and how you can get through it all in just 5 minutes.
We'll close with some tips around the design of the deck so that it emphasizes and augments the story without detracting from you, the presenter. You'll then receive the deck used in the workshop to start building your own.
Lunch and a beverage will be provided by The Bike Shop. Please inform us in advance of any allergies.
Agenda:
11:30 - 12:00 pm | Grab Lunch + Connect
12:00 - 1:00 pm | Presentation
1:00 -1:30 pm | Q&A + Wrap-up
--------------
Next Startup Founder - Pitch Night 
November 26th, 5:30pm - 8:30pm, 2020
This is the scary part. Now you need to stand in front of a group of people and take them on a journey that makes the listener want to write themselves into the story! And hopefully, after a few follow up meetings with you and your team, they'll want to write a cheque as well.
The pitch night session is where we'll focus on your delivery, stage presence, timing and deck design. All in a friendly and encouraging environment with a small panel of seasoned entrepreneurs/investors to give some high-level thoughts as well.
We welcome everyone to attend, however we will ask that you have a business that you would like to work on presenting. If you have a work in progress, even better. An existing business with a deck you've been using to pitch investors already? Let's make it perfect.
About Todd Embley
Todd is a serial entrepreneur who is well versed in VC, startups, community building, and accelerator programming and operations, at a global level. He is a Director at Founder Institute, Western Canada, and Executive Producer & Host of The Negotiation Podcast.
Previously he spent 8 years in China, first as an entrepreneur then with SOSV's Chinaccelerator where he was Program Director for 4.5 years. There he vetted more than 3000 applications, working with more than 75 graduating companies and 300 founders. He led Chinaccelerator to become not only the #1 accelerator program in China but also the world's #1 seed investor in female-led startups.
Todd has been a speaker at StartupFest in Montreal; East Meets West in Honolulu; Global Accelerator Network partner conference in San Diego; BREAK in Bali, Indonesia; START Summit in St. Gallen, Switzerland; LIFT conference in Geneva; DreamPlus in Seoul, Korea; Global Mobile Internet Conference in Beijing; TEDxSuzhou @ SuzhouU; and GSMA Innovation Labs in Shanghai.
-----
Attendees consent to their filming and sound recording as members of the audience. By entering this event you agree to being filmed or photographed which may be used for marketing or promotional purposes.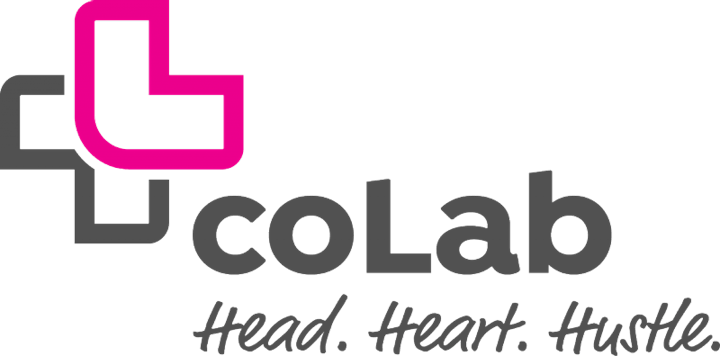 Presented By
Okanagan coLab
Founded in 2011, coLab is the Okanagan's premier coworking space. With hundreds of members, coLab is a space for independent professionals and remote workers to network, socialize, and get stuff done. Whether it's the professional environment that motivates you to be more productive, the ample networking opportunities that lead to your next big move, or just the fact that you actually have a place to meet clients that isn't a coffee shop, coLab allows you to work more effectively.

Community Partner
About Valhalla Angels
Established in 2003, (long before the Dens & the Tanks), Valhalla Angels is a community of Canada's top angel investors (home to Canada's angel of the year in 2018 & 2019). We provide constructive guidance to all startups that apply to pitch to our members, as we wish to see our innovative communities grow and succeed. In addition our members are continually giving back to their community through volunteering their time, experience and guidance. We have 4 active chapters in Western Canada and operate under a five-pillar business model under the parent, Valhalla Private Capital - education, training, advisory services, angel network and funds.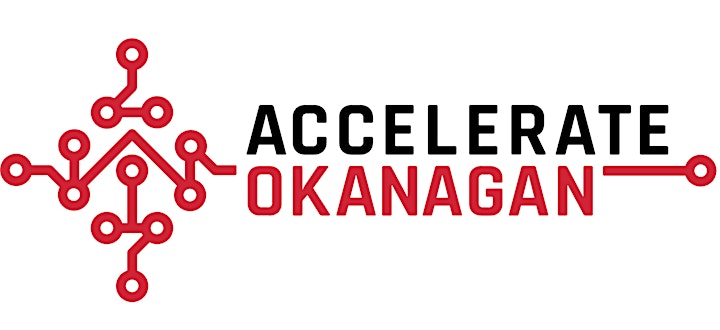 About Accelerate Okanagan
Accelerate Okanagan (AO) is a not-for-profit organization that gives entrepreneurs the mentorship, connections, and community they need to build technology-driven ventures. At Accelerate Okanagan we work with everyone from students to well-established companies. Aspiring entrepreneurs, startups, job seekers, career-changers, companies looking to expand and grow, and companies with proven track records come to Accelerate Okanagan to learn and foster their success. Our programs are designed to meet the ever-changing needs of our community.