Description
Join us for our StartUP FIU Procurement Vendor Set Up session on March 26, 2019. The StartUP FIU Procurement program was created with the opportunity to develop low to moderate small minority owned businesses by providing the necessary tools for the development and growth of their business by procuring with FIU and other anchor institutions. Our goal with the New Vendor Set Up sessions lead by StartUP FIU Procurement Director, Barbara Cotto, is to provide the tools to possible FIU suppliers on how to register and to provide immediate assistance to those who have all documents available to initiate the process.
Agenda:
4:00 – 4:05pm Welcome/Opening Remarks
4:05 – 4:20pm Overview on StartUp FIU Procurement
4:20 – 4:30pm Registration tool preview
4:30 – 5:15pm How to set up your new supplier registration
5:15 – 5:30pm Q & A with procurement officers
Registration is required to ensure confirmed attendance. Sign up as seats are limited! For more information please contact Barbara Cotto via email at Startupproc@fiu.edu.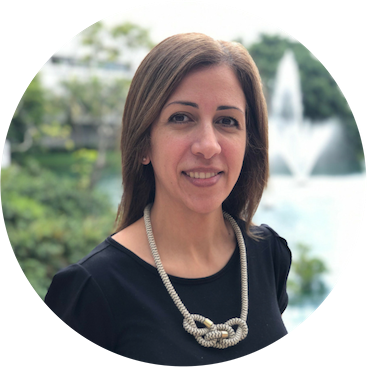 About Barbara Cotto:
Barbara Cotto is the Director of Procurement, a project at Start Up FIU to increase sales by minority-owned companies to anchor institutions such as universities, hospitals and the government. Prior to joining the Start Up FIU, she directed the Export Consumer Products Division for L'Oréal Caribe. As a Director, she focused on business planning, sales & operations, brand development and distribution. On February 2018, she received the General Manager Excellence Award for her achievements in emerging markets. Prior to L'Oreal she spent over a decade in sales and operations for consumer goods manufacturers such as Kraft, Kellogg's and The Clorox Company. Barbara earned her master's degree in Arts with a major on Labor Relations at Interamerican University in San Juan, PR.
About StartUP FIU:
StartUP FIU is a university-wide initiative to foster innovation and entrepreneurship to pursue opportunities in the Fourth Industrial Revolution. These opportunities include the development of breakthrough technologies, the pursuit of enterprises that close social or environmental gaps and the creation of companies that can create meaningful jobs of the future.