Description
Join StartUP FIU Food for a Special Edition- Speaker Series, as we address recent challenges within the food industry. Take advantage of our finance panel and gain the competitive edge for your company.
Topics:
· Access to Markets
· Credit Management
· Access to Capital
· Operations
Moderator: Hyacinth Henderson – Managing Director at The Henderson Financial Group
Panelists:
· Federico Gil Perez - Founder Partner - CFO Consultant

· Vania Laguerre - Vice President of Merrill Lynch

· Joel Feigenheimer – Restaurant Consultant and FIU Faculty

· Fabiana Estrada - Director of Lending Southeast – Accion

· Jeffery Sotolongo - Vice President of Small Business Banker of Bank of America
---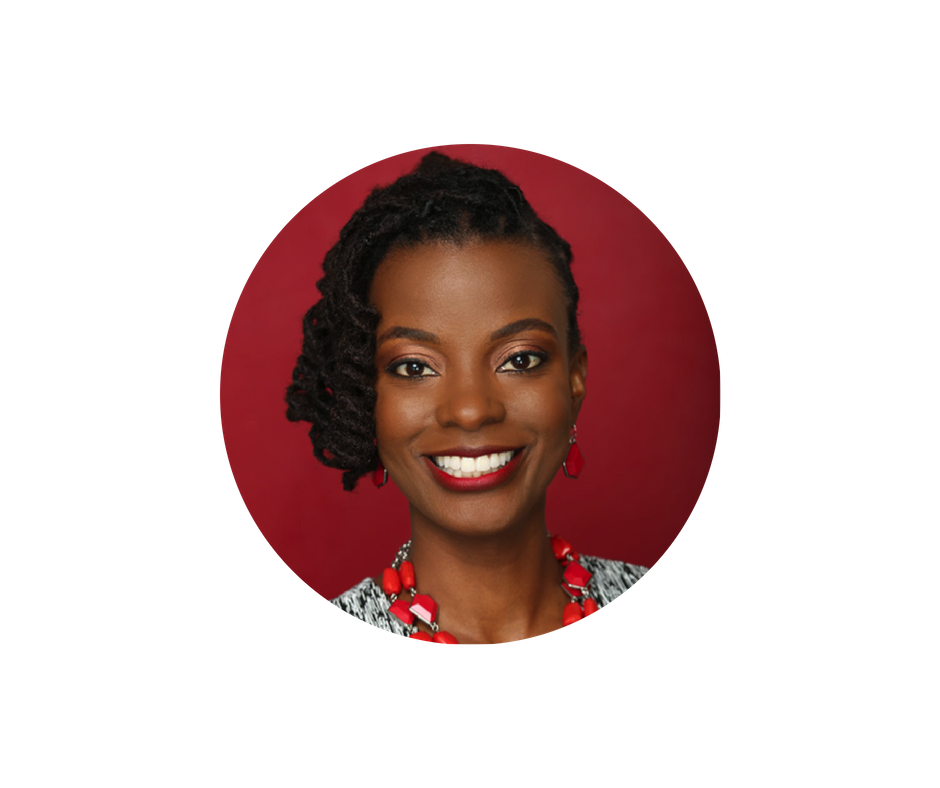 Hyacinth Henderson, Managing Director at The Henderson Financial Group
Hyacinth presently serves as Managing Director at The Henderson Financial Group where she works largely with corporations and small business owners. Ms. Henderson is also responsible for ensuring that the firm's brand is properly positioned throughout the community. As a graduate of the Goldman Sachs 10,000 Small Businesses Program Hyacinth has developed a comprehensive understanding of how small businesses run and operate allowing her to provide customized advice for small business owners and executives.
The Henderson Financial Group is a full-service Investment Advisory & Financial Planning Firm with a highly experienced team of professionals specializing in almost every sector of the financial industry. Services include Portfolio Management, Retirement Planning, Tax Reduction & Coaching, Wealth Counseling, Real Estate Acquisitions as well as Asset Protection and Insurance Planning. In addition to holding a Series 7, 63 & 66 licenses, Ms. Henderson holds a (215) Life, Health and Annuity license. She is a member of Raymond James' Network for Women Advisors, Raymond James' Black Financial Advisors Network, The Broward County Business & Professional Women's Network-Board Member, Association of African American Financial Advisors (AAAA), National Association of Women Business Owners (NAWBO Miami)-Board Member, Greater Miami Chamber of Commerce- Trustee Member and Young Professionals Network of Miami. Hyacinth is a registered representative offering securities through IFS Securities, FINRA/ MSRB/SIPC.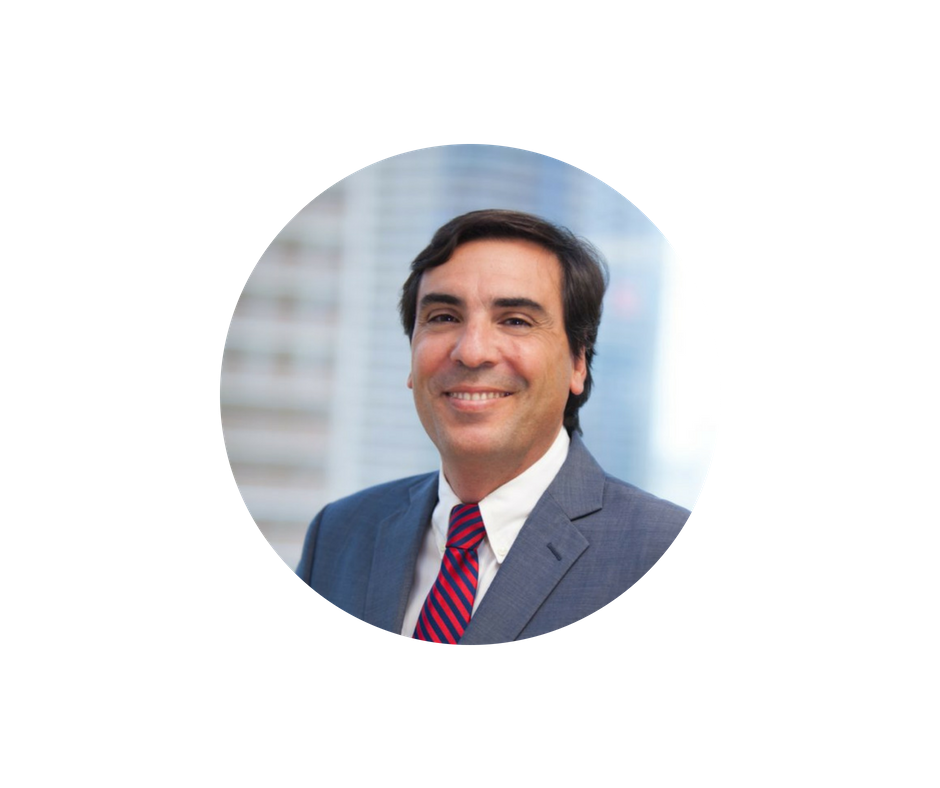 Federico Gil Perez, Founder Partner - CFO Consultant
Mr. Gil is a results-oriented finance executive with over 18 years of international experience with Start Ups and multinational companies within Financial Services, Technology, Consulting, Medical Devices and Media industries. Actually, he is Managing Partner and CFO Consultant at Gil de Luna LLC, as a financial counselor, Mr. Gil helps entrepreneurs of startups and medium and small size companies to successfully growth, defining and executing their business strategy. Previously Mr. Gil served as VP Finance at Bolton Medical, an innovative Start Up and Medical Devices US manufacturer, as a member of the executive team he was responsible of the successful growth in US and expansion in Europe, Latam and Asia. Previously Mr. Gil was corporate officer in Spain of affiliates of the Bertelsmann Group. During this time, he was financial responsible of the successful integration of the Educational Transportation business in Etrasa SA and the successfully launches of two start-ups, Pixelpark Spain, a company traded in the German Stock Market, and Grundy-UFA TV Baleares. Mr. Gil participates in the mentor programs of Start Up FIU, an accelerator that commercializes early-stage companies and faculty research, and also at FIU College of Business. He holds an Executive MBA at FIU Business School, an Executive Certificate in Technology and Value Chain Management at Sloan MIT, an Executive Certificate in Global Business Innovation at The Lucas Graduate Business School of SJSU, a ERASMUS scholarship at the University Nova of Lisbon, Portugal and a Bachelor Degree in Economics at the Business School of the University of Zaragoza, Spain.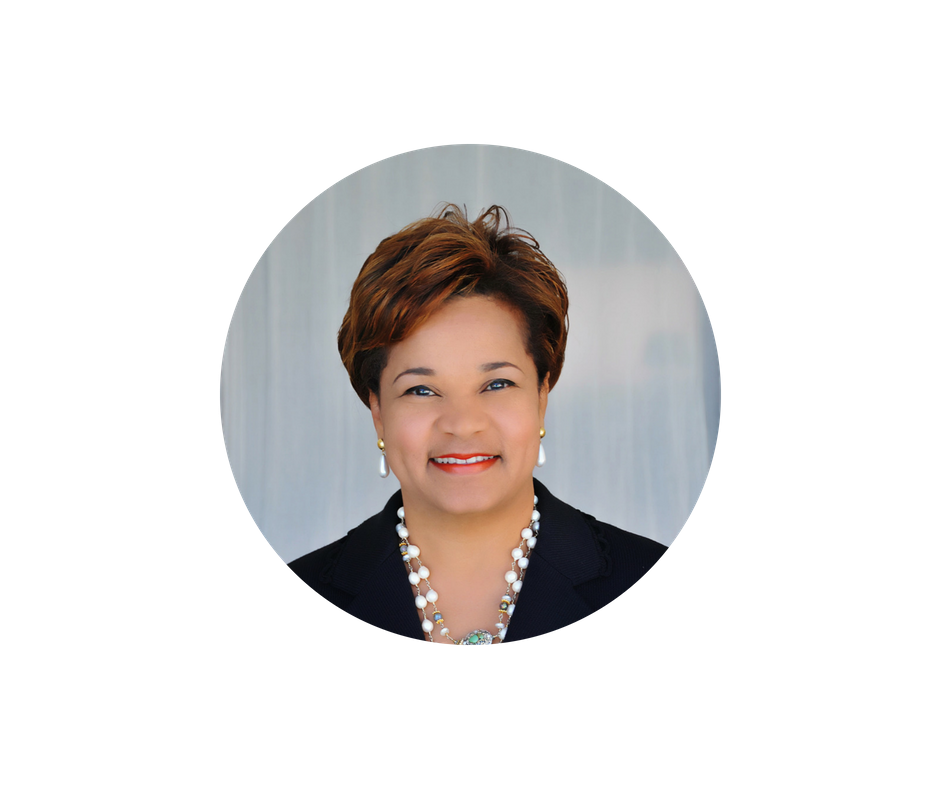 Vania Laguerre, Vice President of Merrill Lynch
Vania joined Merrill Lynch in 1988. She is a dedicated financial services professional who has spent more than two decades as a Compliance and Business Manager prior to becoming a Resident Director in 2006. She relocated to Aventura in 2009. Vania is keen at Relationship and Business Management while also delivering a highly personalized client service experience. She believes that her proactive approach helps her anticipate clients' needs and be better prepared to provide holistic solutions towards their investment mindset, approach and purpose as well as client's goals and objectives. A graduate of Florida International University with a double major in Finance and International Business, Vania held a number of leadership positions taking her to Spokane Washington, Boca Raton, Florida and most recently Sarasota, Florida. As a current resident of North Miami, Vania is engaged with supporting a variety of community efforts especially in the arena of emerging artists.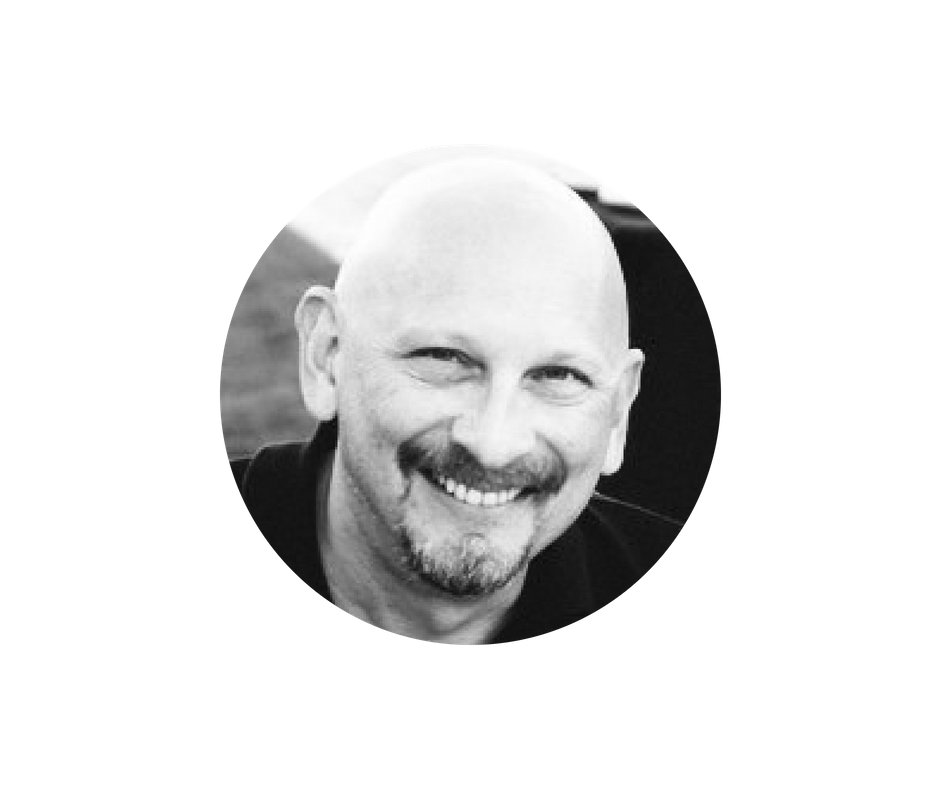 Joel Feigenhaimer, Restaurant Consultant and FIU Faculty
Mr. Feigenheimer has more than 30 years of experience in the hospitality industry, including as a general manager, corporate director, and a successful restaurant entrepreneur of a high‐volume, award­‐winning restaurant in upstate New York. As an expert consultant, Mr. Feigenheimer specializes in restaurant operations, contract management and vendor relationships. He has provided expert consulting and litigation support on dozens of cases for both plaintiffs and defendants nationwide. His restaurant and hospitality cases have focused on landlord-­‐tenant disputes, employee issues, personal injury, and liquor liability, among others. Mr. Feigenheimer is a professor at Florida International University's Chaplin School of Hospitality, covering topics such as restaurant and bar management, controls and auditing, procurement, contract relations, and more. He is a veteran speaker with appearances throughout the U.S., Europe and the Caribbean. His PhD focus is on GMOs in the food supply.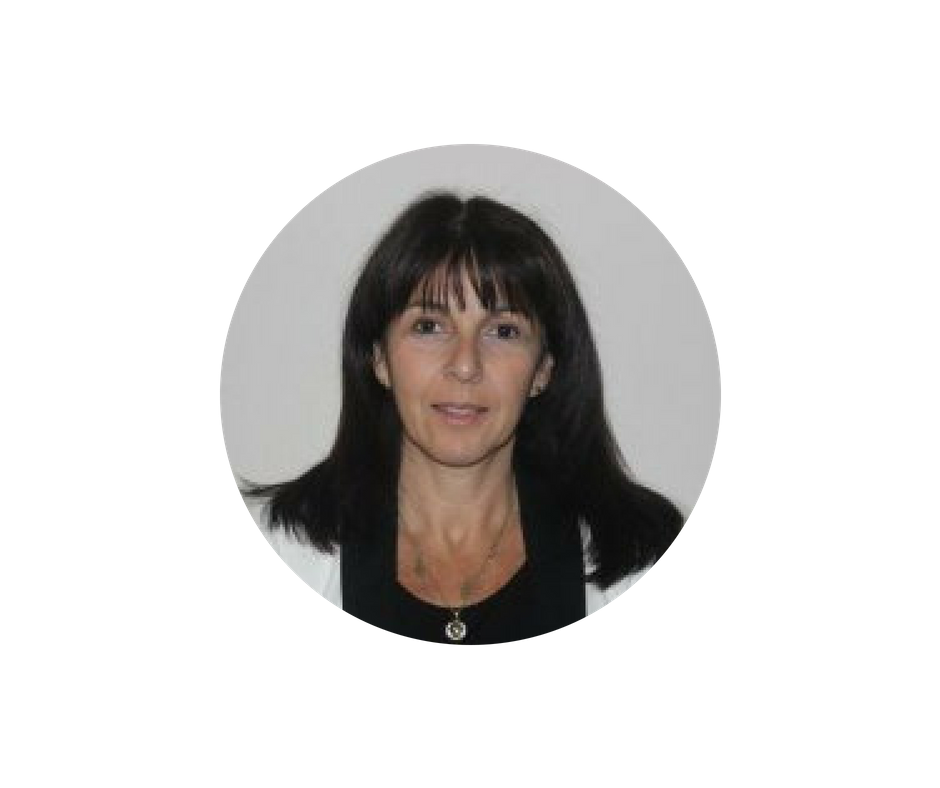 Fabiana Estrada, Director of Lending Southeast – Accion

Fabiana joined ACCION USA in November 2010 as a loan consultant and quickly proved that she was ready to work hard to ensure the success of the small business community in Florida. Her motivation for coming to ACCION USA was simple: the organization's values. Fabiana believes in growing businesses through access to capital and financial education. And when businesses grow, she sees the impact on families and communities. After a year she was promoted from a loan consultant to a Team Leader. She was responsible for managing a team of two other loan consultants and one intern, who were responsible for all the activities of the Florida program. Under her leadership, ACCION USA's Florida lending has grown significantly, providing more capital to more small business owners in need. In 2013 her team disbursed 118 loans in Southern Florida. 2014 that number increases to 306 with the addition of the new ACCION office at Orlando, FL. In addition to capital, under Fabiana's leadership the Florida team provided counseling and training services to over 500 entrepreneurs. Just as importantly, she's produced quality growth. Over the same period that lending and financial education services we're growing, delinquency was decreasing. When asked what she is most proud of accomplishing in the last year at ACCION Fabiana's response is team work. She credits the ability of the program to grow to this accomplishment. But for Fabiana, team means so much more than her staff she likes to work and assist local partners as well. Fabiana was recently promoted to Director of Lending for the South Florida Region in order to continue this sustainable growth for ACCION for years to come.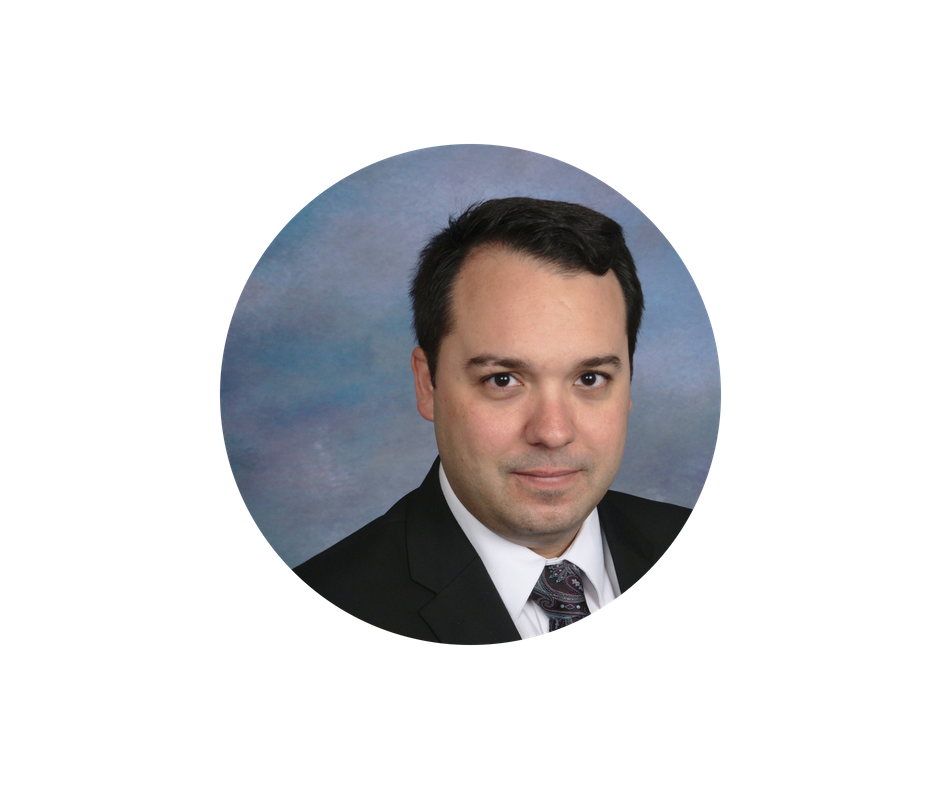 Jeffery Sotolongo, Vice President of Small Business Banker for Bank of America
With 11 years of banking experience, Jeffery worked with businesses in the N Miami, West Dixie, and Aventura areas. Jeffery is committed to understanding what makes your business unique, so he can deliver financial solutions that help you grow, manage and protect your business while planning for the future.
Jeffery is a graduate of Florida International University and received a BA Economics from Florida International University. In my spare time I enjoy boating, golfing, traveling, and volunteering. He is a member of the Hispanic\Latino Organization for Leadership and Advancement Network at Bank of America, and supporter of the Make-A-Wish Foundation, March of Dimes Foundation, and St. Jude Children's Research Hospital.
---
What is StartUP FIU FOOD?
StartUP FIU FOOD, an incubator for food-based products and companies, is located at the Chaplin School of Hospitality & Tourism Management at our Biscayne Bay Campus and is a collaborative initiative for FIU students, faculty and early-stage food entrepreneurs in South Florida. We are here to serve as a partner to assist businesses in increasing their viability and scale.
What is StartUP FIU?
StartUP is an initiative focused on creating traditional and social entrepreneurship among students, faculty, staff, alumni and community members. We assist in creating and grow traditional companies, high-tech ventures, and social enterprises.
Who should attend?
Our seminar series is open to students, faculty/staff, alumni and community members who are interested in learning about startups and entrepreneurship. It is also an excellent opportunity for early-stage startups to familiarize themselves with StartUP FIU.
Directions to Hospitality Management Building (HM 121) at FIU Biscayne Bay Campus: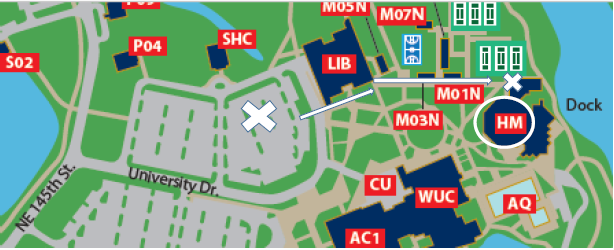 Park in the lot marked with the white X on the map above. Walk past the Library pass the Starbucks, (will be on your left) and as you pass it, you will see a building way in the back with a covered walkway. That is the Hospitality Management Building (HM).

Walk along that walkway towards that building (HM). You will walk past Basketball courts on your left. It is a long walk. If you are under the covered walkway, you are headed in the right direction. As you approach, you will notice two entrances. Both are slightly to the right of the walkway you are on. There are two entrances. One towards the left and one towards the right. The one on the left says Southern Wine & Spirits Beverage Management Center. Please use the door on the right.